Video Marketing is one of the most highly effective strategies for building your brand and your reputation, as well as for achieving a variety of your business goals. It also happens to be one of the ones that many marketers hesitate to use, simply because they don't know the ins and outs of making and promoting videos on the web.
Our Video Marketing Essentials Program teaches video newbies the basics of creating and using video to grow and expand their business.
It's also a fully editable and Rebrandable course, so you'll get everything you need to teach others about video marketing!
The Video Marketing Essentials Program contains the following:
[bcbox_course]
Introduction: The Power of Video for Your Business
What is Video Marketing and Why Does It Work?
How Video Marketing Helps You Reach Your Business Goals
The Psychology behind Video Marketing – What Makes it Work?
The Qualities of a Great Video
Types of Video Content That Work
The Tools You Need to Get Started in Video Marketing
Before You Start Shooting – Tips on Outlining and Planning Videos
Tips and Tricks for Creating Professional-Quality Videos
Getting Your Videos Seen
Measuring Video Marketing Success
Conclusion
[bcbox_participant]
Course Book 

(43-page, 6,917 word course guide, with everything participants need to know)

Course Workbook (for taking notes and completing assignments, 13 Pages)
Screenshots – (18 Screenshots used in the Course Book)
Video Marketing Checklist (5 Page checklist for everything outlines in the course book)
A Kickstart Guide to YouTube – (A complete, step-by-step guide with screenshots for getting started and editing with YouTube, 48 Pages and 69 screenshots)
YouTube Checklist – (A 3 Page checklist for everything outlined in the Kickstart Guide to YouTube report)
Video Creation/Editing Tools & Resources – (A 2 page list of a variety of tools and resources for sharing and editing videos)
[bcbox_facilitator]
Slideshow – (142 slides for presenting and/or recording video based on the course book)
Speaker Notes – (script notes in the Notes section of slides makes them ready to present)
Course Overview – (including target audience, prerequisite, learning objectives and assignments)
Research Sources – (A 4-page article list for continuing your own research on video marketing)
Top Ways To Deliver Your Training
Instructions for Using Your New Content
[bcbox_promotion]
Blog Posts – (5 Pre-written blog posts on Video Marketing)
Infographic – ('Tips and Tricks for Recording Video' in .jpg & .ppt)
30 Tweets – (Tips in tweet-friendly length to use for promotion)
YouTube Tips – (A slideshow and document with 10 tips for YouTube Marketing)
Quote Images – (6 Quote Images to use as promotion)
Editable eCover Templates (10 Designs in 2D psd, ready to convert to your own branded eCovers)
[bcbox_video]
Overview of the YouTube Editor – (4:58 .mp4 video)
Overview of YouTube Video Manager Editing – (5:06 .mp4 video)
How to Create Clickable Links in Your Videos – (6:22 .mp4 video)
How to Create an Intro with Windows Movie Maker (8:02 .mp4 video)
Transcripts of all 4 Videos
Screenshot previews of all your course components:
Participant Materials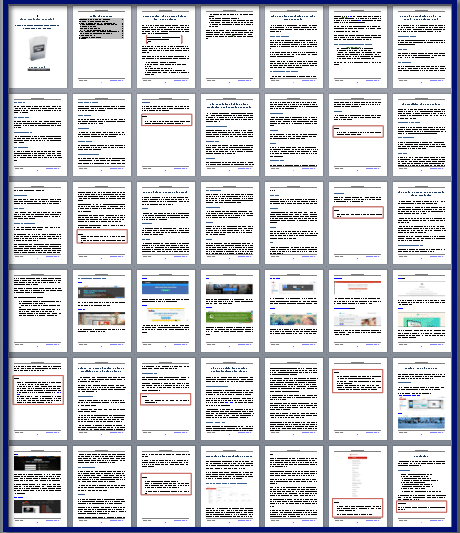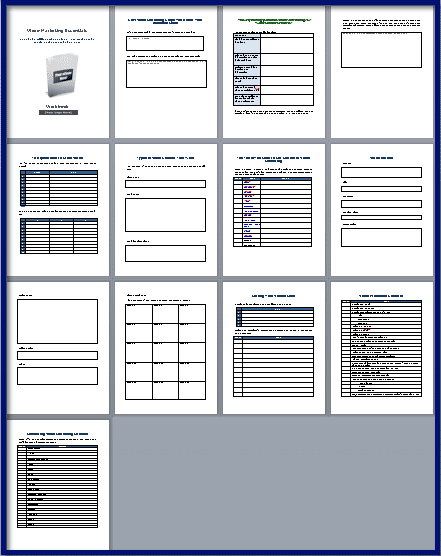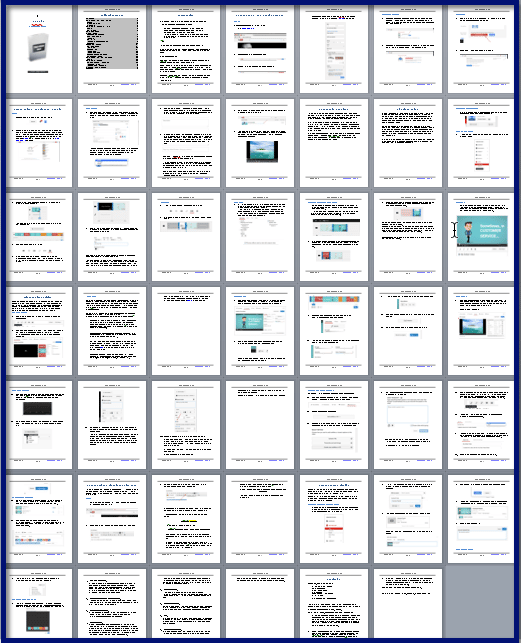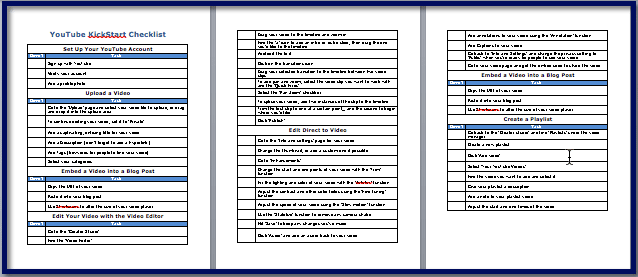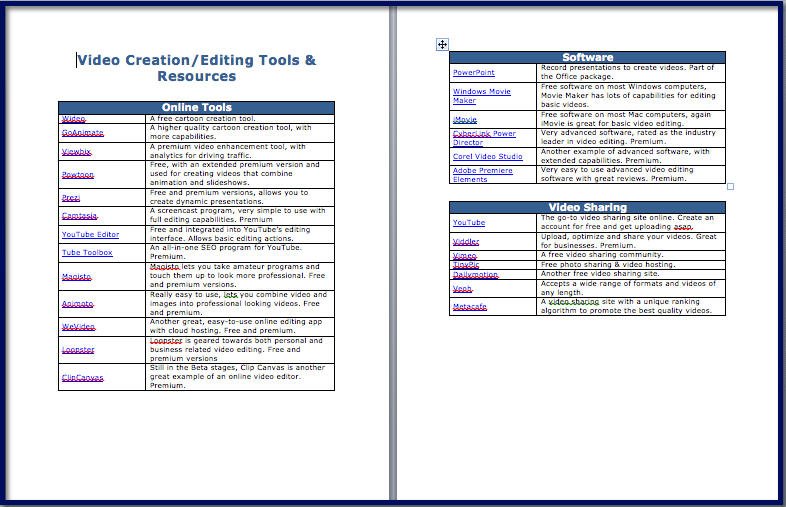 Facilitator Materials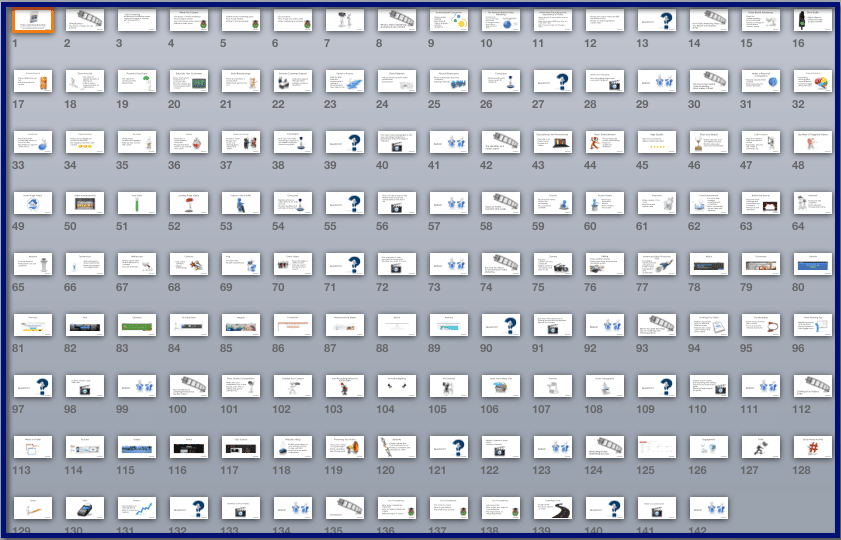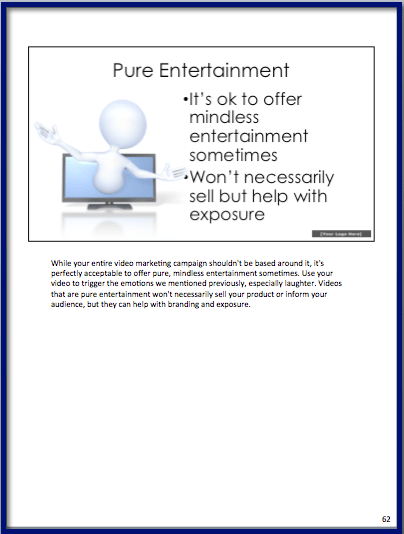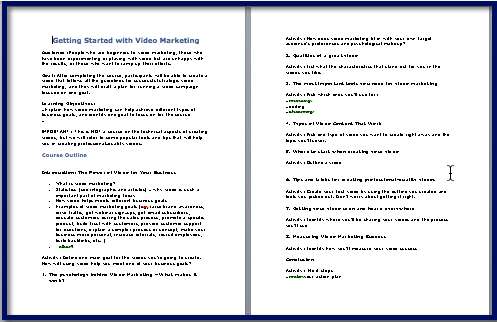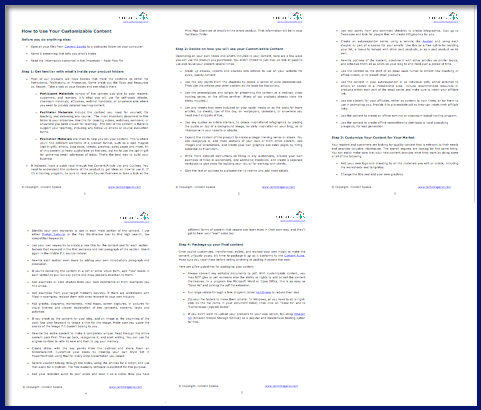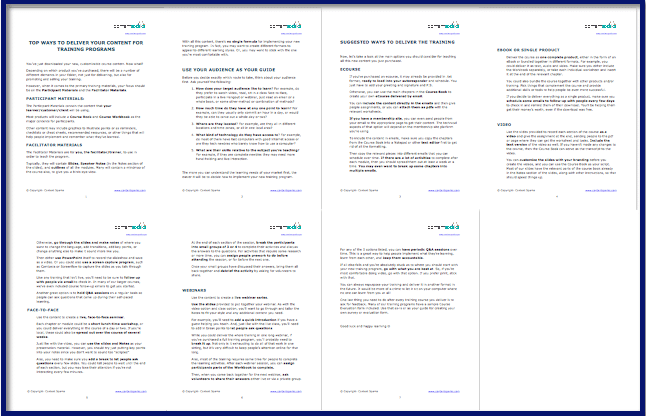 Promotional Material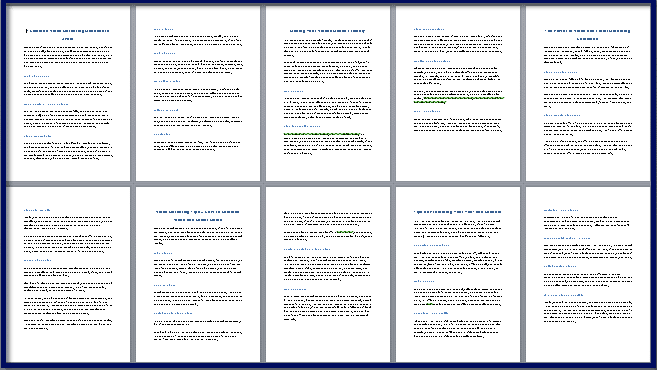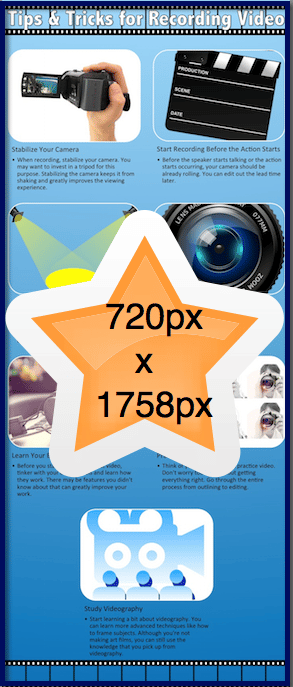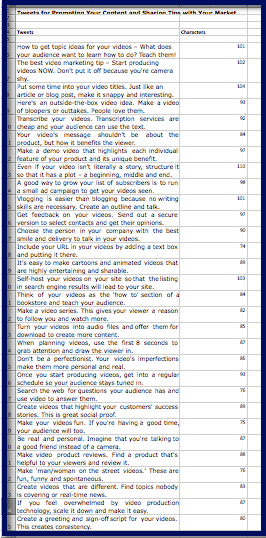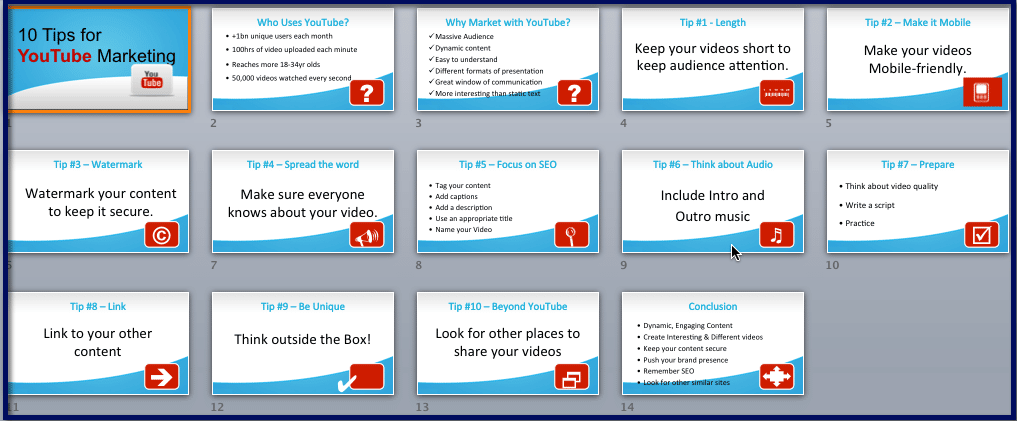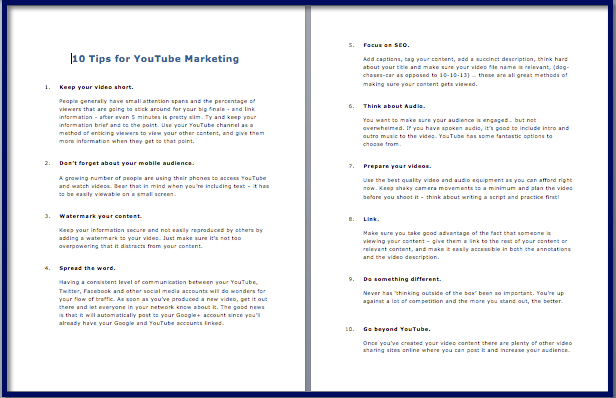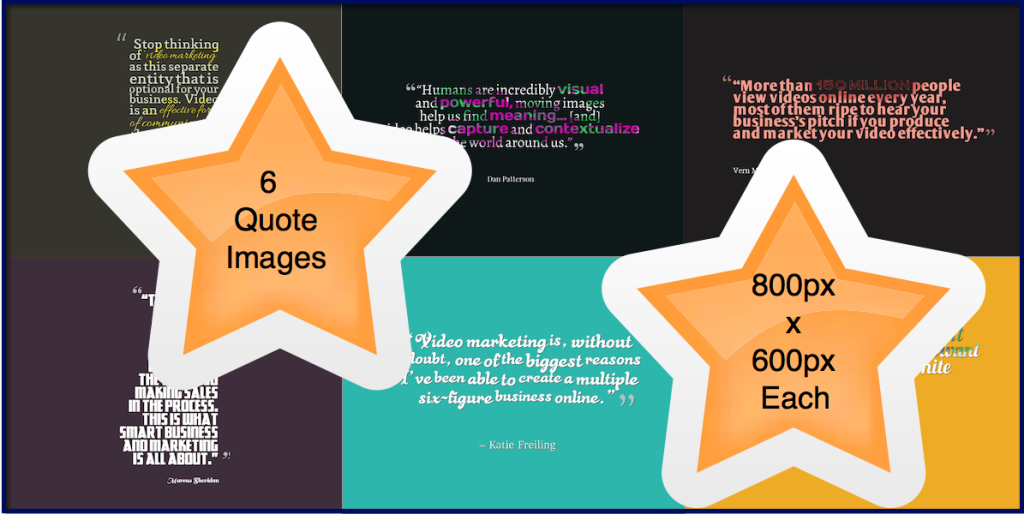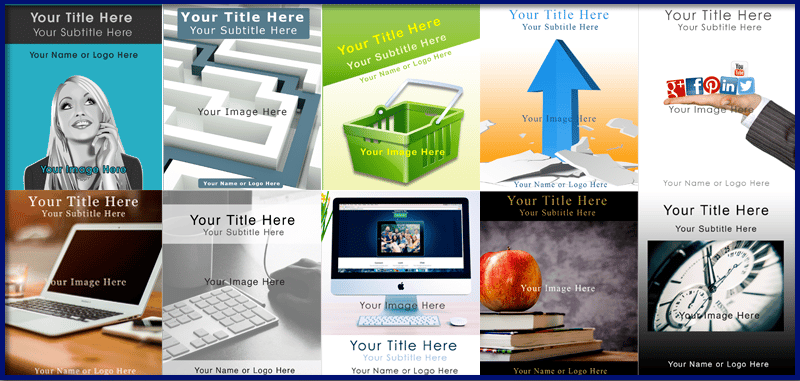 Tutorial Videos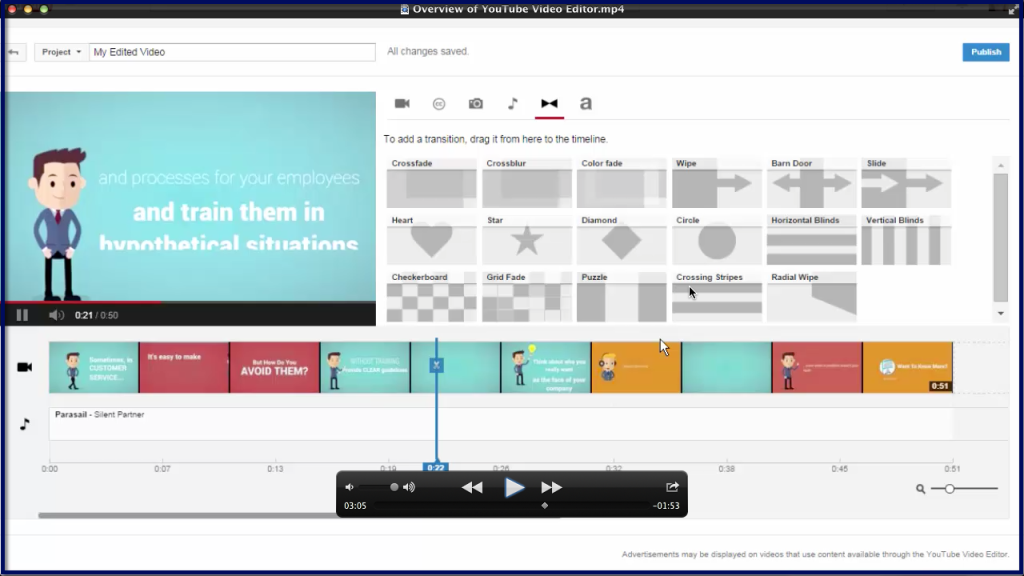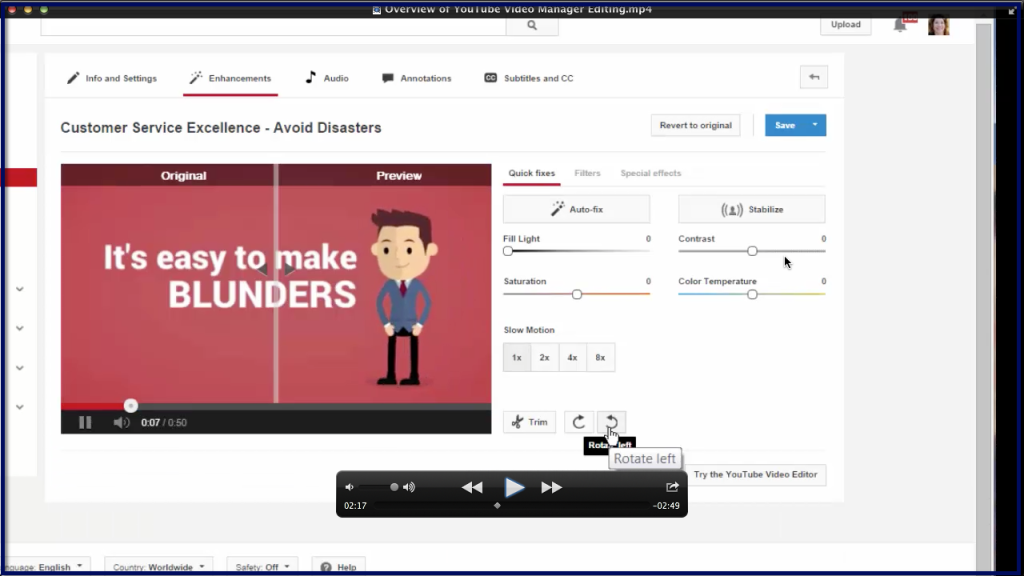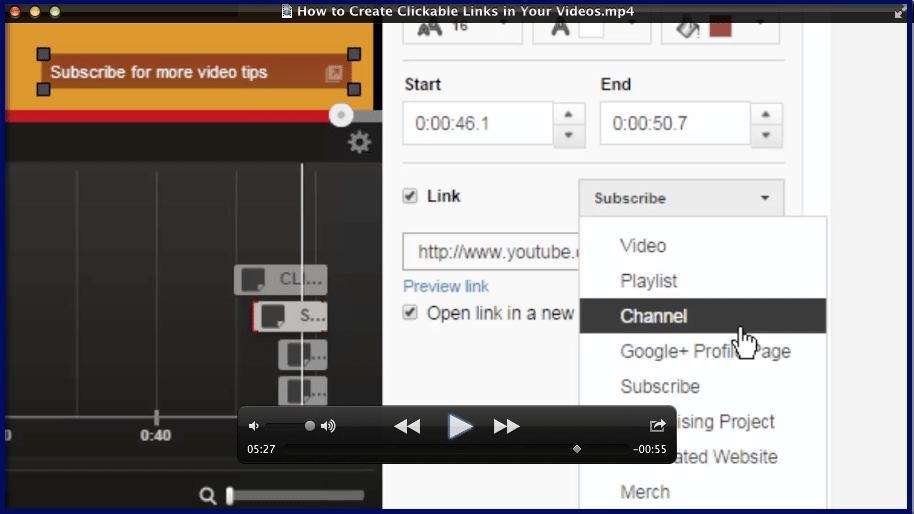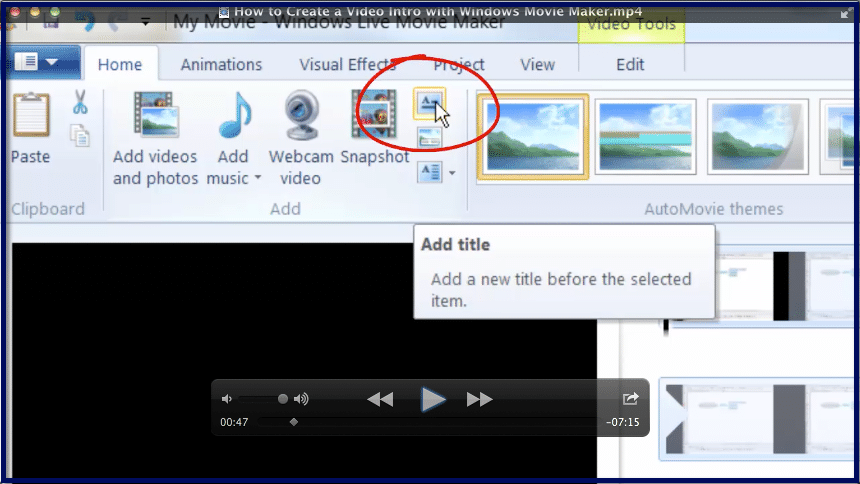 Watch a Sampling from the Videos Below:
Content of the course is delivered in .doc, .docx, .ppt, .pptx, .jpg, .png, .psd, and .mp4
[bcbox_usingplr]
Other suggested uses for your course:
Load the chapters from the Course Book into your autoresponder as a paid ecourse or as an opt-in course series for building your list.
Use as content on your private membership for educating your readers and positioning yourself as an expert. Drip feed the content over time.
Use the course to promote another paid ebook or longer course, either your own or as an affiliate.
Use the course components to create a video tutorial series. Add screenshots to illustrate each part.
Use one portion of the course to promote the entire course as a membership series.
Hold a webinar or teleseminar and use the the slides and speaker notes for your script.
Use the slides and speaker notes to create a video training series for Udemy or other paid sites.
Add the course to your membership site in pdf or workbook form.
Use the worksheets to work one-on-one with clients to coach them.
Use the promotion materials to let people know about your course in your social media and beyond.
Use the promotional slide show to promote your course on SlideShare and other sites.
Use the promotional slide show to create a video for YouTube and other video sites.
Rebrand the infographics with your own logo and use it either as a supplement to the course or as promotional, opt-in content.
Use any tweets for social media, or as the basis for emails and blog posts.
Use the videos as-is on your membership site or customer portal, or edit them to add your own intro and outro branding and call-to-action.
Use the course for yourself to learn more about this topic.
[bcbox_excerpt]
Want to see samples from this course?  Here's an excerpt from one section; "What is Video Marketing and Why Does it Work?":
The idea behind video marketing is very simple. You're using video to market and promote your brand. Video marketing essentially means using videos to achieve your online marketing goals. Online videos teach, explain, demonstrate, influence, or simply entertain.

An Immediate Connection

Video marketing works because it creates an immediate connection. Videos evoke feelings and get an emotional response. Just think of a video that you've seen online and enjoyed enough to share with others. The reason you shared it is that it triggered an emotional response and you wanted others to feel that emotion too.

The videos that are shared most are those that engage, make you laugh or cry, or evoke feelings of joy or wonder. These are videos that keep the audience interested, entertaining while they inform.
Please read our Content Rules to see what you CAN and CAN NOT do with your rebrandable content.