We've made it as easy for you as we can, by professionally researching, designing and developing a complete course that will teach your customers how to build their business through referrals.
And you can brand everything as your own!
You'll get full Rights to all the contents, which means you can edit it however you want or use it as-is to do things like:
Create a classroom workshop series
Create a webinar series
Build a self-study course (for online or offline)
Record a video-training program
Add a valuable, business-building resource to a paid membership site
Use sections of the content to generate your own leads and referrals
Develop a training series for your own salesforce
….or as the basis for any other content you need
Why teach people how to get referrals?
Referral-based marketing is the #1 easiest and fastest way to build your business, for very little to no cost.
Check out a few stats:
65% of new business comes from referrals – New York Times
People are 4 times more likely to buy when referred by a friend – Nielsen
The LifeTime Value of a new referral customer is 16% higher – Wharton School of Business
If your clients and customers aren't getting referrals both from their own customers AND from influencers, then they need YOU to help them.
It isn't as simple as asking if they know anyone.
You need to have a good system set up, with planning, implementation and follow-up.
The Referral Marketing Machine will walk your customers through a 7-step process for building a Referral Marketing Plan, and when your course participants start bringing in new customers, they'll have YOU to thank!
Take a look at everything you get:
[bcbox_course]
Introduction
Overview: 7 Steps to Referral Marketing Success
Module 1: Define Your Ideal Prospect
Module 2: Identify Potential Referral Sources
Module 3: Develop Your Motivating Offer
Module 4: Craft Your Referral Request
Module 5: Outline Recommendation Message
Module 6: Design a Follow-up Strategy for Converting Referrals
Module 7: Design a Follow-up Strategy for Referral Sources
Module 8: When to Ask for Referrals
Next Steps: Complete Your Referral Marketing Plan
[bcbox_participant]
Course Book (All the information participants need for the 10-part course, contained in one ebook)
Course Work Book (Worksheets that people complete as part of the course's learning activities)
Summary Checklist (A 2483 word, 9 page checklist of everything included in the Course book)
7 Steps to Referral Marketing Success Graphic
Infographic (10 Tips for Getting Business Referrals – in png and ppt)
20 Tips on How to Get Referrals
Referral Letter Templates (two sample referral letters to customize and use – 1 for asking for referrals from colleagues and influencers, and one for asking customers for referrals.)
Slides Handout
[bcbox_facilitator]
Powerpoint Slide Presentation (The Referral Marketing Machine – Slides ready to teach, present, or record.)
Speaker Notes (Use the text provided in the Notes section of the slides to guide your webinars, videos and presentations)
Facilitator Guide (Instructions on how to present the course, along with copies of the slides and speaker notes)
Course Evaluation Form (A questionnaire to be completed by the participants to give feedback on the course)
Follow Up Emails (Emails to use to follow-up with your participants immediately after delivering the training)
Research Sources (Links to sources for more information about referral-based marketing)
Course Overview (A birds-eye view of the entire course in Mind Map form)
Top Ways To Deliver Your Training (5 different ways you can deliver your training, and tips for implementing each)
Instructions for Using Your New Content
[bcbox_promotion]
Opt-In Report (10 Most Common Referral Marketing Mistakes in ppt, pdf and .doc format)
Opt-In Report Summary Checklist
Opt-In Report Slideshow (14 slides)
Promotional Emails (5 emails to follow-up on the short report and promote your course)
Blog Posts (5 Blog Posts on Referral Marketing)
Tweets (Tweets on Referral Marketing. Not just for social media!)
Sales & Opt-In Pages (To promote the course)
Editable eCover Templates (10 Designs in 2D psd, ready to convert to your own branded eCovers)
Bonus Materials
BONUS Report (How to Create a Customer Referral Program)
BONUS Promo Video for Main Course
BONUS Promo Video for Opt-In
BONUS Promo Video for Bonus Report
BONUS 10 Top Referral Tracking Tools
BONUS 5 Quote Images
Screenshot previews of all your course components:
Participant Materials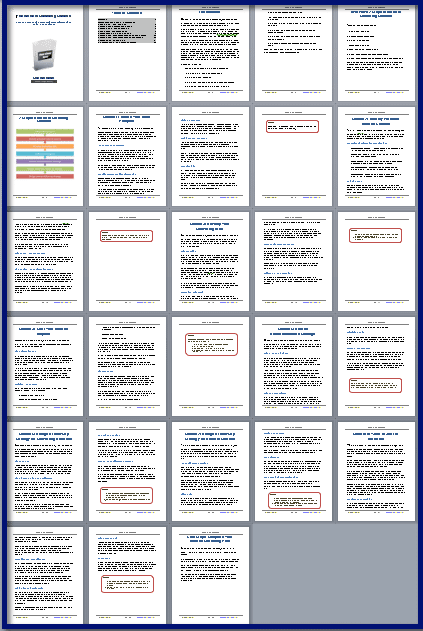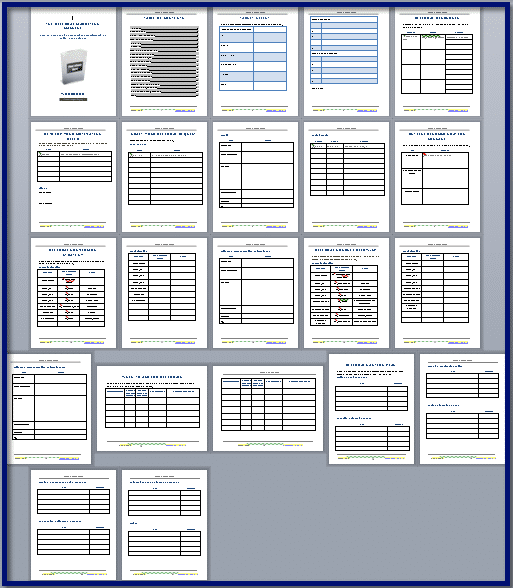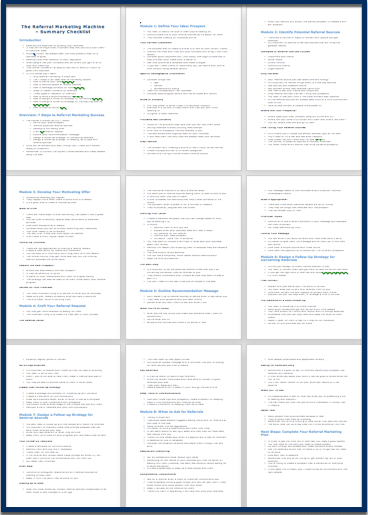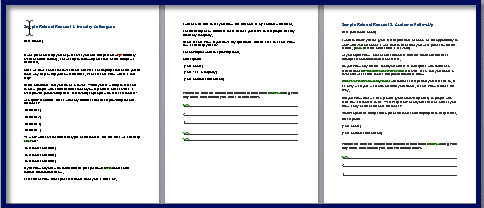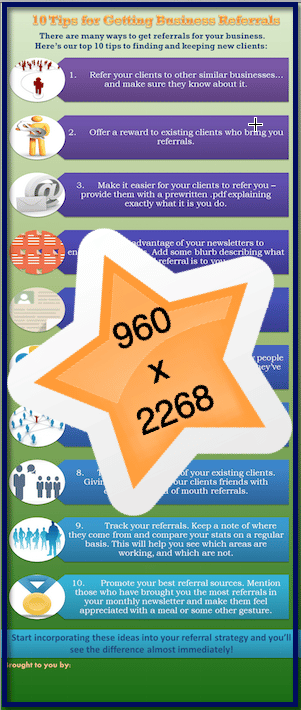 Facilitator Materials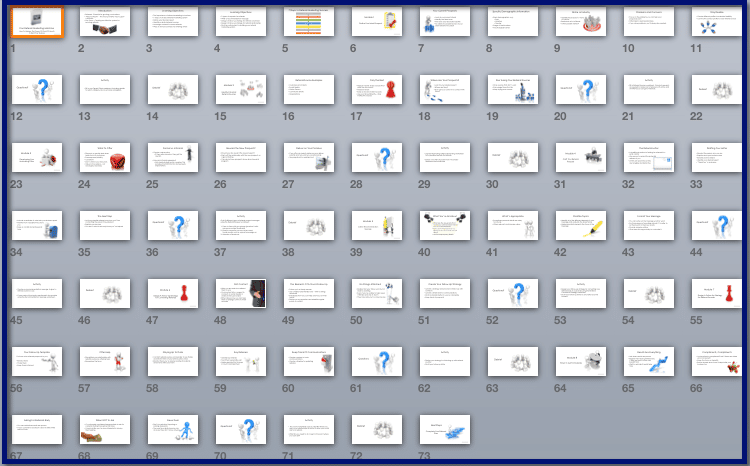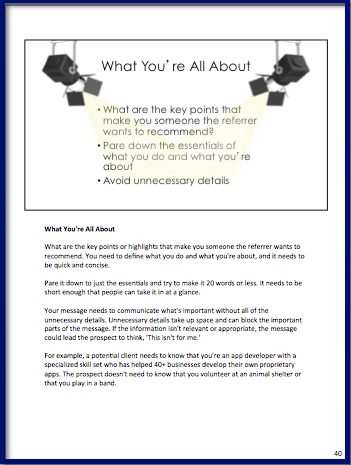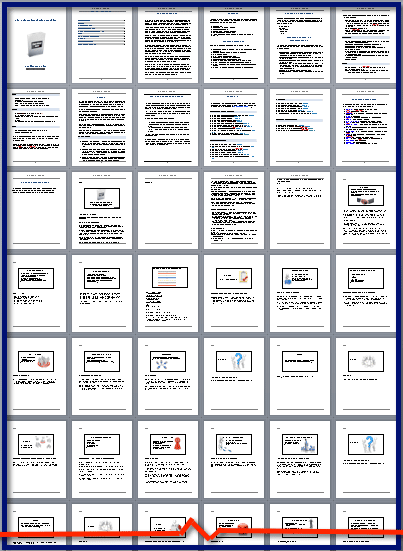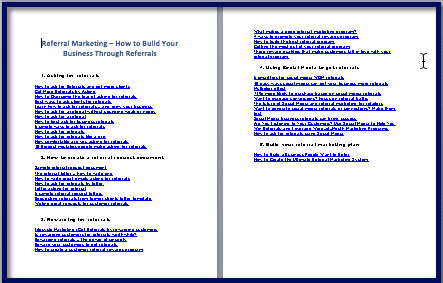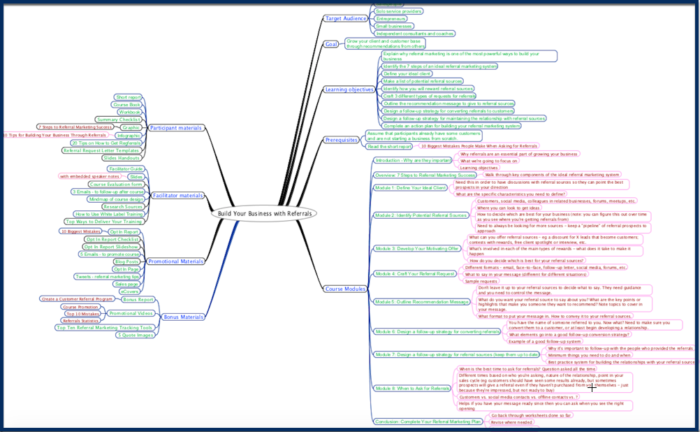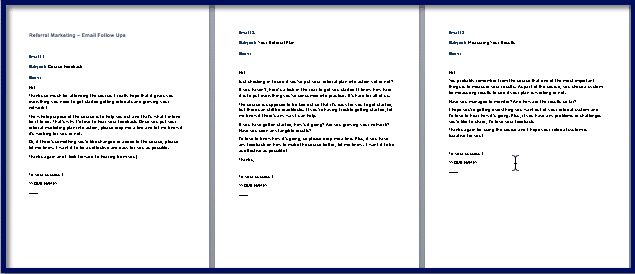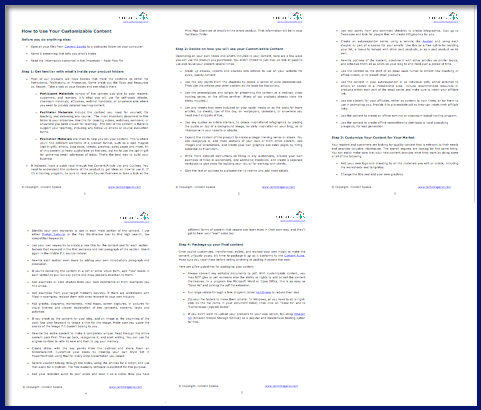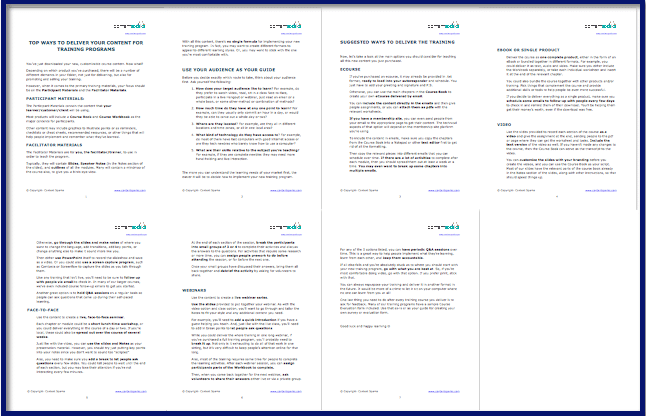 Promotional Material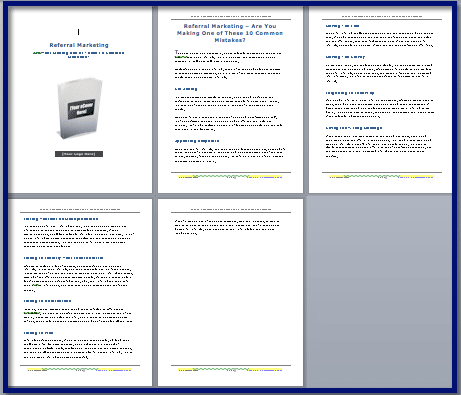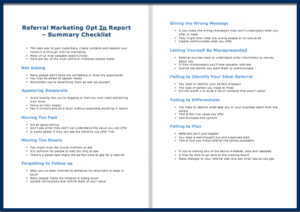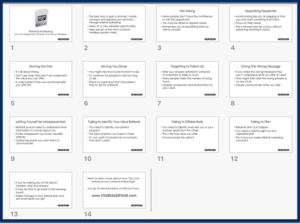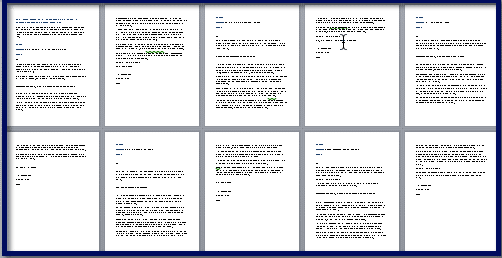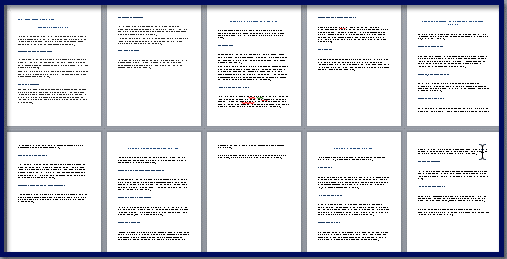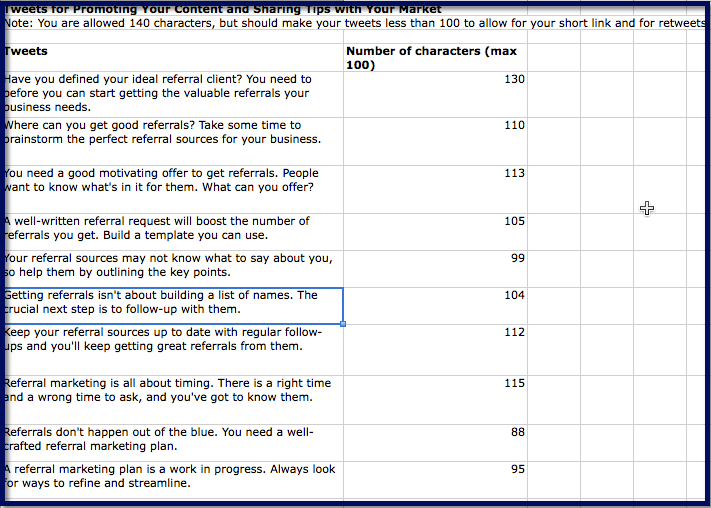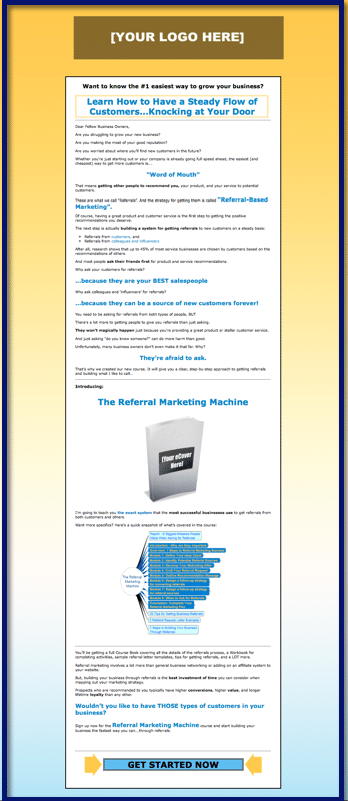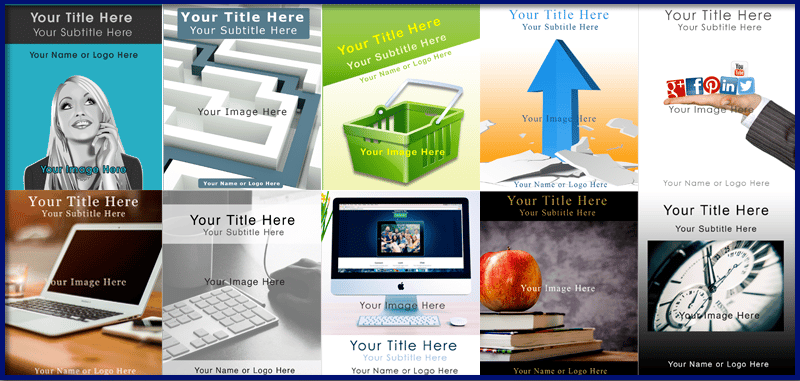 Bonuses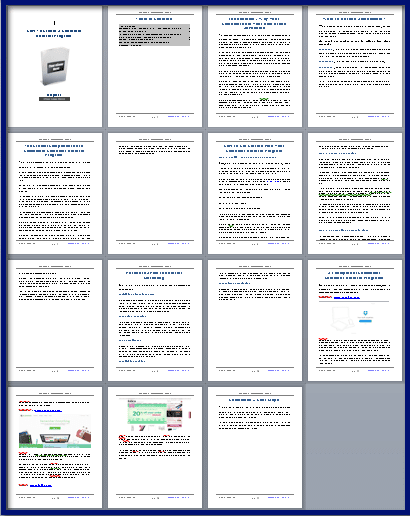 The Referral Marketing Machine – Bonus Report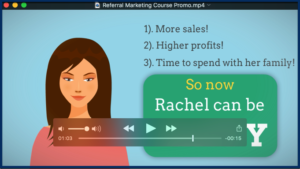 The Referral Marketing Machine – Bonus Video 1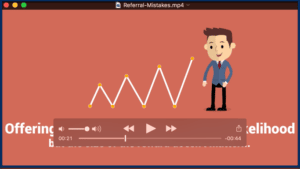 The Referral Marketing Machine – Bonus Video 2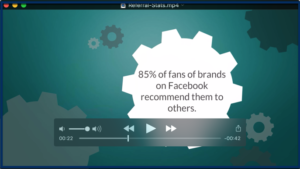 The Referral Marketing Machine – Bonus Video 3


[bcbox_usingplr]

Some ideas for using and repurposing your content
Use some or all of the content to build your list through squeeze page giveaways or as a printed report to hand to offline customers.
Share the visuals on social media or add to other content.
Use the blog posts and infographic content on your blog for educating your readers.
Use the content as part of an autoresponder series that promotes an ebook or course, either your own or as an affiliate.
Customize and sell your own ecourse and follow it up with additional coaching or more in-depth training on each topic
Use sections of the content for an autoresponder series that pre-sells the entire pack, all combined as a paid ebook or course.
Use the slides for slideshare sites and then record those as videos to add to the content, or to drive traffic to your site via video sharing sites.
Use the outlines to rewrite the content and distribute on guest blogs and directories to establish yourself as an expert and drive traffic back to your site or to your own or an affiliate offer.
Hold a webinar, Hangout, or teleseminar and use the speaker notes in the slides as the basis for your script. Then follow up with paid coaching sessions that go into more detail about implementing what participants learned.
Add the content to your membership site to help people learn about this topic.
Combine the content with other content to create an even larger course or series of courses.
Use the tweets or snippets of the content as social media updates to fill up your social media schedule or as tips of the day.
Use the content and tools for yourself and your clients or to learn more about this topic.
[bcbox_excerpt]
Want to see an article sample?  Here's a snippet from "The Referral Marketing Machine – Module 1 – Define Your Ideal Prospect":
The first step is to define your ideal prospect. You need to clarify the type of client or customer you're looking for so that you can communicate this to your referral sources. If they know exactly what kind of prospect you're looking for, it's easier for them to refer these people to you. Identifying your ideal prospect involves creating an individual profile, as if that target customer were a real person.

Your Current Customers

The simplest way to create an ideal client or customer profile is to look at your current clients. Identify those that you feel are ideal. These are the ones who most suit your company and bring it the most benefit. You can also consider good clients or customers and think about how slight differences in their profiles could make them an even better fit. Use their profile as a template and make changes.

If you don't have any specific clients or customers currently that you can use as avatars, you'll need to define the prospect's characteristics from scratch. You can do this by considering several factors.
Please read our Content Rules to see what you CAN and CAN NOT do with your content.