Did you know that "mind maps" are one of the most POWERFUL tools for business
…..and for your life?!
Anything that requires thought can be laid out visually on a mind map.
You see, your brain doesn't work in a linear way,
…..and mind maps give you a tool that's much better suited for the human brain.
They're a lot more fun than pen and paper too!
But many people have never even heard the term 'mind maps,' let alone know how to use them.
You can help people learn, and MASTER, the use of mind maps.
In Mastering Mind Maps for Business, we've put together a customizable course that walks through the most popular ways to use mind maps to be more effective and efficient in your business.
It's
ready to sell and teach

as-is, or you can

customize it however you want

.
Add your own content, edit what's there, break it up, transform it to other media,
….whatever works best for YOUR market.
Here's everything you get in the Mastering Mind Maps for Business Training Program:
[bcbox_course]
Introduction
Why Use Mind Maps?
What You Need To Create Your Mind Maps
Mind Maps for Managing and Organizing Information
Mind Maps for Planning
Mind Maps for Idea Brainstorming
Mind Maps for Problem Solving
Mind Maps for Website Design & Planning
Common Mind Map Mistakes
Conclusion & Next Steps
[bcbox_participant]
Course Book– Mastering Mind Maps for Business (All the info your participants need to learn)
Course Workbook (Worksheets that people complete as part of the course's learning activities)
Free Mind Map Templates (To use alongside course activities)
FreeMind Guide (Step-by-step guide to using Freemind)
Tools (Extensive list of free Mind Mapping tools)
Infographic (Different type of Mind Maps)
[bcbox_facilitator]
Powerpoint Slide Presentation (Mastering Mind Maps for Business – 82 slides ready to teach, present, or record)
Speaker Notes (Use the text provided in the Notes section of the slides to guide your webinars, videos and presentations)
Course Overview (A birds-eye view of the entire course in Mind Map form)
Facilitator Guide (Instructions on how to present the course, along with copies of the slides and speaker notes)
Course Evaluation Form (A questionnaire to be completed by the participants to give feedback on the course)
Research Sources (An extensive list of articles with research on Mind Maps)
Top Ways To Deliver Your Training (5 different ways you can deliver your training, and tips for implementing each)
Instructions for using your new content
FreeMind Video Tutorials (Video tutorials on how to use the different features of Freemind)
[bcbox_promotion]
Follow-Up Emails (5 pre-written follow-up emails)
Opt-In Gift (Achieve Your Goals with Mind Maps – report, mind map template, and eCovers)
Tweets (30 pre-written tweets/tips on setting priorities)
Blog Posts (5 pre-written blog posts on prioritizing)
Infographic (The Benefits of Mind Mapping)
Editable eCover Templates (10 Designs in 2D psd, ready to convert to your own branded eCovers)
Squeeze & Sales Pages 

(Editable Sales and Squeeze Pages for you to market & sell your course.)
Screenshot previews of all your course components:
Participant Materials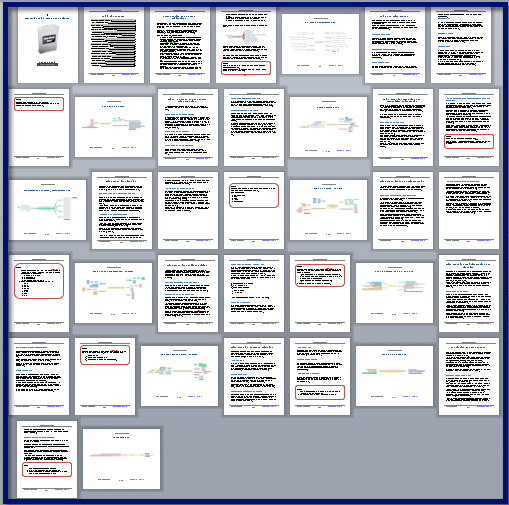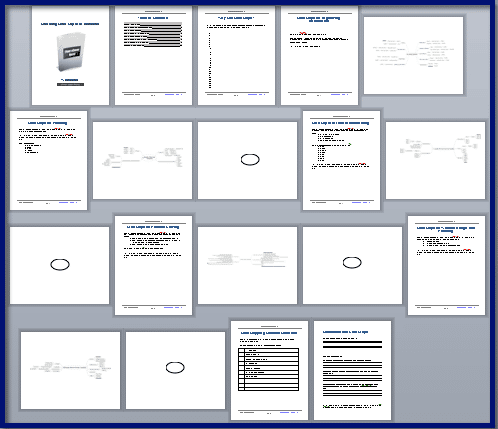 Facilitator Materials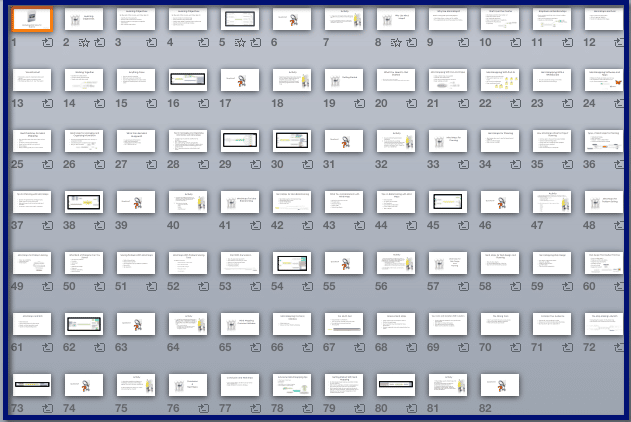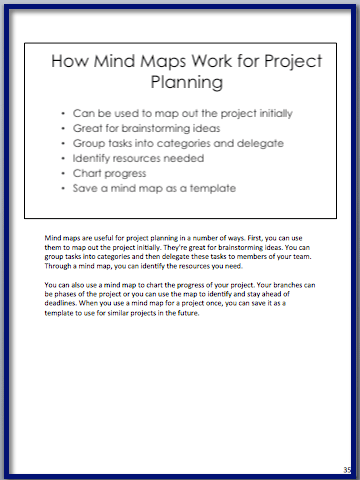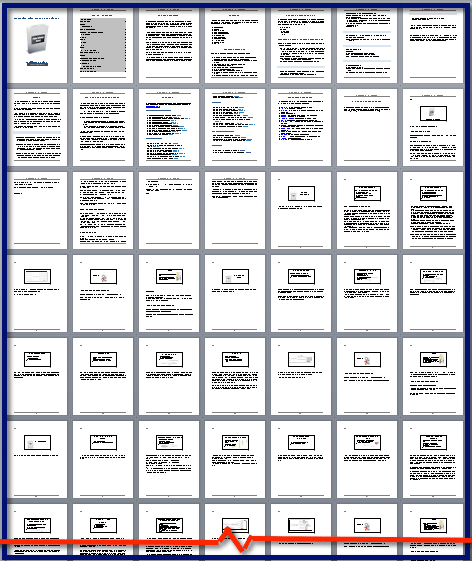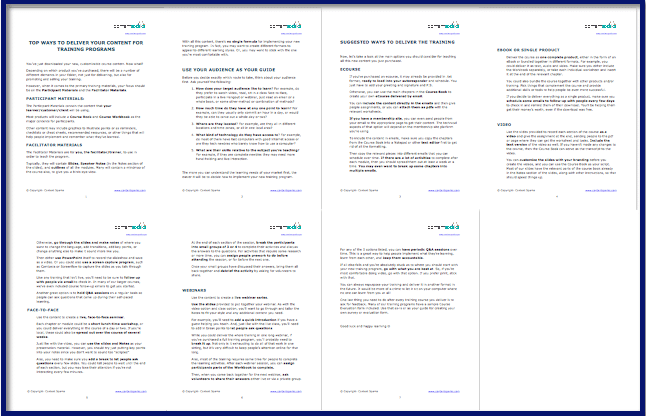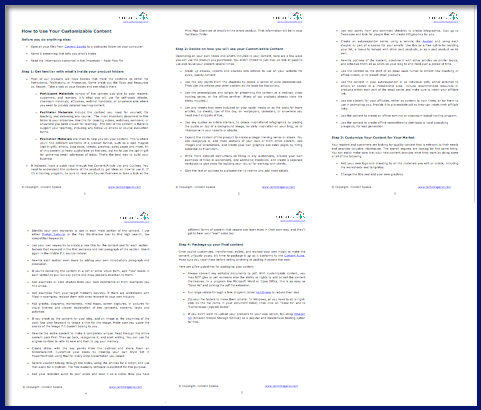 Promotional Material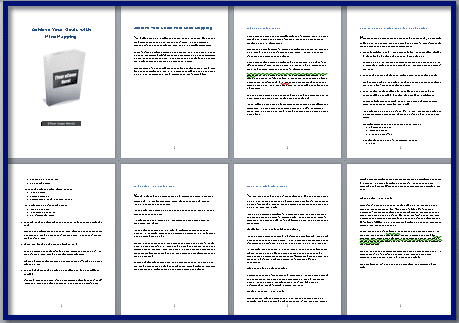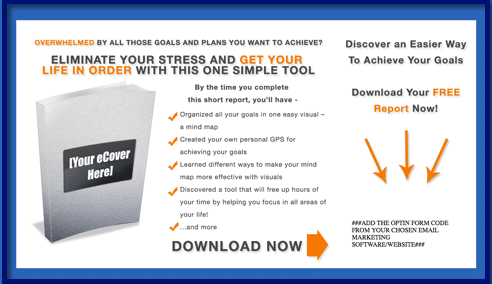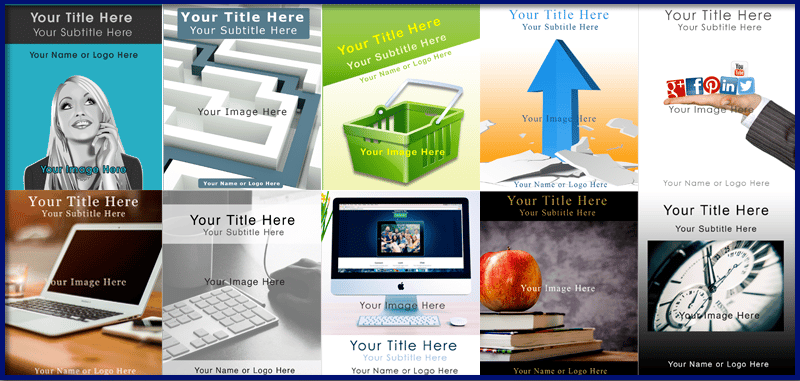 [bcbox_usingplr]
Some ideas for using and repurposing your content
Use some or all of the content to build your list through squeeze page giveaways or as a printed report to hand to offline customers.
Share the visuals on social media or add to other content.
Use the blog posts and infographic content on your blog for educating your readers.
Use the content as part of an autoresponder series that promotes an ebook or course, either your own or as an affiliate.
Customize and sell your own ecourse and follow it up with additional coaching or more in-depth training on each topic
Use sections of the content for an autoresponder series that pre-sells the entire pack, all combined as a paid ebook or course.
Use the slides for slideshare sites and then record those as videos to add to the content, or to drive traffic to your site via video sharing sites.
Use the outlines to rewrite the content and distribute on guest blogs and directories to establish yourself as an expert and drive traffic back to your site or to your own or an affiliate offer.
Hold a webinar, Hangout, or teleseminar and use the speaker notes in the slides as the basis for your script. Then follow up with paid coaching sessions that go into more detail about implementing what participants learned.
Add the content to your membership site to help people learn about this topic.
Combine the content with other content to create an even larger course or series of courses.
Use the tweets or snippets of the content as social media updates to fill up your social media schedule or as tips of the day.
Use the content and tools for yourself and your clients or to learn more about this topic.
[bcbox_excerpt]
Want to see an article sample?  Here's a snippet from "Mastering Mind Maps for Business – Why Use Mind Maps?":
Human beings have worked out their problems, brainstormed ideas, and put together projects for many years with the trusty pen and paper. Why the need for mind maps? Mind maps have unique qualities that lists and other linear organizational tools don't. This is why the mind map is widely considered the organizational tool of the present and future.

Start from the Center

We'll get into the practical aspects in detail in the next module, but mind maps essentially work from the center out. Your main idea is at the center and the sub-topics go out like branches. This organization allows you to take in the big picture at a glance. You can see which elements are the biggest or most important by how close they are to the center.
Please read our Content Rules to see what you CAN and CAN NOT do with your content.