List Building Lead Magnets:
Attract New Customers on Autopilot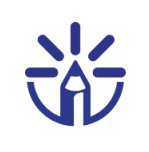 Like the idea of marketing your business while you sleep?
Or while you're busy doing other things?
Email marketing is one of the easiest, hands-off ways to attract new clients and customers on autopilot. But there are a lot of moving parts that confuse people.
When it comes to building an email list, one of the most common questions you'll hear is,
"How can I get people to sign up for my list?"
The answer is to create a 'lead magnet' or 'opt-in gift' that you give to your subscribers for free – in exchange for their email address.
The next big question is, "What's the best lead magnet to create?"
Big or small? Report or checklist? Webinar or video?
The options are endless and people need your help to figure it all out.
That's where List Building Lead Magnets comes in.
Our customizable course kit and slides give you the content you need to teach people how to identify and create a lead magnet that will attract their ideal target customer. You'll walk them step-by-step through the process of creating their ideal opt-in gift, including setting up the basics of their list-building funnel.
We know you're busy and you don't have enough time to create all that content, so our team of experienced researchers, instructional designers, writers, and graphic designers have done all the hard work for you.
When you purchase a license for List Building Lead Magnets, you'll get the rights to edit the content in any way you want and rebrand it with your own logo and business name.
Use your new content to create:
Webinars
Workshops
eBooks
Videos
Hangouts
Self-study courses
Email courses
…and more.
Break it up, combine it with other content, or even transform it to other media. The choice is yours.
You can sell your new content for a profit or even give it away to build your own email list and get new leads.
Here's an overview of what you'll get in List Building Lead Magnets:
[bcbox_course] There are 11 modules in the course plus a conclusion in which your participants do some action planning. Here are the topics you'll cover:
Introduction: What is a Lead Magnet
Start with the End in Mind: Define Your Goal
Define Your Ideal Customer
Pick the Topic for Your Lead Magnet
Pick the Best Format for Your Lead Magnet
Create Your Lead Magnet
Create a Compelling Opt-In Page
Lead Magnet Delivery Systems
Write Your Follow-up Emails
Promoting your Lead Magnet
Evaluate Your Lead Magnet Results
Conclusion and Next Steps
[bcbox_participant] If you want your students to really see results, then you'll need to give them some solid, actionable resources. That's why we've created a range of content that your students can use for self-study, to reinforce and remind them of what they learned, and as additional learning resources:
Course Book – Self-study content and activity instructions – 58 pages, 9839 words
Course Workbook – Worksheets for completing the learning activities – 20 pages
Graphics – 32 Images used in the course (.ppt and .png)
Course Summary Checklist – 8 pages
Infographic – 10 Best Practices for Creating a Lead Magnet (.ppt and .png)
Infographic – 10 Lead Magnet Mistakes to Avoid (.ppt and .png)
List of Popular Tools
[bcbox_facilitator] Rather than just leaving your customers to learn on their own, expand your course with the following teaching materials we've created for you:
118 Slides – for classroom, webinar or video
Speaker Notes – script and instructions in Notes section of slides
Top 5 Ways to Deliver Your Training
Instructions for using your new content
[bcbox_promotion] You'll also want to let everyone know about your course. To start off your promotion, we've created more content that you can use as-is or to spark a multitude of promotion ideas:
30 Tweets – Tips on Lead Magnet creation to use for social media or to repurpose elsewhere.
Editable eCover Templates – 10 Designs in 2D psd, ready to convert to your own branded eCovers
Take a look at some screenshots of what you'll get: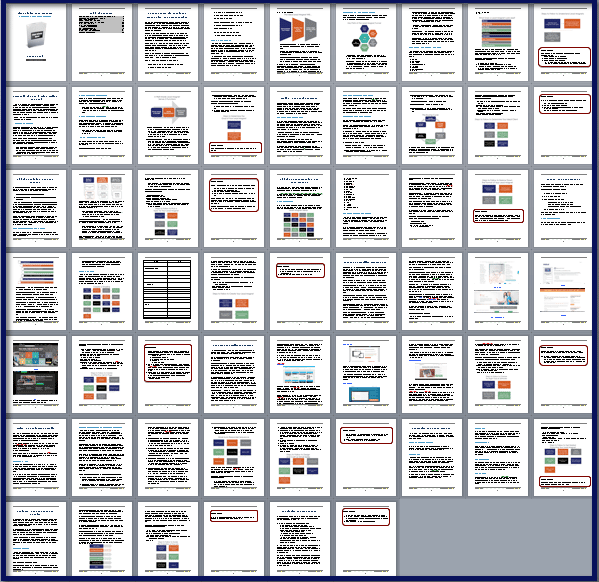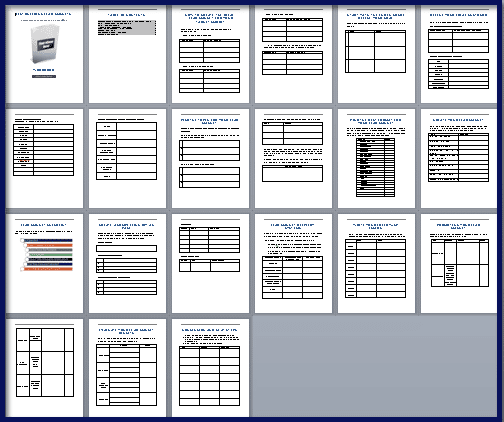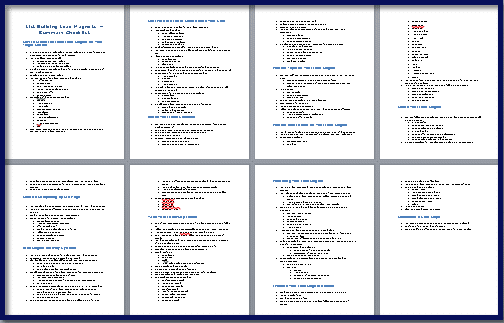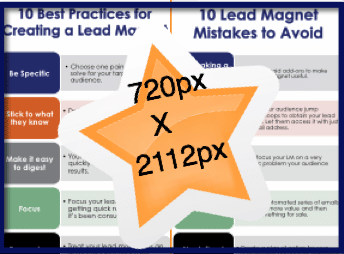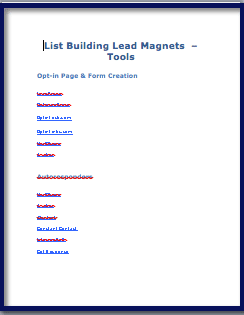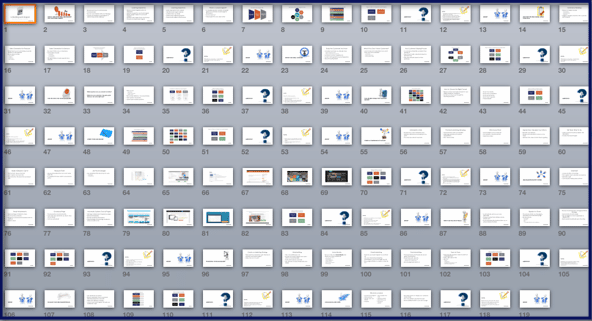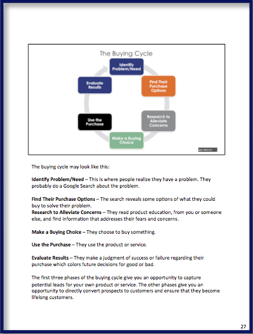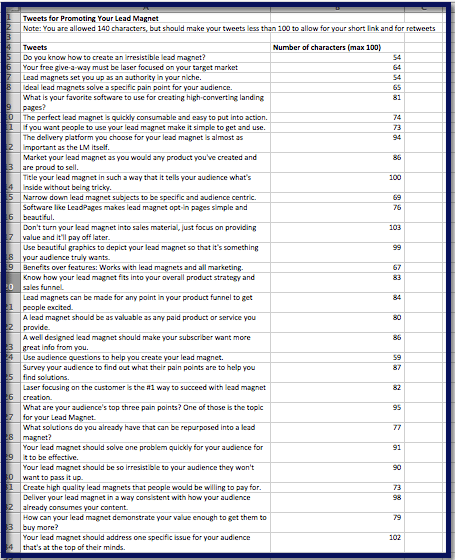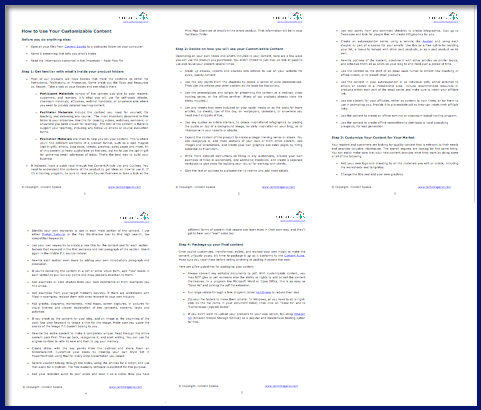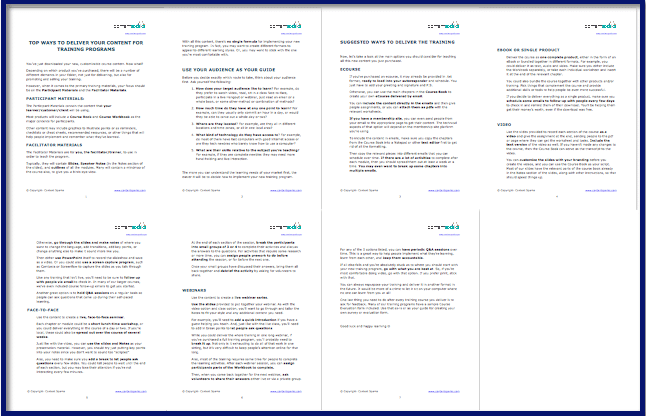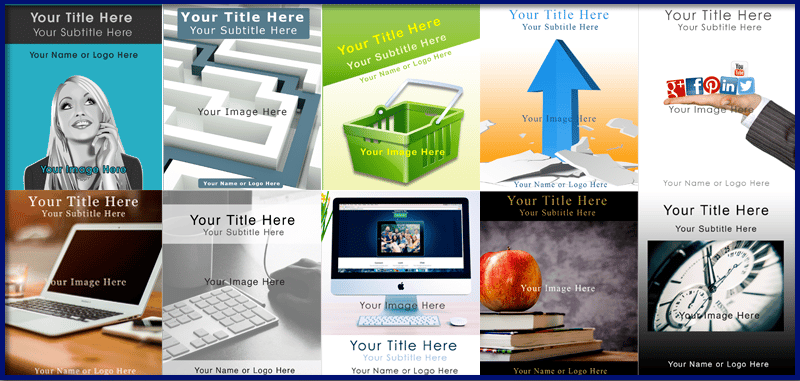 Contents are delivered as .doc, .ppt and .xls. Images are .png, .pptx. eCovers are .png & .psd [bcbox_usingplr]
Ideas for Using Your Content:
Hold a webinar, Hangout, or teleseminar and use the slides and speaker notes for your visuals and script. Then follow up with paid coaching sessions that go into more detail about implementing what participants learned.
Customize and sell your own ecourse and follow it up with additional coaching or more in-depth training on each sub-topic.
Use all the content to run a workshop, presentation, or class offline and add individual coaching on specific skills your clients need to improve on.
Use the summary checklist to build your list through squeeze page giveaways or as a printed cheat sheet to hand to offline customers. Then follow up with emails promoting the full course.
Use sections of the content for an autoresponder series that pre-sells the entire pack, all combined as a paid ebook or course.
Use part of the content in an autoresponder series that promotes an ebook or course, either your own or as an affiliate.
Use the slides and speaker notes to create a video series for your customers, with the worksheets as downloads to accompany each video.
Add the content to your paid membership site in any format.
Combine the content with other content to create an even larger course or series of courses.
Use snippets of the content as tweets to fill up your social media schedule or as tips of the day.
Use the content and tools for yourself and your clients or to learn more about this topic.
[bcbox_excerpt]
Want to see samples?
Here's a short section from "Start With the End in Mind: Define Your Goal":
To create an effective lead magnet it's important to know what your goal is for those email addresses that you'll collect. Some potential goals for creating a lead magnet are general list building, product promotion (your own products or affiliate ones), service promotion, relationship building, and reputation building. Defining a specific goal is critical so that you don't just generate leads, but so that you generate targeted leads who are hungry for your products and services. Let's take a look now at 3 different types of goals for lead magnets and what a relevant lead magnet might be.

1. General List Building

If your business is relatively new, you may not have a specific goal right now other than to start building a relevant list of leads for your business. To capture email addresses for these leads, you can market through social media channels, message boards, blog posts (guest and on your own blog) and more. However, you still need to have a very good idea of who your ideal market is. Then you'll need to create content that will attract them. When seeking to capture prospects who you can nurture into future customers, you'll need to target your audience in multiple channels using a lead magnet that is both specific to what you'll eventually be promoting, as well as useful to your ideal audience.
Here's a Bigger Excerpt from the Course Book:
Please read our Content Rules to see what you CAN and CAN NOT do with your content.