Our SMART Goal Setting report contains both the report and a Goal Setting Worksheet to help people set very specific, achievable goals that will have a huge impact on their success and their lives overall.
People always struggle with both setting goals and following through on them. We all know that it's something critical to do if we want to realize any small or large dreams, but it's easier said than done. Help your readers and clients by giving them advice on goal setting, along with a clear framework to follow.
The SMART Goal Setting report pack contains the following:
[bcbox_report]
Why Goal Setting Is Essential for Success in Life and Business (538 words)
Be SMART About Setting Your Goals (521 words)
Make Your Goals Specific and Action-Oriented ( words)
Staying on Track with Your Goals – How to Measure Your Progress (520 words)
Actions Speak Louder Than Words – Goal Planning and Taking Action (498 words)
How to Tell Whether Your Goals Are Realistic (540 words)
Attach a Timeframe to Your Goals and Make Them Happen (526 words)
4 Surefire Ways to Fail at Reaching Your Goals (568 words)
What's Stopping Your From Setting Goals? (471 words)
How to Stick to Your Goals and Stay Motivated (586 words)
[bcbox_tools]
Report 10 Chapter report on Setting Goals
Goal Setting Worksheet (this also appears in the Business Planning Process, to keep everything consistent)
Chapter Outlines (for rewriting)
Instructions for using your new content
Editable eCover Templates (10 Designs in 2D psd, ready to convert to your own branded eCovers)
Take a Look at What's Included: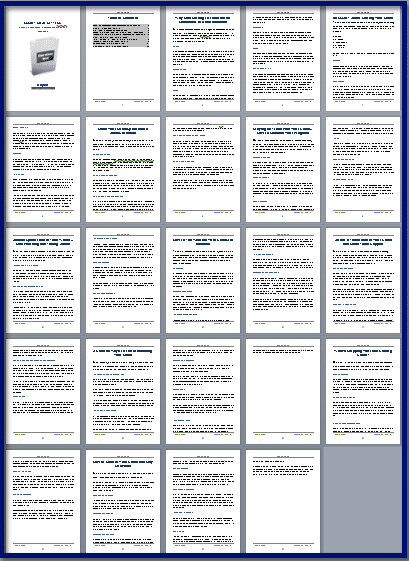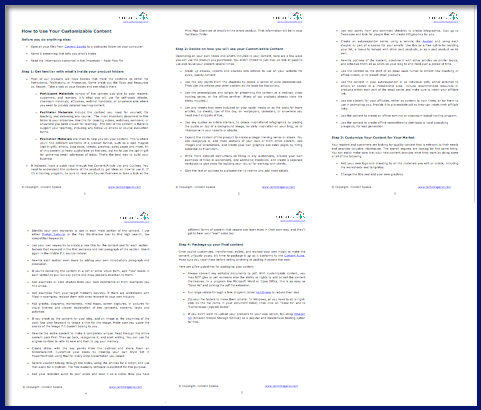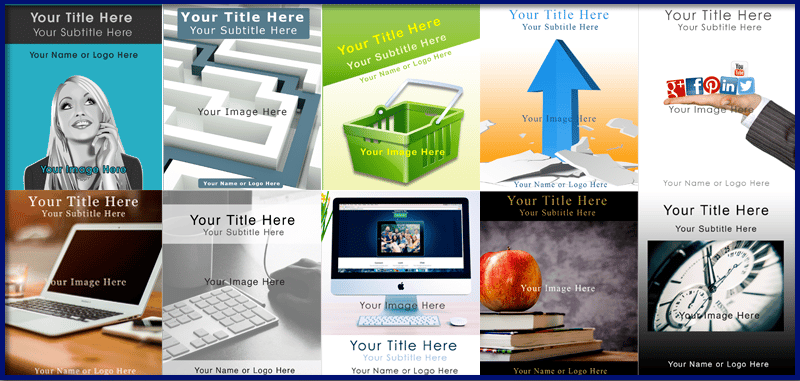 Other suggested uses for your Goal Setting Report:
Use as content on your blog for educating your readers about goal setting – it's importance and how to do it.
Use the content as part of an autoresponder series that promotes an ebook or course on goal setting, either your own or as an affiliate.
Create an ecourse for teaching clients how to set goals that will make a difference to their success. Walk them through the goal setting worksheet so that they have established one clear goal by the end of the course.
Use the Goal Setting Worksheet for one-on-one coaching sessions and use the articles as part of a coaching membership site
Use sections of the articles for an autoresponder series that pre-sells the entire pack, all combined as a paid ebook with worksheet.
Use the outlines to rewrite the articles and distribute on guest blogs and directories to establish yourself as an expert in goal setting and self-improvement. Link to your own or another goal setting program to earn commissions.
Hold a webinar or teleseminar on how to set effective goals that help achieve success. Then follow up with paid coaching sessions using the worksheet.
Add the content to your membership site.
Use the articles and worksheet for yourself to establish new goals that you will follow through on.
[bcbox_excerpt]
Want to see samples from this pack?  Here's an excerpt from one chapter on What's Stopping Your From Setting Goals:
Do you have a goal that you want to achieve but something is standing in the way? The first step is to set your goal and clarify it as specifically as possible. If you're having trouble doing that, here are some questions to ask yourself.

Are You Afraid?

Often, it's fear that's stopping you from getting started. In order to reach your goal and make a big change in your life, you need to get out of your comfort zone. You may also be afraid of failure. Surprisingly, many people are afraid to succeed and attain their goals. The way to handle fear is to plan well, stop negative self-talk, and focus on your past achievements rather than what could happen in the future.
Please read our Content Rules to see what you CAN and CAN NOT do with your content.