Did you know that creating original content is one of the biggest challenges of nearly 70% of content marketers?
Not only that, but producing ENOUGH content is an even bigger challenge than producing ENGAGING content!
You can help people tackle these challenges head-on with our Content Creation Mastery training program.
By the time you've finished delivering this fully customizable training program, your learners will be able to:
Design their own content creation strategy
Identify the keys to becoming a content creation machine
Create 7 or more different pieces of original content….by the time they've finished the course!
Draft an editorial calendar for the next month
This is a program that's perfect for ANYONE who needs to create content on a regular basis for their business.
Here's what you'll get in Content Creation Mastery:
[bcbox_course]
The Importance of Having a Content Strategy 
Keys to Becoming a Content Creation Machine
Content Template – The List Post
Content Template – The Most Common Mistakes Post
Creating High Quality Content through Curated News Stories
Easy Content Creation – Data to Infographic
Content Template – The How-To Post
Content Template – The FAQ Post
Easy Content Creation – From Tips to Slides to Video
Create your Editorial Calendar
[bcbox_participant]
Content Creation Mastery Course Book (44 pages, 5823 words – all the information needed for each module)
Course Workbook (15 pages, worksheets that people complete as part of the course's learning activities)
Infographic (High-quality, easy to edit Infographic on the Keys to Compelling Content)
Summary Checklist (A quick summary of everything covered in the Course Book)
21 Types of Engaging Content (A concise list of different type of content)
Tools for Content Creation Efficiency (A list of useful resources)
Bonus Article Templates (4 bonus, ready-to-use article templates)
Slides Handout
[bcbox_facilitator]
Powerpoint Slide Presentation (107 Slides – for classroom, webinar or video)
Speaker Notes (Use the text provided in the Notes section of the slides to guide your webinars, videos and presentations)
Facilitator Guide (additional instructions plus all slides and notes)
Mind Map of the Course (A bird's-eye-view of everything included in the course materials you get)
Course Evaluation Form (Handout for gathering feedback on your course)
Course Follow-Up Emails (5 emails for following up with participants after the course)
Outlines of all chapters (great for rewriting, reorganizing and repurposing your content)
Research Sources (A list of articles and other sources for expanding your own knowledge on content creation)
Top Ways to Deliver the Training
Instructions for Using Your New Content
[bcbox_promotion]
Short Report – Instant Article Templates (5 article templates presented in a short-report format – To use for list-building, lead gen, or bonuses)
Report Follow-Up Emails (5 follow-up emails – Use after giving away the short report for pre-selling the course)
Blog Posts (5 pre-written articles on Content Creation – Use as posts or transform to video and other media)
Infographic (21 Types of Content)
30 Tweets (Pre-written tweets about Content Creation – Can also be used for Facebook and other social media)
Squeeze & Sales Pages (Editable Sales and Squeeze Pages for you to market & sell your course.)
eCover templates (Variety of designs in editable 2D psd, ready to brand for yourself)
Screenshot previews of all your course components:
Participant Materials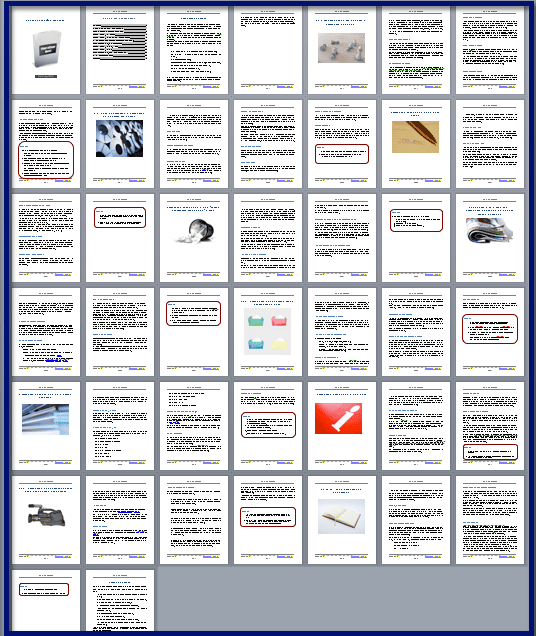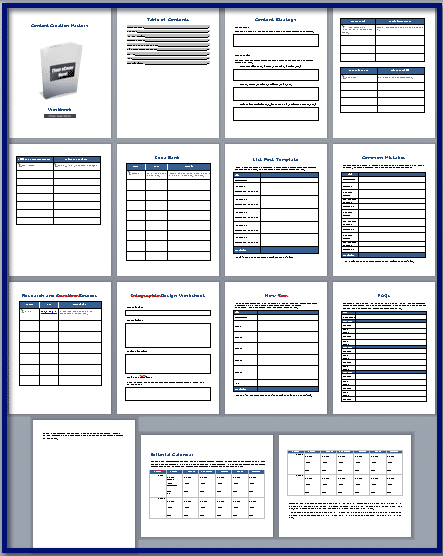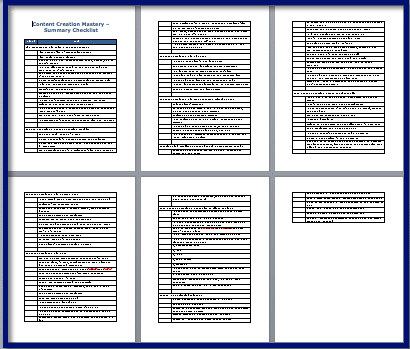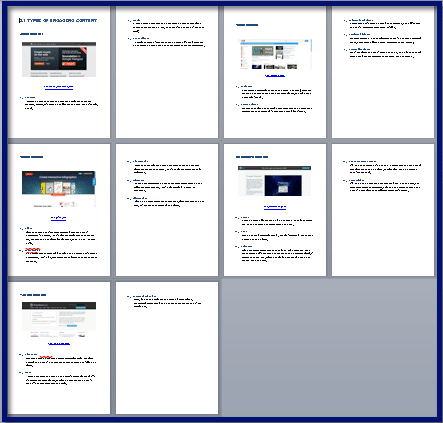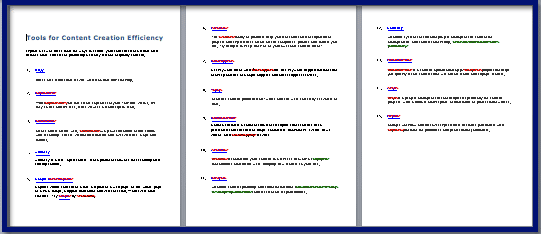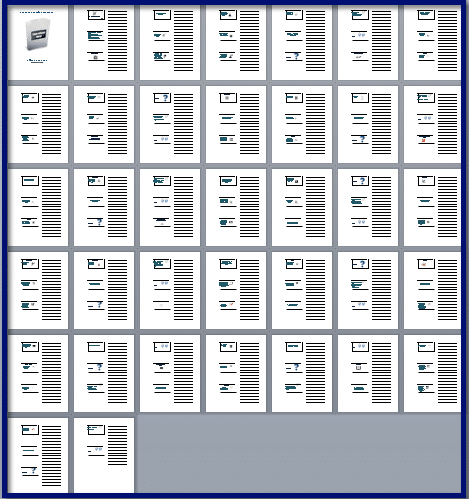 Facilitator Materials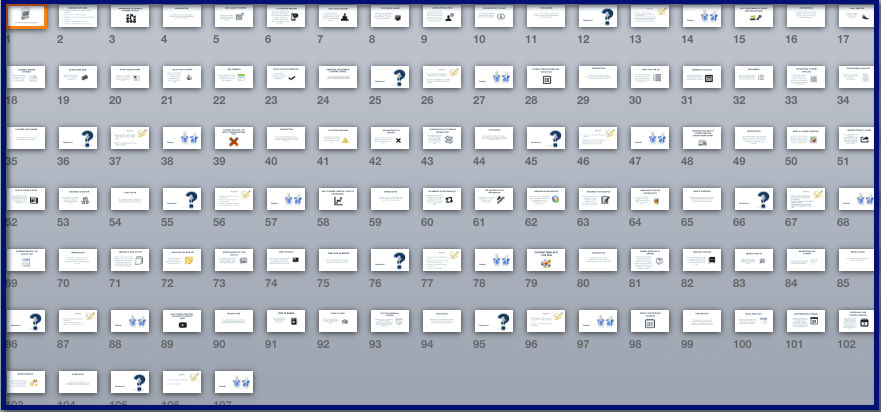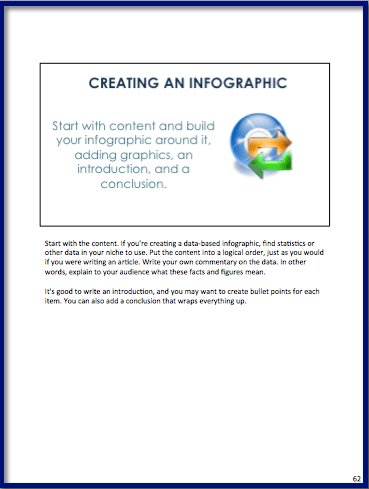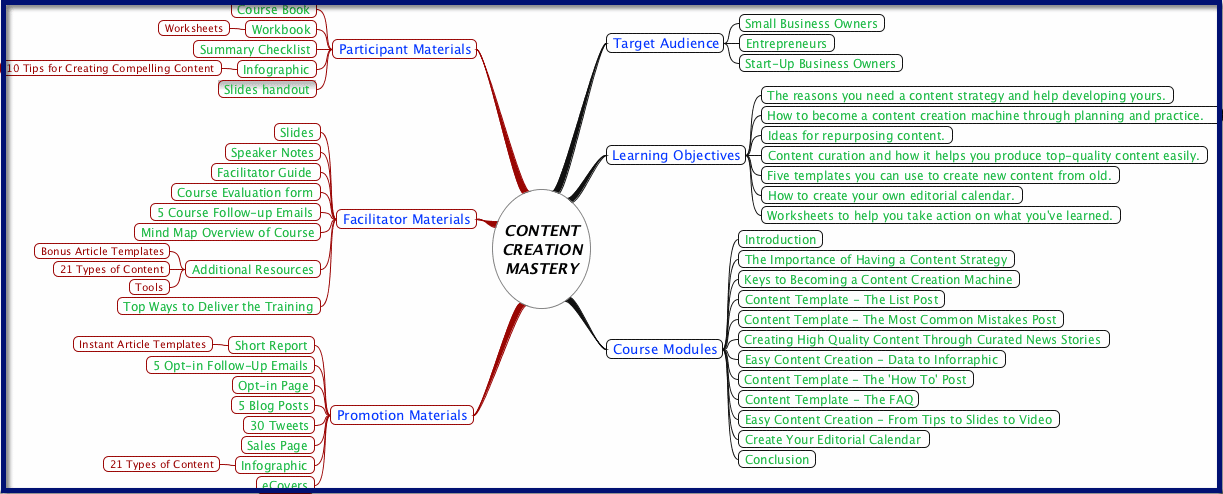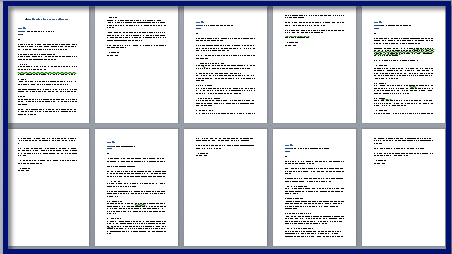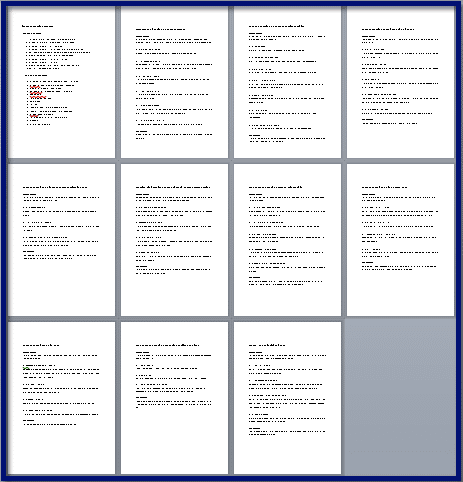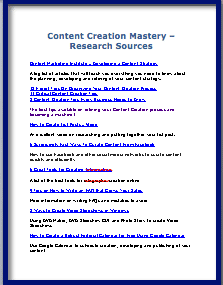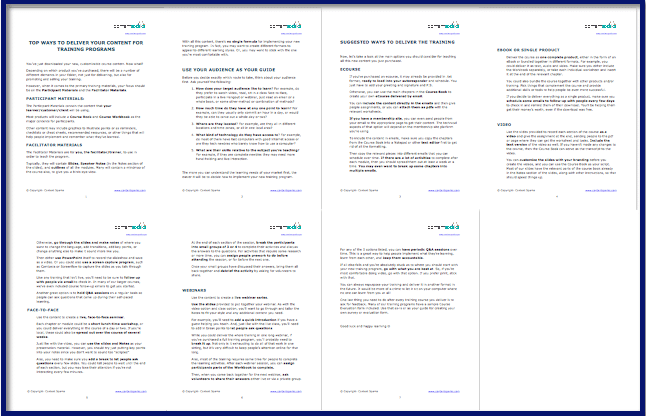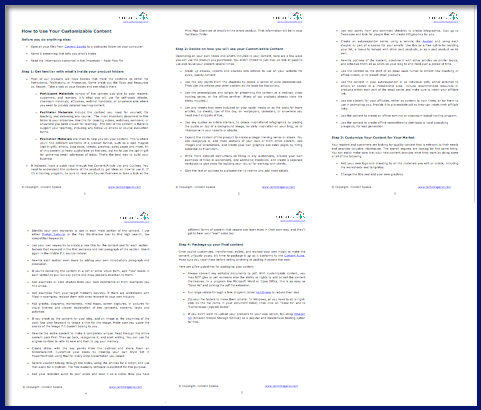 Promotional Material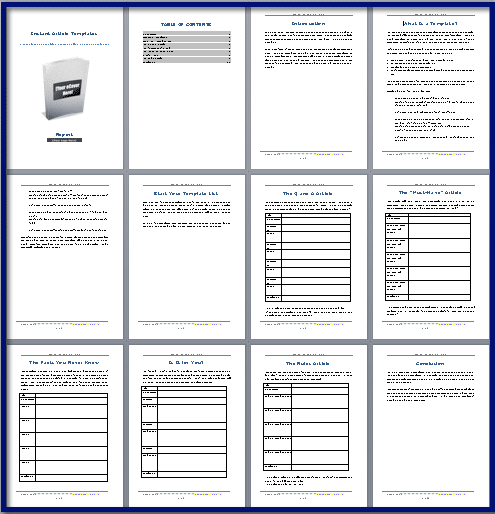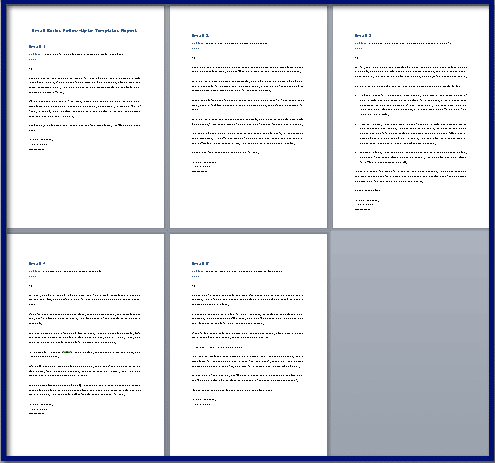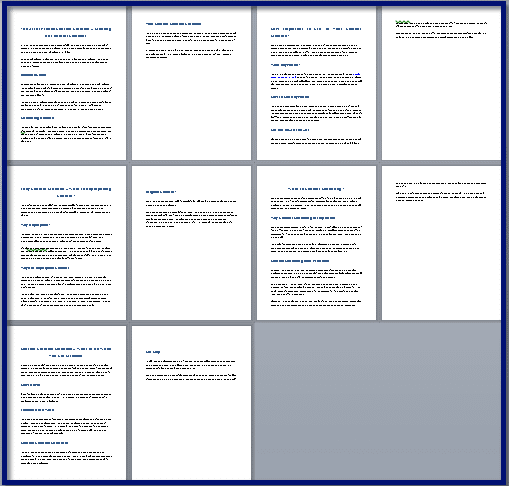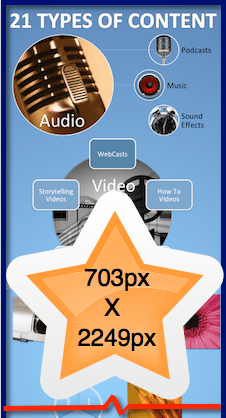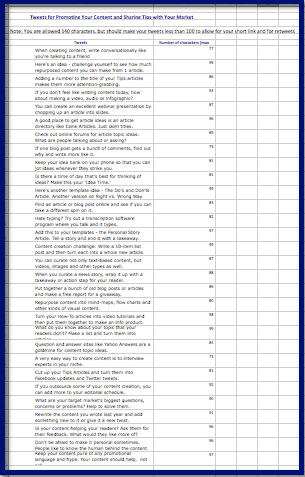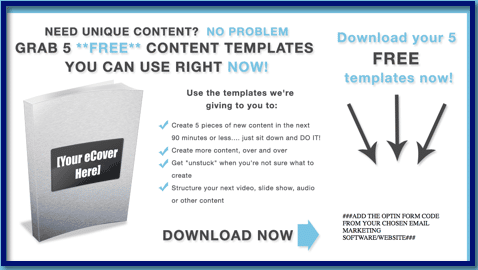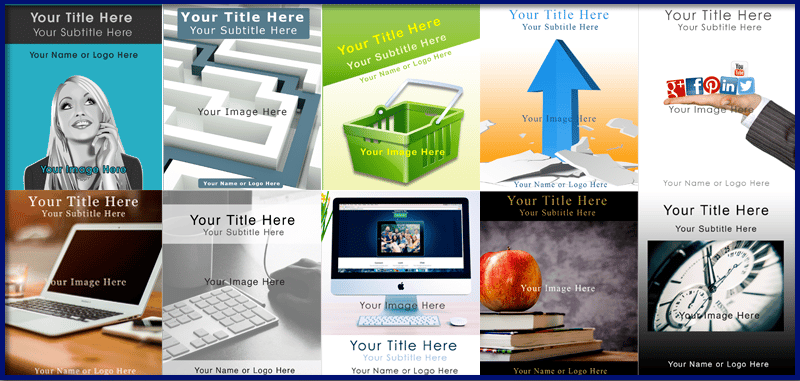 [bcbox_usingplr]
Some ideas for using and repurposing your content
Use the short report or sections of the content to build your list through squeeze page giveaways or as a printed handouts to give to offline leads and customers.
Share the visuals on social media or add to other content.
Use the blog posts and infographic content on your blog for educating your readers.
Use the content as part of an autoresponder series that promotes an ebook or course, either your own or as an affiliate.
Customize and sell your own ecourse and follow it up with additional coaching or more in-depth training on each topic
Use sections of the content for an autoresponder series that pre-sells the entire pack, all combined as a paid ebook or course.
Use some of the slides for slideshare sites and then record those as videos to add to the content, or to drive traffic to your paid course via video sharing sites.
Use the outlines to rewrite the content and distribute on guest blogs and directories to establish yourself as an expert and drive traffic back to your site or to your own or an affiliate offer.
Hold a webinar, Hangout, or teleseminar and use the speaker notes in the slides as the basis for your script. Then follow up with paid coaching sessions that go into more detail about implementing what participants learned.
Add the content to your paid membership site to help people learn about this topic.
Combine the content with other customizable content to create an even larger course or series of courses.
Use the tweets or snippets of the content as social media updates to fill up your social media schedule or as tips of the day.
Use the content and tools for yourself and your clients or to learn more about this topic.
[bcbox_excerpt]
Want to see an article sample?  Here's a short excerpt from "Content Creation Mastery – The Most Common Mistakes Post":
The best articles are those that identify a problem and then offer a solution. 'Most common mistakes' articles are great because they do just that: identify common mistakes people make and then offer a solution, which is the right way to do a task. Common mistakes posts usually say something in the title like 'Common Mistakes You're Making' or 'Common Mistakes You Didn't Know' in order to add urgency to the situation. The reader then asks, 'Am I making these mistakes?'

Collecting Mistakes

Start by collecting a list of mistakes. If no particular mistakes come to mind, try going backwards and think first of the right way to do the task at hand. Then turn the opposite way into a 'mistake.'

For example, when you first open a bottle of red wine you should let it air for a few minutes. Turn that around and the mistake is that people open the bottle and pour immediately without giving the wine proper time to aerate.

You can either create a list post of mistakes, listing 20 mistakes and just one sentence or two telling the reader how to do it right, or pick a handful of big mistakes that you can elaborate on in more detail.
Please read our Content Rules to see what you CAN and CAN NOT do with your content.