Our 'super-charged' Affiliate Marketing 101 training program is designed for people who are new to affiliate marketing. It gives an introduction to the basics of this popular form of passive income, along with tools and activities to help people get started earning money right away.
With course book, workbooks, tools, slides and graphics, you'll get everything you need to deliver and sell your own training on how to do affiliate marketing.
[bcbox_course]
What is Affiliate Marketing?
Ways to Make Money with Affiliate Marketing 
Why Niche Affiliate Marketing is the Way to Go 
How to Identify Top Affiliate Programs 
Affiliate Marketing Tools You Need to Get Started 
Can You Do Affiliate Marketing Without a Website? 
Pay Per Call Affiliate Marketing Success Tips 
Promote Offline – Affiliate Marketing Methods That Work 
Tips for Effective Affiliate Marketing Email Campaigns 
What to Include in Your Affiliate Marketing Plan 
[bcbox_participant]
Course Book (38 Pages)
Workbook (8 pages – worksheets to use with the activities outlined in the course)
Affiliate Marketing Product Tracker (Spreadsheet for keeping track of your affiliate products)
Affiliate Marketing Plan Template (4 pages – help people get set up in their affiliate marketing business)
Glossary of 100 Internet Marketing Terms (With editable ecover)
Graphics used in the course (10 graphics in .jpg and editable .ppt)
Screenshots used in the course (In .jpg)
Recommended Affiliate Marketing Tools and Resources (just add your own affiliate links and profit every time someone buys one of these)
[bcbox_facilitator]
Slideshow (91 slides that follow along with the course)
Speaker Notes (Script to follow, in each slide's Notes)
Instructions for Using Your New Content
Top Ways to Deliver Training Programs
[bcbox_promotion]
50 Tweets (Pre-written tweets to use for promotion, in a spreadsheet)
Quote Images (6 Images, in .png)
eCover templates (Variety of designs in editable 2D psd, ready to brand for yourself)
Screenshot previews of all your product components:
 Participant Materials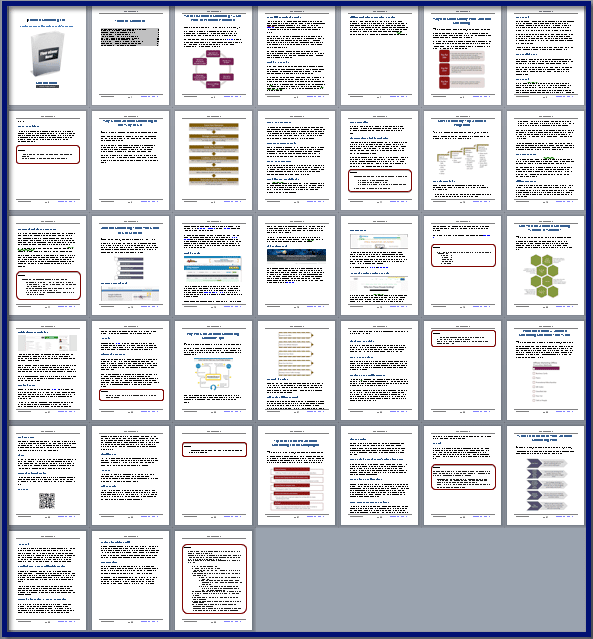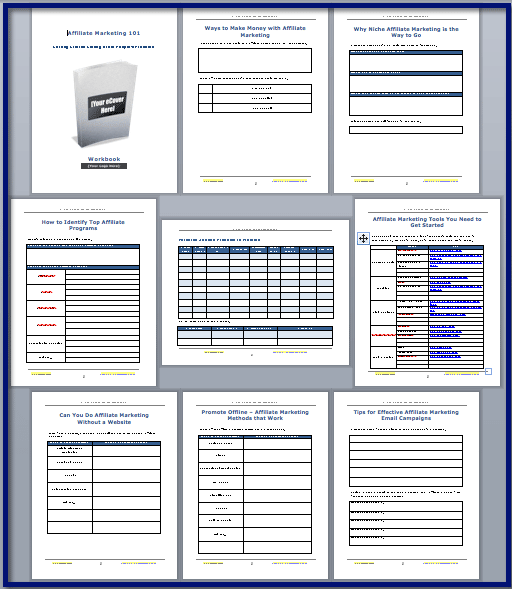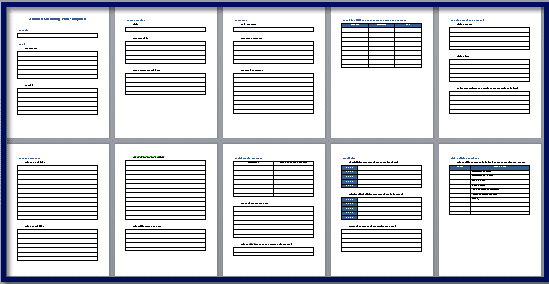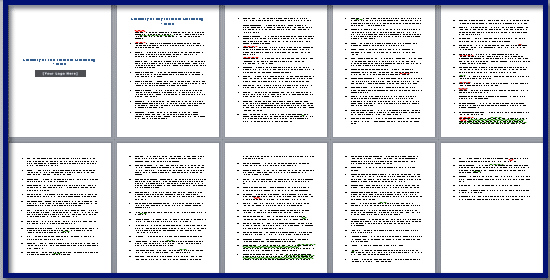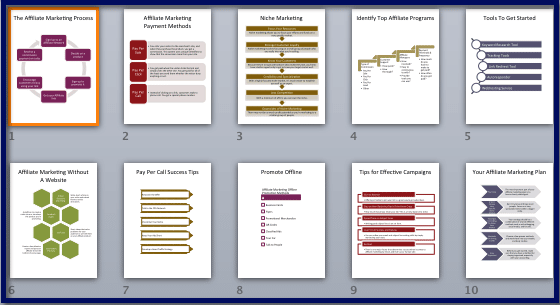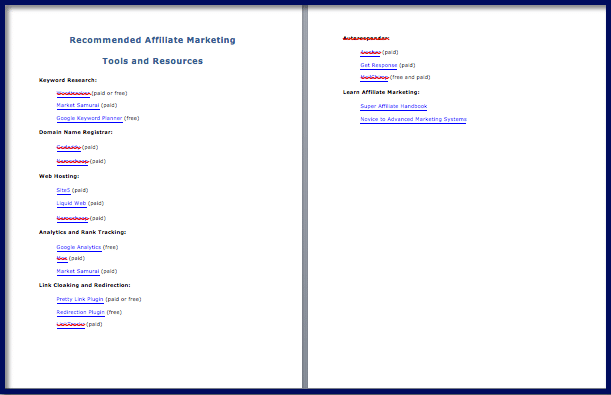 Facilitator Materials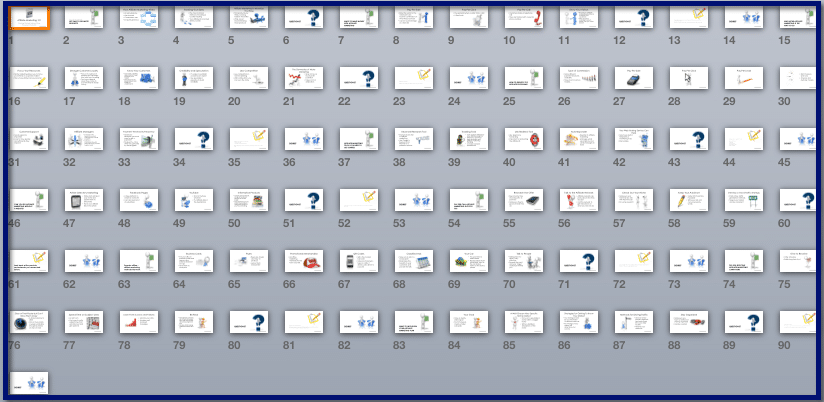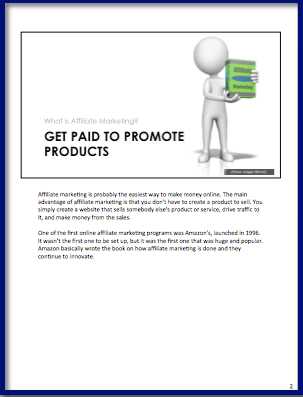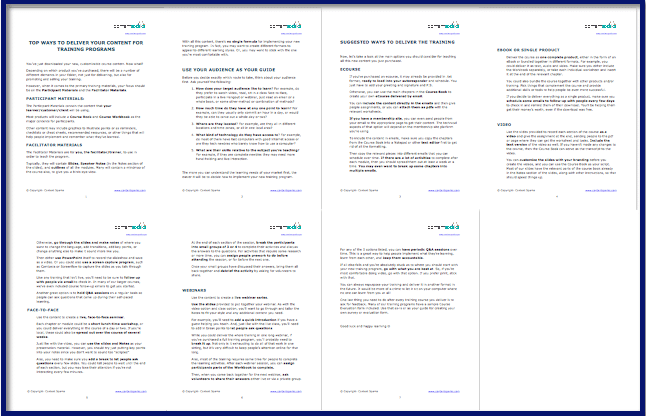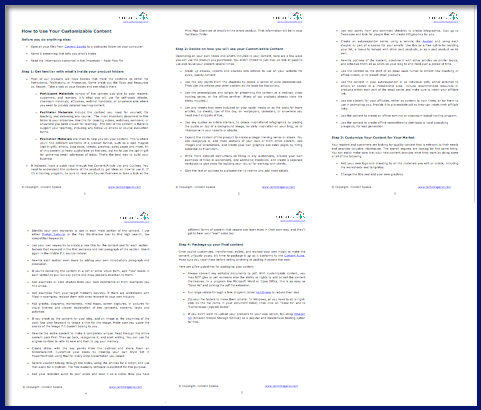 Promotional Materials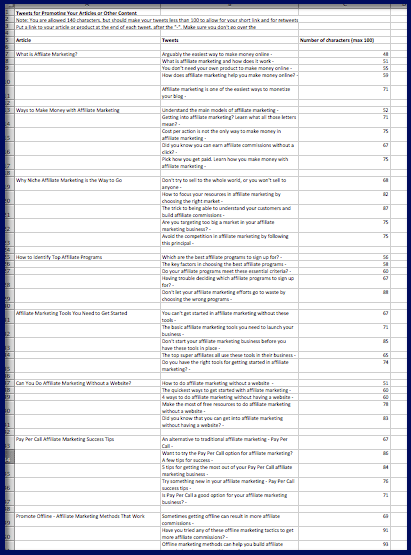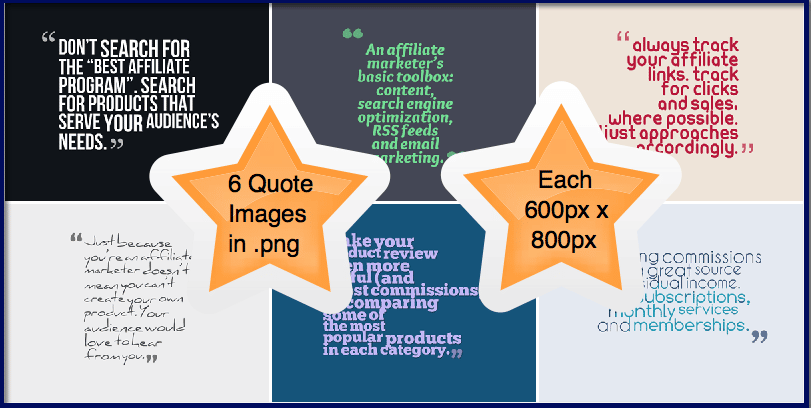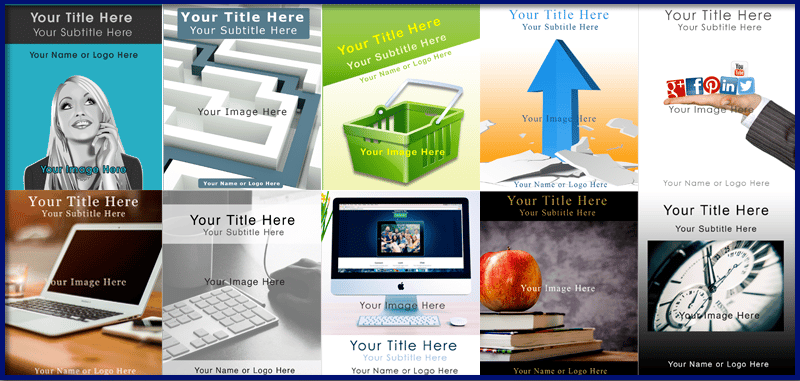 [bcbox_usingplr]
Other suggested uses for your Affiliate Marketing Course:
Use as a lead generation course for promoting a larger affiliate marketing training program and earn your own affiliate commissions
Use the content to create a paid ecourse, or as part of an autoresponder series that promotes a larger affiliate marketing training program, book or conference.
Use the slides to create a webinar or video series for teaching clients how to do affiliate marketing. Walk them through the affiliate marketing plan template so they have a completed plan at the end of the course.
Use the template for one-on-one coaching sessions and the course book and workbook as part of a coaching membership site
Put the recommended resources list on your website or membership site and insert your affiliate links. To really boost commissions here, write a review of each one you want to promote and link to your reviews from the articles in this pack.
Use the outlines to rewrite the course and create something totally unique. Add your own additional content to boost it even more.
Hold a teleseminar on getting started in affiliate marketing. Then follow up with paid coaching sessions.
Use the Glossary, Product Tracker or Template as giveaways and follow-up with emails to promote your paid course
Use the graphics as shareable infographics to promote your paid course.
Add the content to your private Facebook Group for paid clients
Use the content for yourself for getting started in affiliate marketing.
[bcbox_tools]
Want to see samples from this course?  Here's an excerpt:
When you first get into affiliate marketing, you'll encounter a strange kind of alphabet soup with lots of P's and C's. These are different methods for making money with affiliate marketing. There are lots of pay structures, but first let's consider the most basic and most popular.

The basic model of all affiliate marketing is called Cost per Action (CPA). This means that you get paid whenever the site visitor performs a certain action. You could get paid per sale, lead, click, sign-up, download or anything else that they do. The visitor does it, and you get paid.
Please read our Content Rules to see what you CAN and CAN NOT do with your customizable content.