Webinar Marketing 101:
A step-by-step guide to attracting, engaging, and selling through the power of webinars.

Rebrand this fully customizable course with your own name and logo.
Then use it to create your own valuable
Webinars
Workshops
Videos
Seminars
Presentations
eBooks
Email courses
…and more.
You'll save days of time and thousands of dollars when you don't have to create your content from scratch or outsource it.
Our expert researchers, instructional designers, and writers have done the hard part for you.
You can use your license to deliver our unique content as-is, transform it into other media, cut it up into smaller pieces of content, or combine it with other content.
Why Webinar Marketing?
Webinars are the ultimate 'virtual' tool for engaging with leads and customers. Written text, emails, images, and video are mostly one-way. However, webinars allow immediate two-way conversations with people – no matter where they are in the world.
And, when people see you presenting live, where they can interact with you and ask questions…
…your credibility sky-rockets.
You'll be able to attract more leads who want to learn what you can teach. You'll convert more of those leads to customers. And best of all, you'll retain those customers for life if you keep delivering great value.
However, many people are nervous about running webinars or just don't know where to start.
That's where you and Webinar Marketing 101 come in.
With our rebrandable, customizable course on webinar marketing, you'll get all the content you need to teach your clients and customers how to get started with webinars…. step-by-step.
Here's an overview of what you'll get in Webinar Marketing 101:
[bcbox_course]
There are 7 modules in the course plus a conclusion in which your participants do some action planning. Here are the topics you'll cover:
Why Webinars Should be Part of Your Marketing Arsenal
Create Your Engaging Webinar Presentation
Create Your Webinar Funnel
Tools for Hosting and Running Your Webinar
Find Webinar Participants – Timeline Planning
Running Your Webinar
Successfully Monetizing Your Webinar
Conclusion and Next Steps
[bcbox_participant]
Your students will receive a range of content that they can use for self-study, to reinforce and remind them of what they learned, and as additional learning resources:
Course Book – Self-study content and activity instructions – 9692 words, 44 pages
Course Workbook – 20 pages of worksheets for completing the learning activities
List of Tools for Running Webinars
Graphics – 14 Images used in the course (.ppt and .png)
Infographic – 10 Webinar Mistakes to Avoid (.ppt and .png)
Infographic – 10 Best Practices for Webinars (.ppt and .png)
Course Summary Checklist
[bcbox_facilitator]
Rather than just leaving your customers to learn on their own, expand your course with the teaching materials we've created for you:
100 Slides – Use these for classroom, webinar, presentations, or video
Speaker Notes – Use the script and instructions in the Notes section of slides and add your own insights and examples.
Top 5 Ways to Deliver Your Training – 5 of the most popular ways to use this course, with tips on how to choose the best one for you.
Instructions for Using Your New Content – Step-by-step guide on how to make the best use of your content, customize it, and repurpose it multiple times.
[bcbox_promotion]
You'll want to let everyone know about your course. To start off your promotion, we've created more content that you can use as-is or to spark a multitude of promotion ideas:
Tweets about Webinar Marketing – Tips on Webinar Marketing to use for social media or to repurpose elsewhere.
Editable eCover Templates – 10 Designs in 2D psd, ready to convert to your own branded eCovers
Take a look at some screenshots of what you'll get: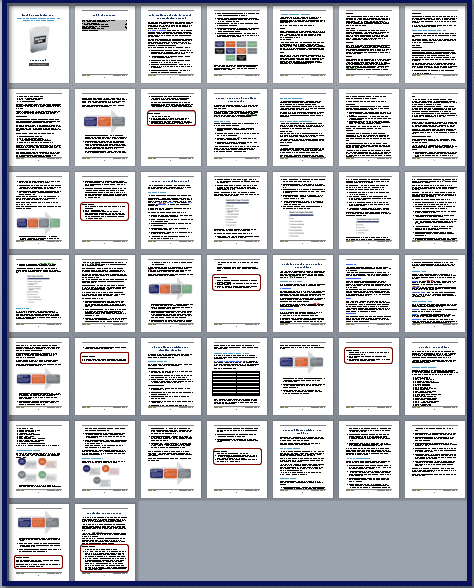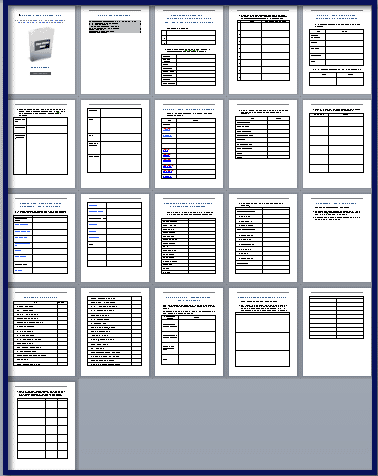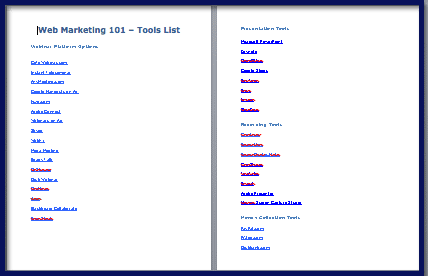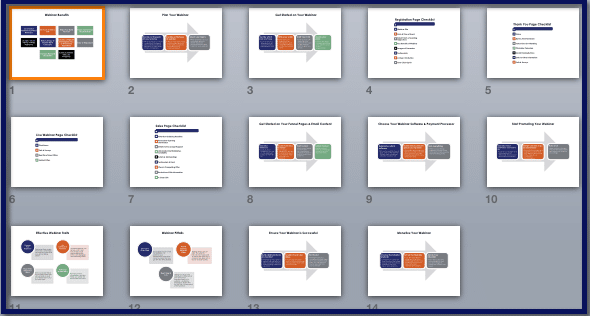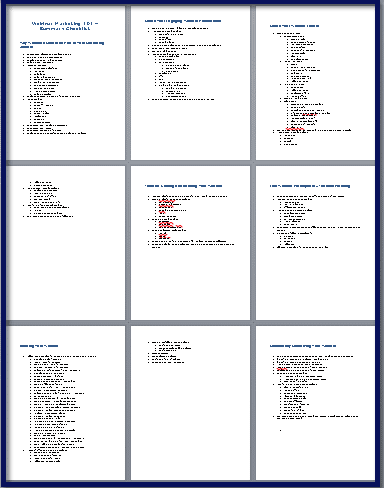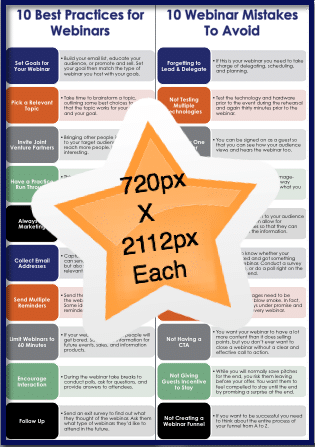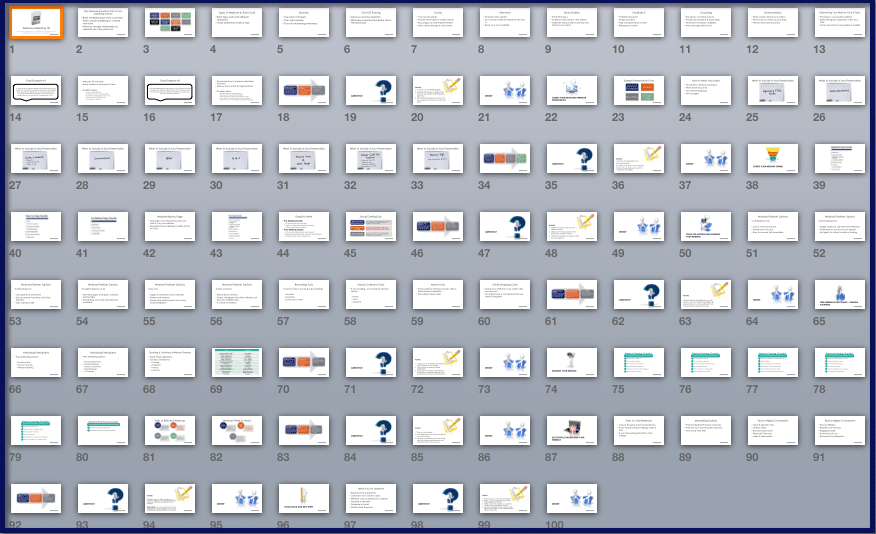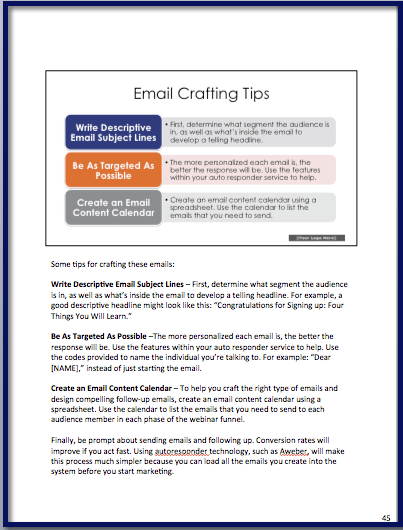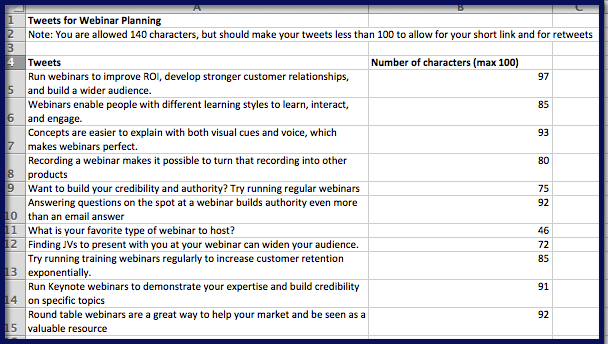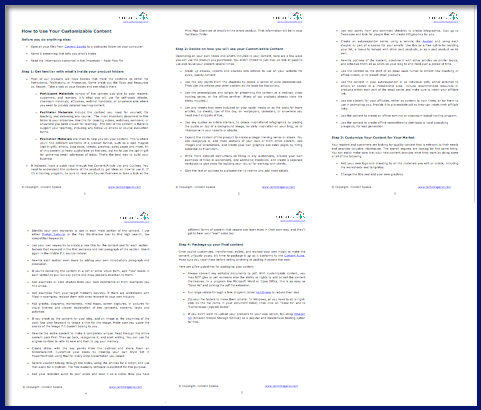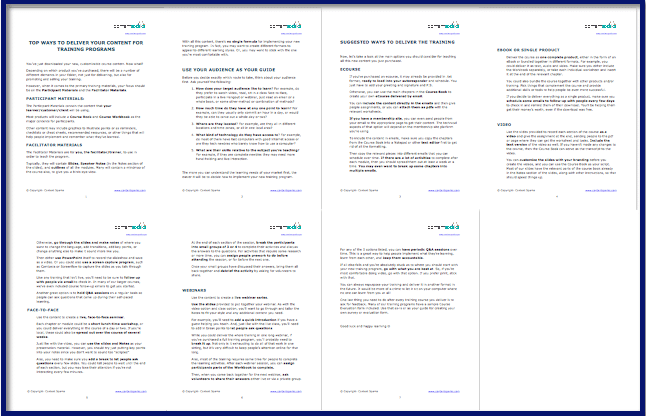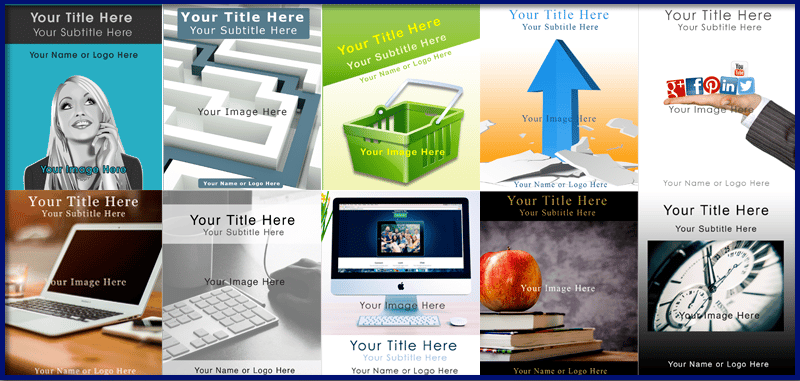 Contents are delivered as .doc, ppt and .xls. Images are .png, .pptx. eCovers are .png & .psd
[bcbox_usingplr]
Ideas for Using Your Content:
Hold a webinar, Hangout, or teleseminar and use the slides and speaker notes for your visuals and script. Then follow up with paid coaching sessions that go into more detail about implementing what participants learned.
Customize and sell your own ecourse and follow it up with additional coaching or more in-depth training on each sub-topic.
Use all the content to run a workshop or class offline and add individual coaching on specific skills your customers need to improve on.
Use the summary checklist to build your list through squeeze page giveaways or as a printed cheat sheet to hand to offline customers. Then follow up with emails promoting the full course.
Use sections of the content for an autoresponder series that pre-sells the entire pack, all combined as a paid ebook or course.
Use part of the content in an autoresponder series that promotes an ebook or course, either your own or as an affiliate.
Use the slides and speaker notes to create a video series for your customers, with the worksheets as downloads to accompany each video.
Add the content to your paid membership site in any format.
Combine the content with other content to create an even larger course or series of courses.
Use snippets of the content as tweets to fill up your social media schedule or as tips of the day.
Use the content and tools for yourself and your clients or to learn more about this topic.
[bcbox_excerpt]
Want to see samples? Here's a section from "Why Webinars Should be Part of Your Marketing Arsenal":
Types of Webinars and Their Goals

Your goals will determine the type of webinar that you will host. Some potential goals of a webinar might be to increase your newsletter subscribers, to generate awareness, or to move your prospects through your sales funnel. But before you get into that, it's important to match your goals with the webinar.

Here are some types of webinars and their potential goals.

Keynote

This type of webinar focuses on one topic of interest, and one main speaker or presenter. It's great for increasing awareness about a problem, product or service. You could be the main speaker, or you could bring in a guest speaker to do a presentation. These types of webinars show you off as a valuable resource for your audience.

One-Off Training

A webinar which focuses on some kind of training, such as the best ways to use your product or service, can actually be a great way to improve customer and client retention. Knowing that they can jump on a monthly webinar that offers Q & A time when they've purchased something will often make someone feel better about the purchase. This is especially true if it's a higher end product, such as an expensive membership or software purchase.

Course

Courses are like one-off training, except often a course will happen over several weeks instead of just at a one-time event. You'll be able to give your audience information in smaller bite-sized chunks, even giving homework to do before the next session. You'll improve customer retention as well as encourage use and implementation of a particular product or service. A course can help move your clients through your sales funnel, as well as potentially create new affiliates (referrers) from them.

Interviews

You can conduct interviews of other experts via webinar easily. You can conduct them like a TV show where the guests just watch, or you can make it more interactive opening a chat window so the audience can network, or you can allow Q & A from the audience at the end of the interview. A combination of all of the above works best, but this is an effective way to boost your own credibility. Ever wonder why people think Oprah, Dr. Phil, and Barbara Walters are so smart?
Here's the First Chapter from the Course Book:
Please read our Content Rules to see what you CAN and CAN NOT do with your content.