You've heard it over and over again. If people don't have a good reason to buy from you instead of your competitors, your business may be doomed from the start.
Don't let that happen to your own customers!
With our five-part  "Creating Your Unique Value Proposition" customizable training program, you'll be able to walk people through the basic steps of creating their own UVP.
And by the time you're done, each of them will have drafted a UVP they can use as the basis for all their business and marketing moving forward.
Here's what you'll get in the Creating Your Unique Value Proposition training program:
[bcbox_course]
What is a UVP?
Step 1 – Understanding Your Target Market
Step 2 – Spy on Your Competitors
Step 3 – Create a Product that Blows Away the Competition
Step 4 – Create Your Unique Value Proposition
[bcbox_participant]
5-Part Course Book – Your Unique Value Proposition(22 page, 5-part course book with all the information needed for each module)
Course Workbook (Worksheets that people complete as part of the course's learning activities)
Summary Checklist (An outline of all the key points, which acts as a great cheat sheet reference for people to remember what they learned)
Graphics (5 colorful graphics that are used in the course book and slideshow, .ppt & .jpg)
Infographics (5 High-quality, easy to edit Infographics)
[bcbox_facilitator]
Powerpoint Slide Presentation 
Speaker Notes (Use the text provided in the Notes section of the slides to guide your webinars, videos and presentations)
Outlines of all chapters (great for rewriting, reorganizing and repurposing your content)
Instructions for using your new content
Top Ways to Deliver Training Programs
[bcbox_promotion]
Tweets (Pre-written tweets about UVPs – Can also be used for Facebook and other social media)
Editable eCover Templates (10 Designs in 2D psd, ready to convert to your own branded eCovers)
BONUS Content
BONUS: 22 Ways to Be Unique Report (List of ideas and real world examples – great for giveaway with slideshow/video)
BONUS: 22 Ways to Be Unique Slideshow (32 illustrated slides with the ideas and examples)
Email follow-ups (5 emails to follow-up after opt-ins and pre-sell the course)
Blog Posts (5 blog posts on UVPs)
Inspiration Quote Images (Four High-Quality images to send out as promotion)
Creating Your Unique Value Proposition
£67.00Add to cart
Screenshot previews of all your course components:
Participant Materials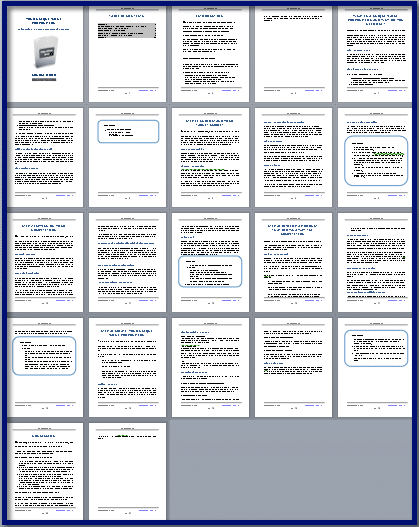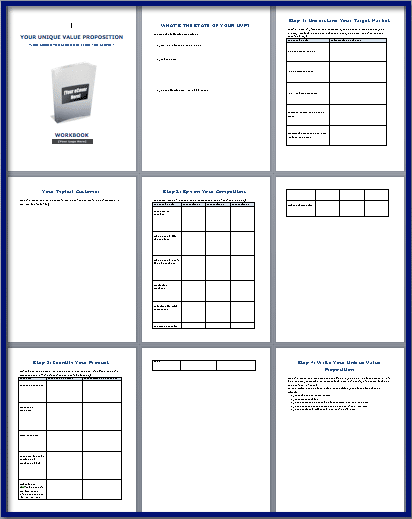 Facilitator Materials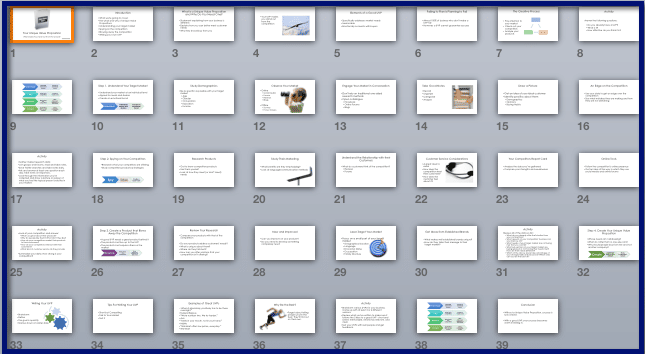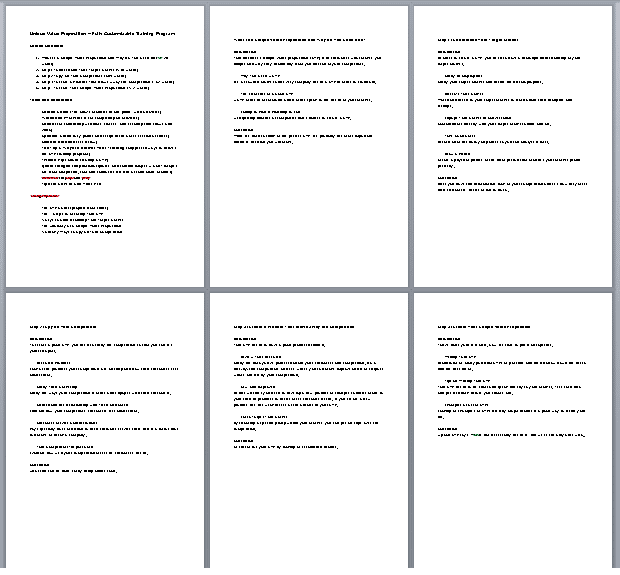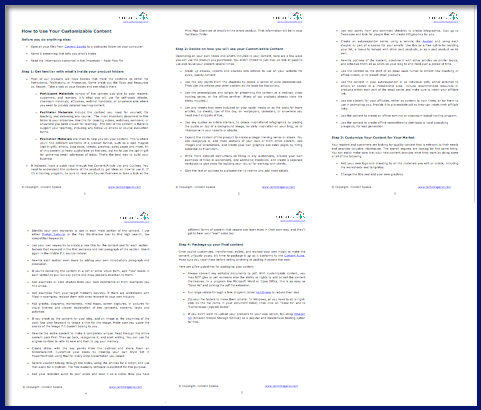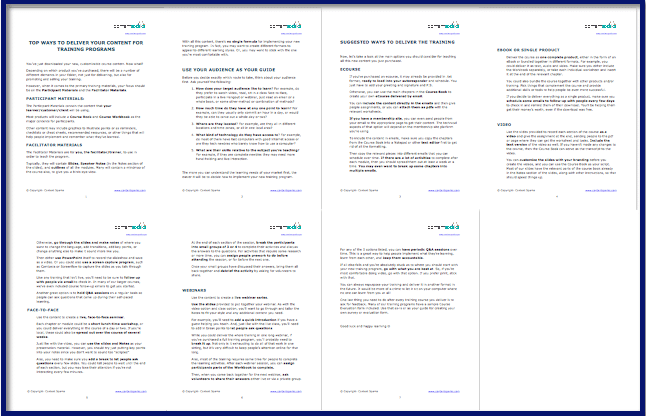 Promotional Material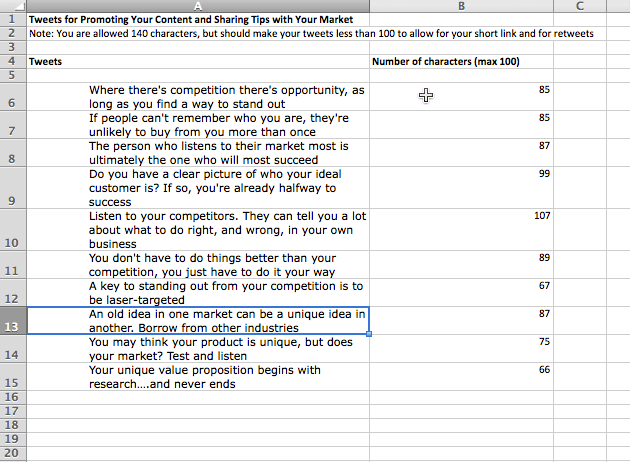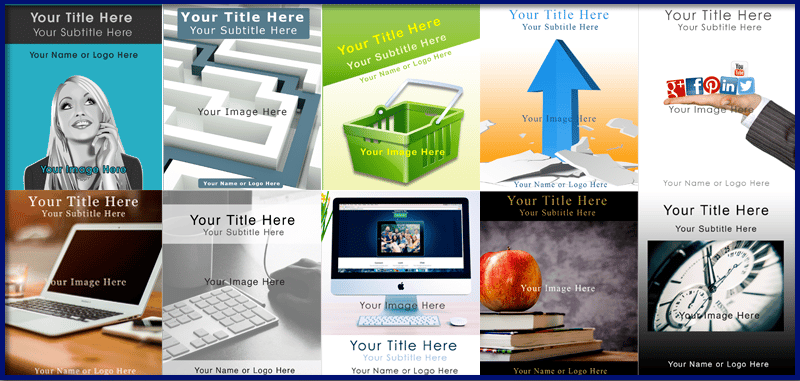 BONUS Content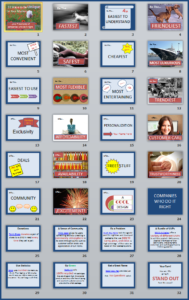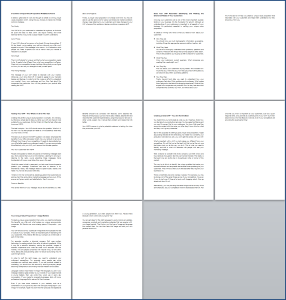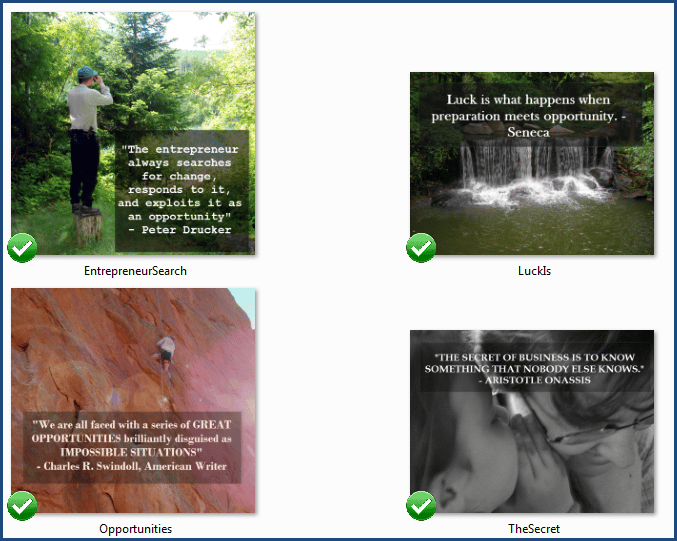 [bcbox_usingplr]
Some ideas for using and repurposing your content:
Use some or all of the content to build your list through squeeze page giveaways or as a printed report to hand to offline customers.
Share the visuals on social media or add to other content.
Use the blog posts and infographic content on your blog for educating your readers.
Use the content as part of an autoresponder series that promotes an ebook or course, either your own or as an affiliate.
Customize and sell your own ecourse and follow it up with additional coaching or more in-depth training on each topic
Use sections of the content for an autoresponder series that pre-sells the entire pack, all combined as a paid ebook or course.
Use the slides for slideshare sites and then record those as videos to add to the content, or to drive traffic to your site via video sharing sites.
Use the outlines to rewrite the content and distribute on guest blogs and directories to establish yourself as an expert and drive traffic back to your site or to your own or an affiliate offer.
Hold a webinar, Hangout, or teleseminar and use the speaker notes in the slides as the basis for your script. Then follow up with paid coaching sessions that go into more detail about implementing what participants learned.
Add the content to your membership site to help people learn about this topic.
Combine the content with other content to create an even larger course or series of courses.
Use the tweets or snippets of the content as social media updates to fill up your social media schedule or as tips of the day.
Use the content and tools for yourself and your clients or to learn more about this topic.
[bcbox_excerpt]
Want to see an article sample?  Here's a snippet from "Your Unique Selling Proposition – Understand Your Target Market":
Study Demographics

Start by looking at demographics. Find out your target customers' age, gender, occupation, education level, and income. Try to be as specific as possible. Although you may have a good idea about your target market's demographics, don't leave it up to guesswork. When creating a demographic profile, rely on hard data wherever possible.

 Observe Your Market

Gather data about your market both online and offline. Online, you can use social media sites, forums, reviews and blogs. Find out where your customers hang out online and spend time there. Offline data gathering methods include surveys and focus groups.

In addition to looking for demographic information, also look for psychological data. How do people in your market feel about themselves and the products they buy? Try to understand what makes them tick.
Creating Your Unique Value Proposition
£67.00Add to cart
Please read our Content Rules to see what you CAN and CAN NOT do with your content.