The 411 on Standard Operating Procedures Report is an introduction to the importance of standardized processes and how to create them in your own business.
Standard Operating Procedures, or SOPs for short, are written instructions that standardize the way specific tasks or processes are done in your business. They can be as brief as a checklist for setting up a new webinar, or as long as a detailed set of steps and guidelines for following environmental regulations.
Whether you're a small or large business, or even a solopreneur, you need SOPs to save yourself time and ensure consistent quality.
The 411 on Standard Operating Procedures Report contains the following:
[bcbox_report]
What are Standard Operating Procedures and Why Does  Your Company Need Them?
Identifying Key Areas that Need Standard Operating Procedures  
Writing Your Standard Operating Procedures 
How to Avoid Creating Restrictive Standard Operating Procedures
Reviewing and Revising Your Company's Standard Operating Procedures 
When Employees Don't Like Your Standard Operating Procedures 
Standard Operating Procedures for Your Company's Finances 
Standard Operating Procedures for Human Resources
Managing Your Company's Computer and IT Needs Through Standard Operating Procedures
Standard Operating Procedures for Freelancers
[bcbox_tools]
Standard Operating Procedures Report (6139 words, 33 pages)
Standard Operating Procedures Directory (A list of common topics on which businesses create SOPs)
Standard Operating Procedures Template (Word document you can use as the basis for your SOPs)
Sample SOP Flowchart (PowerPoint slide and .jpg image of a basic SOP flowchart)
Chapter Outlines
Editable eCover Templates (10 Designs in 2D psd, ready to convert to your own branded eCovers)
Instructions for using your new content
The 411 on Standard Operating Procedures
£37.00Add to cart
Take a look at the report and all the tools included with your Report!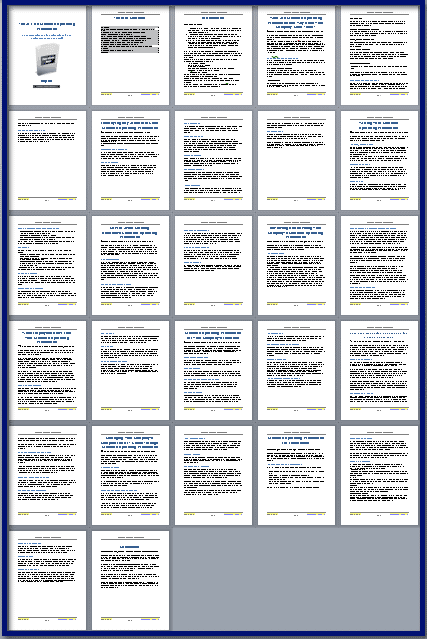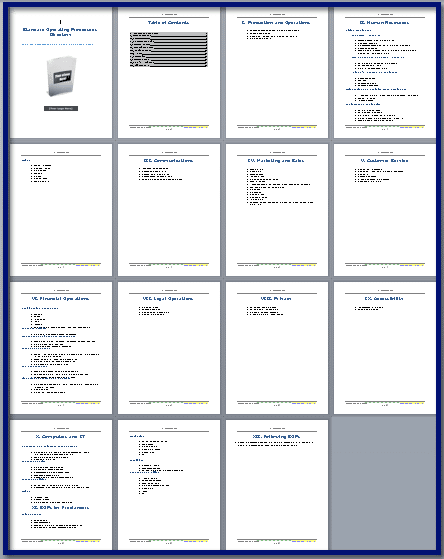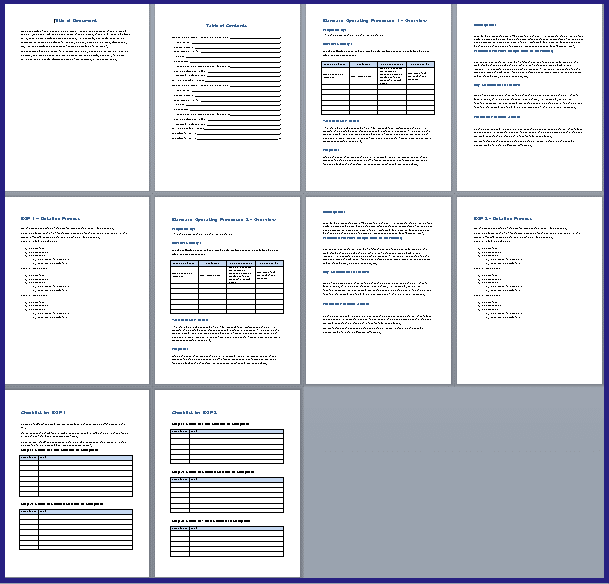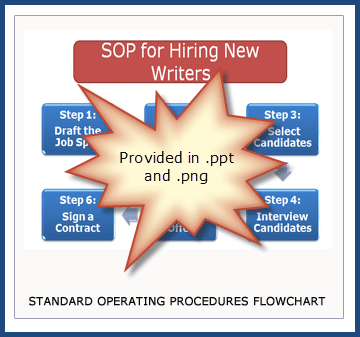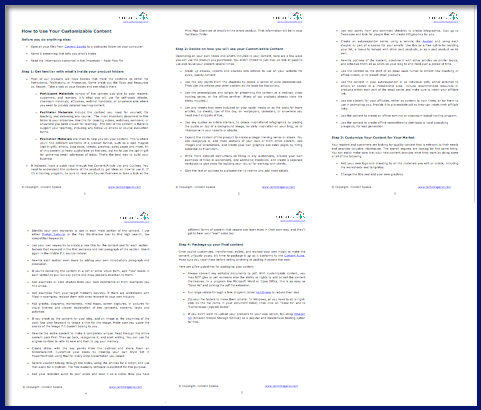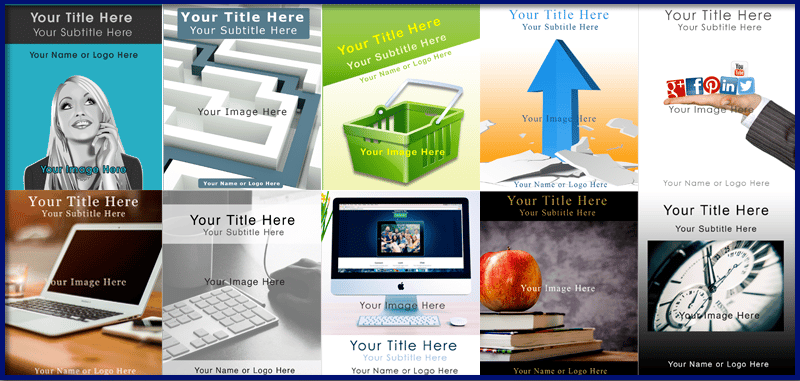 [bcbox_usingplr]
Use the report to build your list through squeeze page giveaways or as a printed report to hand to offline customers.
Share the visuals on social media or add to other content.
Use as content on your blog for educating your readers.
Use the content as part of an autoresponder series that promotes an ebook or course, either your own or as an affiliate.
Customize and sell your own ecourse and follow it up with additional coaching or more in-depth training on each topic
Use sections of the content for an autoresponder series that pre-sells the entire pack, all combined as a paid ebook or course.
Use the outlines to create slides and then record those as videos to add to the content, or to drive traffic to your site via video sharing sites.
Use the outlines to rewrite the content and distribute on guest blogs and directories to establish yourself as an expert and drive traffic back to your site or to your own or an affiliate offer.
Hold a webinar or teleseminar and use the content as a basis for creating your slides and script. Then follow up with paid coaching sessions that go into more detail about implementing what participants learned.
Add the content to your membership site to help people learn about this topic.
Combine the content with other content to create an even larger course or series of courses.
Use snippets of the content as tweets to fill up your social media schedule or as tips of the day.
Use the content and tools for yourself and your clients or to learn more about this topic.
[bcbox_excerpt]
Want to see samples? Here's a section from "What Are Standard Operating Procedures and Why Does Your Company Need Them?":
Standard operating procedures (SOPs) are written instructions that outline and standardize procedures within your company. SOPs are used in every industry in order to keep business practices in accordance with legal, financial, and industry regulations.

In more common language, SOPs are how-to's that cover every aspect of your business. For example, a manufacturing company will have step-by-step manuals for running its machines. Businesses have customer service guides that outline how to deal with customer complaints. Tech companies have troubleshooting guides for when their systems don't work. An SOP can be anything from a detailed written manual with diagrams to a simple picture that shows where a specific item goes in a warehouse.

Why Your Company Needs SOPs

SOPs are essential to any company, whether you're a small startup with a handful of employees or a giant corporation with many branches and departments. Here are the reasons SOPs are so important:

Maintaining Quality Standards
SOPs ensure that every employee is on the same page when it comes to production, marketing and sales, and customer service. This ensures a consistent standard of quality throughout your company. Tasks can be easily delegated to any employee.

Troubleshooting
When problems arise in your business's daily operation, SOPs provide you a roadmap for troubleshooting. Manuals describe how to diagnose and solve problems so that any employee can do it.

No Guesswork
When you have clearly spelled out procedures, this prevents your employees or yourself from making emotional or rash decisions. Problems and conflicts can be solved fairly with no guesswork.
The 411 on Standard Operating Procedures
Please read our Content Rules to see what you CAN and CAN NOT do with your content.