Spring Cleaning Retirement Sale
Your last chance to get your hands on some of our most popular content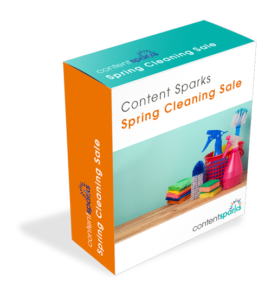 Our Spring Cleaning Sale is on!  This is your opportunity to get copies of some of our most popular programs before they're put to bed forever as we make space for new programs.
The sale covers a massive range of topics, from networking with LinkedIn to using automation in business to managing your reputation online
…and all 21 have been created at the excellent Content Sparks standard that you have come to expect from us.
These courses can all be customized for your target market. Simply put your name and brand on, and sell or share with your clients and prospects.
Whatever the goal for your content, we can almost guarantee you'll find something here that fits.
Decide what works for you…
You can purchase as many or as few as you want at the 50% off sale price, or…
Get all 21 of them together at an even bigger discount of 65% OFF!
Simply hit 'Add to Cart' alongside the products you need,
…or scroll down to choose to add them all to your cart at once at a massive discount.
What's Included in the Spring Cleaning Sale?

Whether or not your customers already have a Facebook Group, they probably don't know just how much they're missing out on.  You can teach them in How To Use Facebook Groups to Grow Your Business.
By helping your customers start and grow engaged Facebook Group communities, you'll build your reputation as someone who can really get results… you'll be winning their thanks and watching their businesses take off!
£27.00Add to cart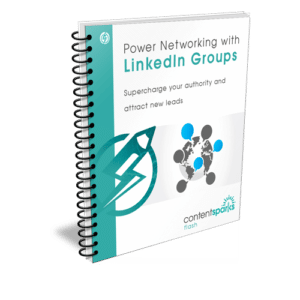 There are over 2 million Groups on LinkedIn and they are one of the easiest ways to tap into the power of this massive professional network to build relationships and expand your reputation.
However, most people don't know how to use LinkedIn Groups effectively. Many still just use LinkedIn as a place to post their career history and experience. What a waste! You can teach people the right way to use LinkedIn Groups.
£37.00Add to cart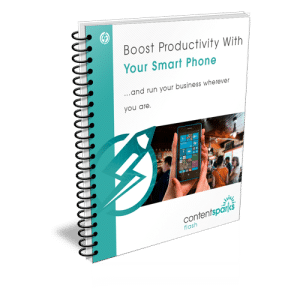 People are spending more and more time on their smart phones and mobile devices… and it's incredible how many things you can do on that little piece of technology!
However, your readers and customers might not know just how much their smart phones can improve their productivity – both personally and for business.
That's where our report comes in – Boost Productivity with Your Smart Phone.
£27.00 Add to cart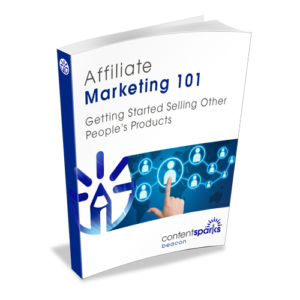 Our 'super-charged' Affiliate Marketing 101 training program is designed for people who are new to affiliate marketing. It gives an introduction to the basics of this popular form of passive income, along with tools and activities to help people get started earning money right away.
With course book, workbooks, tools, slides and graphics, you'll get everything you need to deliver and sell your own training on how to do affiliate marketing.
£67.00 Add to cart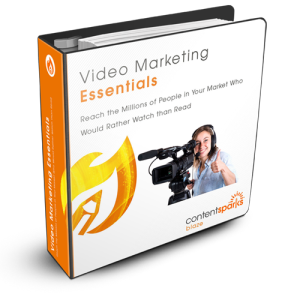 Video Marketing is one of the most highly effective strategies for building your brand and your reputation, as well as for achieving a variety of your business goals. It also happens to be one of the ones that many marketers hesitate to use, simply because they don't know the ins and outs of making and promoting videos on the web.
Our Video Marketing Essentials Program teaches video newbies the basics of creating and using video to grow and expand their business.
£77.00 Add to cart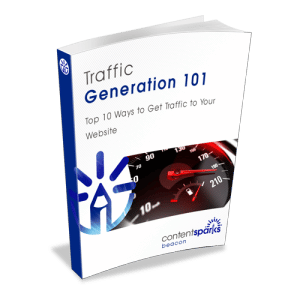 Traffic is the lifeblood of any business's online presence. But figuring out the best strategies is something many people struggle with. They need help figuring out which ones to apply, and then apply those strategies consistently.
In Traffic Generation 101, you'll get a report, slideshow and graphics that introduce the most common traffic strategies used to bring visitors to websites.
£47.00 Add to cart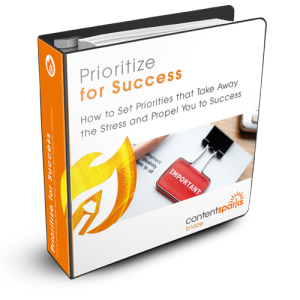 In Prioritize for Success, we've put together a customizable training course that walks through the most popular ways to set priorities that will propel you to success.
It's ready to sell and teach as-is, or you can customize it however you want. Add your own content, edit what's there, break it up, transform it to other media.
£97.00 Add to cart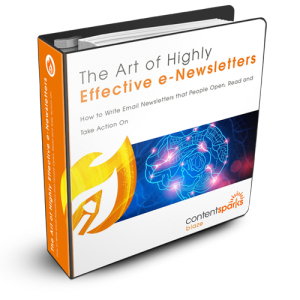 There's no doubt about it… Email marketing is alive and kicking!
That's why you hear people talking about list building all the time. There are courses everywhere you turn. But it's the content you send AFTER you get those precious emails that really builds your business. The emails you send are CRITICAL for building strong, lasting relationships with your readers.
In The Art of Highly Effective e-Newsletters, you'll teach your clients and prospects exactly how to write email newsletters that people will open, read, and take action on.
£97.00 Add to cart
No matter what business you're in, good communication is absolutely key to success. And "verbal" communication skills are some of the hardest to master.
All these skills are required for today's entrepreneur, no matter what business you're in. And people are looking for YOUR help to master these basic communication skills. Our training program has all the content, tools and resources you need to make that happen for a variety of situations where verbal communication skills are critical.
£147.00Add to cart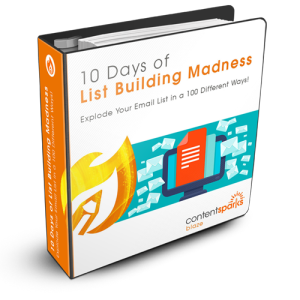 You probably already know that no matter what business you're in, you need to have an email list. Your list is your lifeline of communication with both your customers AND prospects. And EVERY savvy, successful marketer focuses on building a list from Day 1 (or even earlier).
With 10 Days of List Building Madness, you can help people build the game-changing asset they need most. And to top it off, the program is designed in a way that makes it easy to deliver as an email course if you want to.
£97.00Add to cart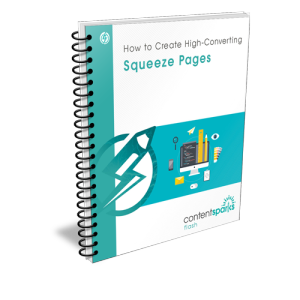 A concise report that introduces the novice online marketer to Email Opt-In Pages. From why you need a squeeze page to the key elements each squeeze page must include, this report will give newbies a fast introduction to one of the most important methods of building an email list.
The Workbook included in the package will help people apply the concepts and tips in the report. It's a great takeaway or opt-in gift all its own too!
£17.00 Add to cart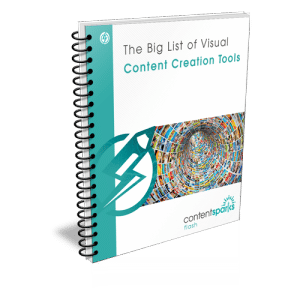 Visual Content Creation Tools & Tips is the ultimate collection of sources, tools and tips for creating stunning visual content for your all your marketing and content needs.
The different reports that are included are perfect for giveaways for building your list, extra resources for clients, paid products, and more.
£27.00 Add to cart
Our Visual Content Marketing Report is a guide to creating visuals that will engage your readers and customers, growing your business to new heights. It includes an action plan, a beautiful infographic, as well as a list of 55 different visual content creation tools.
Visual content is the hottest and most powerful tool in a content marketers arsenal, and knowing how to use it effectively and create visuals quickly is no longer an option – it's a requirement.
£37.00 Add to cart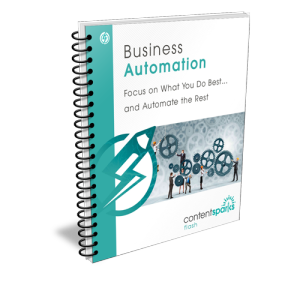 Business Automation includes the Report itself, a big list of Business Automation Tools, and an Business Automation Action Plan.
The Business Automation Report covers the importance of automating as many parts of your business as possible, while covering each of the major elements that can be easily automated. The List of Business Automation Tools provides an overview of some popular tools available for automating a variety of functions in your business.
£37.00 Add to cart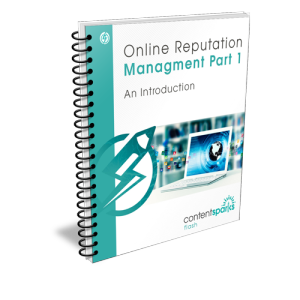 How to manage your online reputation is a hot topic today and will remain one for years to come.
In the world of the internet, one false move can ruin an image. At the same time, it's a great vehicle for building a brand. Use this report to help your readers and customers protect and build their reputation on the web, or just use them to learn how to do it for yourself.
£17.00 Add to cart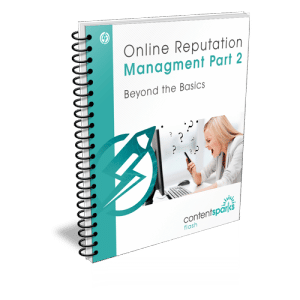 This second report in the series of Online Reputation Management contains 8 chapters plus a list of 10 online reputation management tools, 2 infographics, article outlines for rewriting and customizing your content, and tips for using your content.
£17.00 Add to cart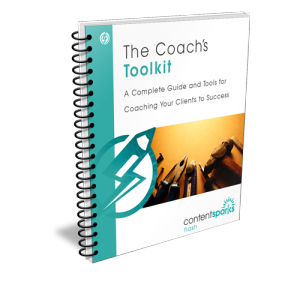 The Coach's  Toolkit provides all the tools that coaches need to work effectively with clients to help them achieve their goals.
Both business and life coaches will benefit from using these tools at each stage of the coaching process – Preparing for coaching sessions, Analyzing goals, obstacles and issues, Coaching the client to success, and motivating them to Take Action.
£47.00 Add to cart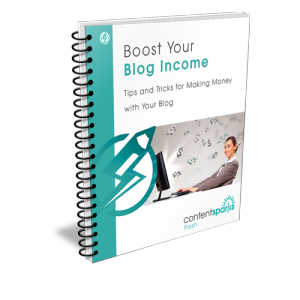 Blogging may need to come from the heart, but most people want to earn something from the time they put in also. Our "Boost Your Blog Income" report gives 10 different ideas to help your readers and customers earn more from their blogs, along with tweets to keep their social networks topped up with blogging tips.
In addition, we now have a couple high quality infographics that are perfect for sharing and promoting your blogging expertise.
£24.00 Add to cart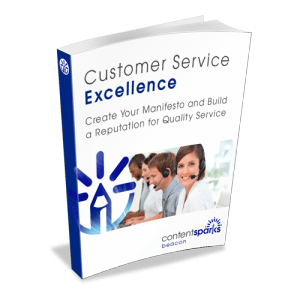 By the end of this 10-part, ready-to-go training program, your readers will have completed their own Customer Service Manifesto outlining the guidelines and principles for serving their own customers.
Providing the best service to customers is one of the easiest ways to stand head and shoulders above your competition. Help your readers and customers achieve this goal by providing them with the training, tools, and guidance they need.
£57.00 Add to cart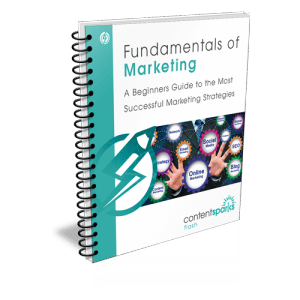 The Fundamentals of Marketing is designed for people who are new to business and marketing. It covers the basic concepts of marketing, along with an overview of each of the major marketing methods used today.
There are so many people who want to start their own business, but who have limited experience in running or promoting a product or service. This report is an ideal resource for those eager entrepreneurs.
£17.00 Add to cart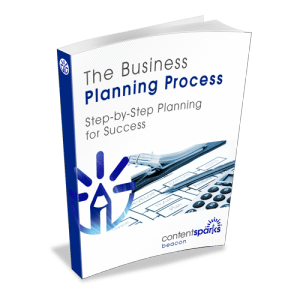 Large and small, online and offline, business owners who really want to be successful create a business plan each year. Some even do it monthly.
With our 11-module course on The Business Planning Process, you'll be able to walk your participants through a detailed, step-by-step process for writing their business plan. We break everything down and there are worksheets, graphics, and tools to help ensure your own success in delivering this course.
£57.00 Add to cart
Want to Get All 21 Products and Save Even More?
Get the Complete Spring Cleaning Sale Bundle for
65% Off
(Includes all 21 products)
£1,074.00 Add to cart
Here are just some of the ways you can use content from the Spring Cleaning Sale:
Use a section of the content as a free giveaway to get more email subscribers on your list
Use the slides and speaking notes to run a webinar or series of webinars. Then follow up with paid coaching or consulting sessions
Customize and sell your own ecourse and follow it up with additional coaching or more in-depth training on each sub-topic.
Use sections of the content for an autoresponder series that pre-sells the entire course, all combined as a paid ebook, webinar, or live workshop.
Use the slides and speaker notes to create a video series for your clients, with the worksheets as downloads to accompany each video.
Add the content to your paid membership site as a valuable learning resource
Share the graphics, infographics, and tweets on social media to promote the course (paid or as a lead magnet), or just to drive traffic to your site
Combine this course with other courses at Content Sparks to create a longer educational series or curriculum
Contents are delivered as .doc, ppt and .xls. Images are .jpg, .pptx. eCovers are .png & .psd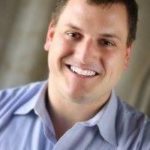 "I don't have to worry about the quality level with Content Sparks, I just have to tweak it to my voice. It's the equivalent of hundreds or thousands of dollars of time saved. Plus,
it makes me a valuable resource to my clients–I look like a superstar!
"–Peter Vogopoulos
Your Investment
As you can see, Content Sparks products pack in a lot of value.
That's because as sales and marketing specialists, we develop top-notch material for you.
So you don't have to spend months to research the topic, narrow down the key points, outline a logical flow, design learning activities, write all the content, develop worksheets and checklists, create the slideshow, design graphics, edit and proofread everything, and make it look professional.
And you don't have to spend thousands of dollars to hire a team to do all of that for you.
Instead, you can easily and quickly create your own product…
With help from a company with a long track record of success…
You can earn more money, work fewer hours, and become the authority in your market.
All for significantly less than trying to do the same thing on your own.
The Complete Spring Cleaning Sale Bundle
Only:
£1,074.00 Add to cart
---
..
Never used done-for-you content products before?
New to Content Sparks?
Here's How Done-For-You Products From Content Sparks Will Boost Your Revenue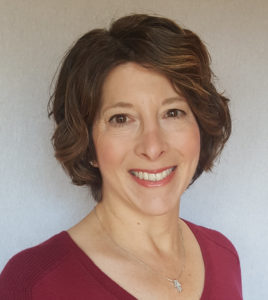 Hi, I'm Sharyn Sheldon, founder of Content Sparks.
After starting my very first business, I found myself stuck…
I knew that creating my own sales and marketing products would take my business to the next level…
However, I didn't have the time to create all of the content myself, and I didn't have the budget to hire a team to help me.
Then I discovered customizable content.
In month one, I saved $2,000 of my time and EARNED several hundred dollars in commissions.
Still, I noticed that the customizable content I was buying wasn't written by sales and marketing experts…and it definitely was not all up to my standards.
That's why I created Content Sparks, to provide high-quality, customizable sales and marketing products.
Today our team has created business content for Fortune 50 companies and small businesses for over 20 years…content that gets results.
Just imagine this scenario:
You have high-quality, customizable content in just minutes…
You share or sell the content for a fraction of the cost of starting from scratch…
You have more authority in your market, and sales go up
In fact, here's what business owners just like you have to say about Content Sparks: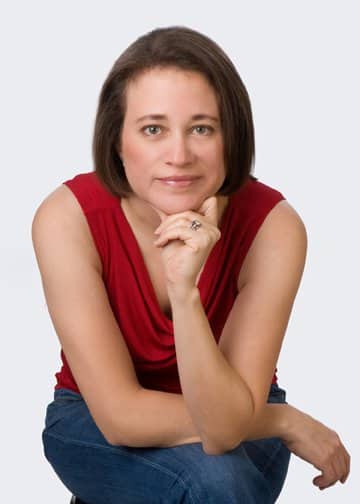 "I used Content Sparks products to create a lead magnet for $37 intro coaching calls. With one solo ad,
I got 123 emails and 65 phone numbers of prospects
. Now it's up to me to call them!–VaNessa Duplessie
It would have taken me at least 30 days, probably more, to do this on my own…[instead] it took about two weeks. So, according to my math, it saved me about $6,400 in time."–Poppie Kouremetis
Again, this is Sharyn Sheldon, and thanks for reading.
I hope you enjoy teaching the programs from Content Sparks, and I'm so excited to see what it's going to do for your business and for your customers!

Sharyn Sheldon
Founder, Content Sparks
P.S. Remember…
Our content is the highest quality you'll find…
There's PROOF that Content Sparks products work….
And since it's EASIER to do this than to do it all yourself, why not give it a shot?
The Complete Spring Cleaning Sale Bundle
Only:
£1,074.00 Add to cart
Still not sure? Here are a few Frequently Asked Questions:
What does my license allow me to do with my Content Sparks content?
Your license gives you the rights to edit or cut up the content into sections, combine it with other content, or transform it to other media formats (such as audio, video, graphics, etc).
You can then share or sell the content with paid customers or prospects who have given you contact details.
The exception is the content meant for promotion, such as tweets, blog posts, and graphics. You can publish those freely anywhere on the web to drive traffic to your site and offers.
What am I NOT allowed to do with my Content Sparks content?
You are not allowed to sell or give away a license  or the editable files to anyone else. That means you can NOT sell or share the Private Label Rights (PLR), Resell Rights, or Master Resell Rights to anyone.
Also, you are not allowed to publish the content freely on the web where anyone can read or download it, including free membership sites or forums. The exception is promotional materials, as mentioned above. This protects the value of your content.
Do I have to rewrite the content?
You have the option to rewrite it if you choose, but it is not necessary. It is recommended that web-based content is rewritten so that it will rank higher in search engines. Adding value to existing content is also important, such as additional images, examples, stories, or lists of resources. By adding your own personal examples and experience, you'll boost your reputation and credibility exponentially.
What should I charge for the content once I've made it into a product?
Pricing your content is always a challenge and it depends on your own market. Some people charge $97 for a webinar series. Others add it to a $27/month paid membership program each month. And some have charged as much as $997 for a full training program with coaching added.
Take a look at what competitors and similar businesses are charging in your industry. Then find your own middle ground based on how you want to position yourself.
We recommend that you never charge less than $17 and charge more if you're adding live or video elements. Charge even more if you're adding coaching.
If I want to set up a sales funnel, how do I get started?
We have a number of tutorials and videos in our blog, as well as a list of our favorite resources we use in our own business.
Start by watching these tutorials:
==> How to Set Up a Sales Funnel with Done for You Content
==> How to Quickly Customize Your Content
And get ideas for resources to use here:
==> Resources I Use in My Business
How can I get help if I need it?
You can always contact our support desk here:
You should expect an answer within 24 hours, except on weekends.