Getting Started with Skype is a report that has everything you need to teach people how to get set up and using Skype in no time. There's even a whole section of Advanced Tips that you may not have known about! Skype provides an ideal solution for entrepreneurs, small businesses, and large businesses to communicate with each other all over the world.  Help your customers learn to become "Power" Skype users today!
The Getting Started with Skype Report contains the following:
[bcbox_report]
Introduction: What is Skype?
Sign up for and Install Skype
Changing Your Status
Adding Contacts
Messaging Contacts
Making Video Calls
Calling Phones
Adding Credit
Calling Multiple People
Sending Files
Sharing Screens
Advanced Tips and Tricks
Bonus Tip 1: Connect to Facebook
Bonus Tip 2: Use Skype on Mobile
Bonus Tip 3: Create Skype Groups
[bcbox_report]
Getting Started with Skype …Step-by-Step (The above chapters in a 35-page report format)
Screenshots (The 61 screenshot images from the report)
Cheatsheet – (3-page reference sheet to access Skype features quickly)
Advanced Skype Tips for Power Users (18 slides with speaker notes, ready to present or record)
Editable eCover Templates (10 Designs in 2D psd, ready to convert to your own branded eCovers)
Instructions for using your new content
 Getting Started with Skype
  Take a look at the what's included in your report package: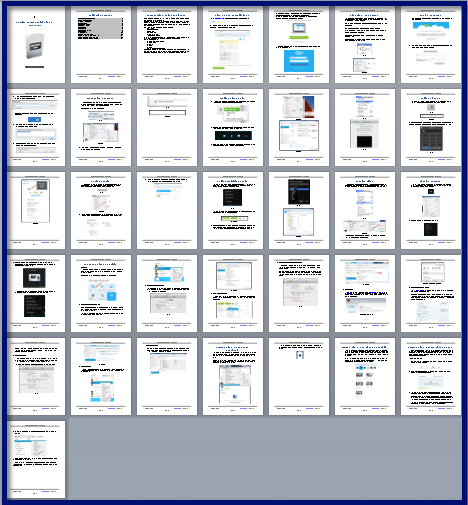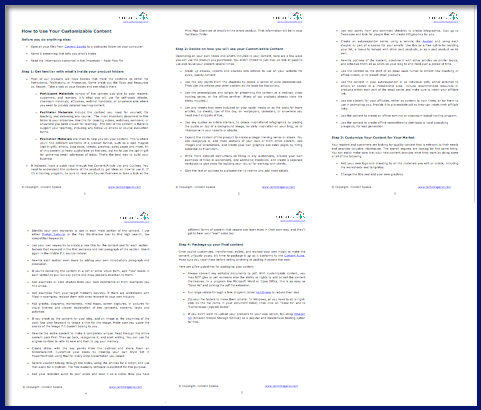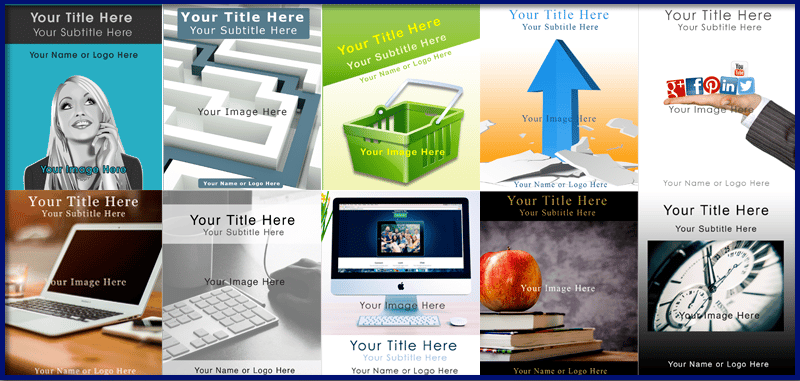 Getting Started with Skype
[bcbox_usingplr]
Other suggested uses for your Getting Started with Skype Report:
Use the report out-of-the-box as a free giveaway to build your list or build your relationship with your list. Just change the website name and any links in the report to your own.
Use as content on your blog for educating your readers.
Use the content as part of an autoresponder series that promotes an ebook or course, either your own or as an affiliate.
Create and sell your own ecourse, using any tools, checklists or worksheets to help readers put what they learn into action.
Use sections of the content for an autoresponder series that pre-sells the entire pack, all combined as a paid ebook or course.
Use any outlines included to rewrite the content and distribute on guest blogs and directories to establish yourself as an expert and drive traffic back to your site or to your own or an affiliate offer.
Hold a webinar or teleseminar and use the content as a basis for creating your slides and script. Then follow up with paid coaching sessions that go into more detail about implementing what participants learned.
Use the content as the foundation for video tutorials and screencasts
Use any slides included to create videos and slideshows for promotion and generating traffic from video and slide sharing sites.
Add the content to your membership site.
Use any quotes or quote images included for social media, to start off emails and articles, or even on a calendar.
Use the content and tools for yourself to learn more about this topic.
[bcbox_excerpt]
Want to see samples from this report? Here's one tip from the Advanced Tips and Tricks section:
Receive and Personalize Voicemail

To personalize a voicemail message, go to (Mac) Preferences > Calls > and Enable Voice Messaging, OR (Windows) Tools > Options > Calls > Voice Messages.

If you don't already have voice messaging enabled on your account, you can do that by going to your main account page online for Skype and then clicking on the 'Voice Messages' icon in the Manage Features section.
---
Please read our Content Rules to see what you CAN and CAN NOT do with your content.