No matter what business your customers are in, they need to be able to connect with their prospects and customers on an emotional level.
It's the only way to build a lasting relationship that leads to loyal, long-term customers.
But most people don't know where to start when it comes to establishing that connection, let alone how to continue connecting throughout the buying process.
With The Psychology of Marketing, you'll be able to teach your customers how to use the basic principles of psychology to connect with their market and provide them with the type of information they need…
…..at each stage of their decision making process.
You'll take your learners step-by-step through the basics of psychology so they can understand how their prospects and customers are thinking….and how they can respond effectively.
You'll get all the materials you need to deliver a webinar, video series, self-study course, or any other content on how to use psychology in marketing – in an ETHICAL way.
Here's an overview of what you'll get in The Psychology of Marketing:
[bcbox_course]
Introduction
Introduction to Basic Psychology
Why Psychology is Important for Marketers to Understand
The Customer's Decision-Making Process
Key Principles of Psychology for Marketing
How to Select the Right Tactics for Your Market
Conclusion and Next Steps
[bcbox_participant]
The Psychology of Marketing Course Book (7281 words, 38 pages)
Graphics used in the course book – in both .pptx and .png
Course Workbook (worksheets for completing the learning activities – 16 pages)
Course Summary Checklist
Key Principles and Tactics Cheat Sheet
Infographic – Psychology in Marketing Top 10 Best Practices
Infographic – Psychology in Marketing Top 10 Mistakes to Avoid
[bcbox_facilitator]
Slideshow – 87 slides – For classroom, webinar or video
Speaker Notes – Script and instructions in Notes section of slides
Research Sources
Top 5 Ways to Deliver Your Training
Instructions for using your new content
[bcbox_promotion]
Tweets to use for promotion – tips on Psychology in Marketing
Editable eCover Templates (10 Designs in 2D psd, ready to convert to your own branded eCovers)
Want a peek inside?
Press PLAY to take a look at exactly what you'll be downloading when you purchase The Psychology of Marketing…
Take a look at some screenshots of what you'll get: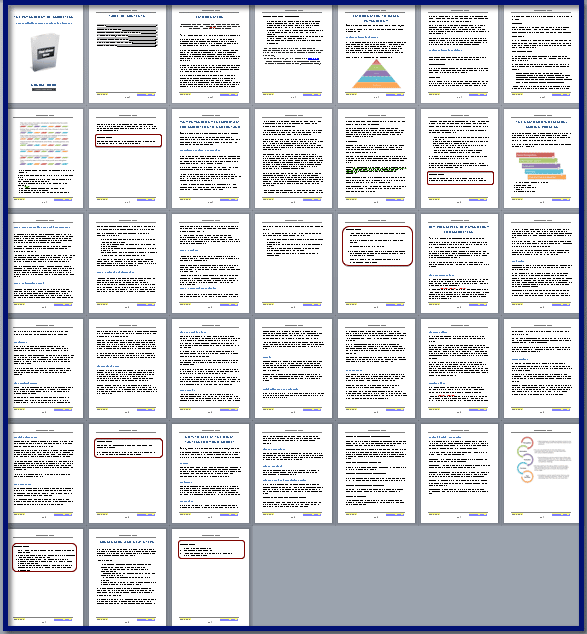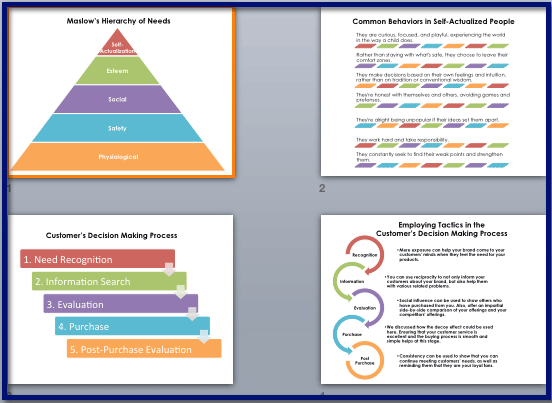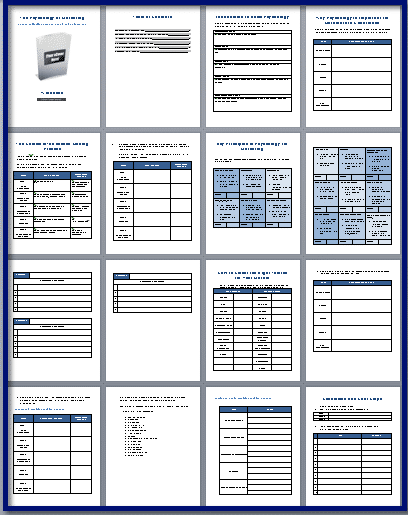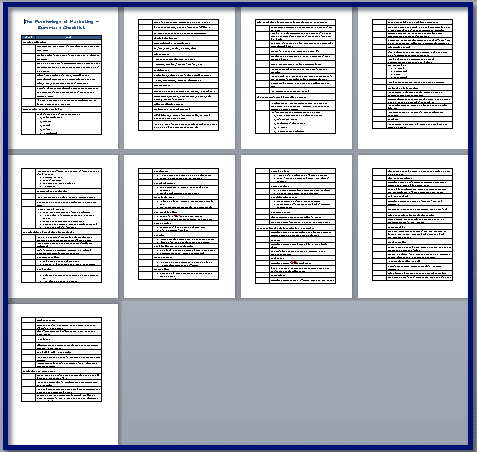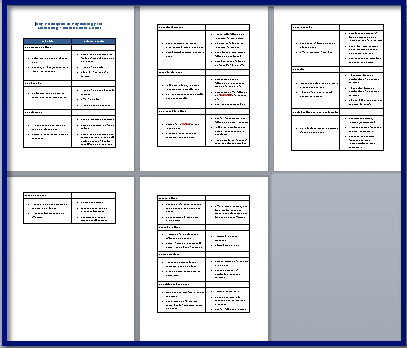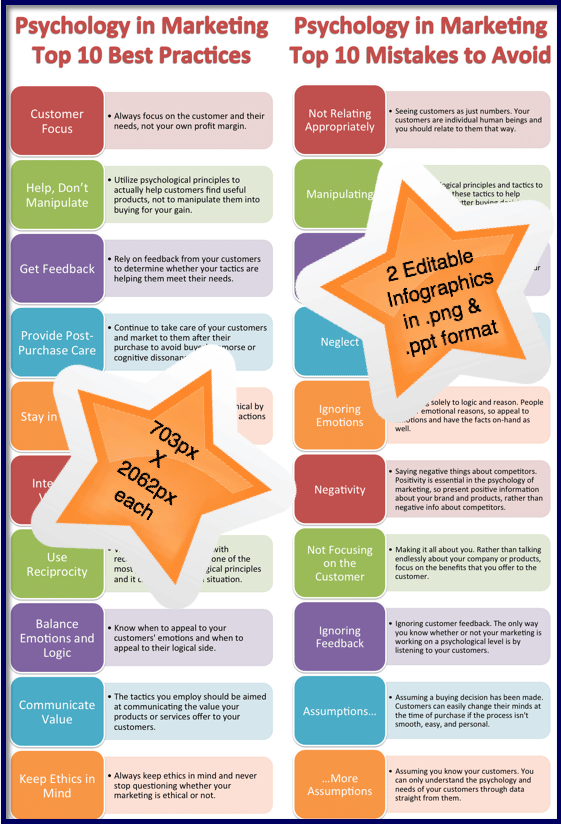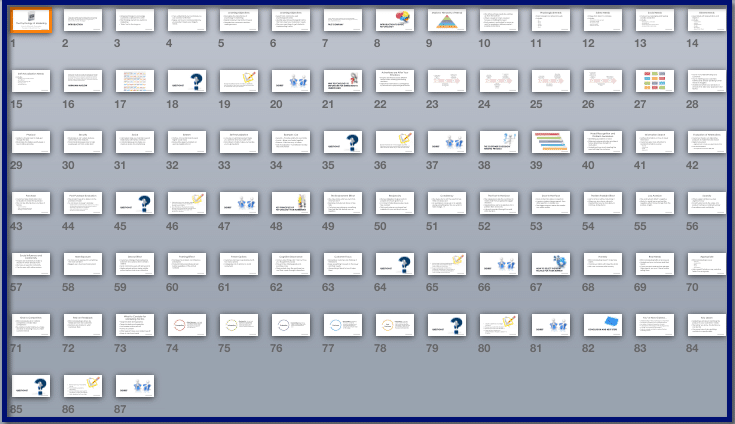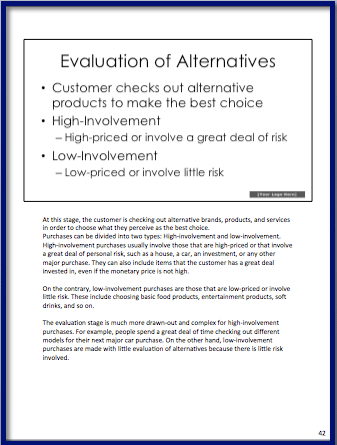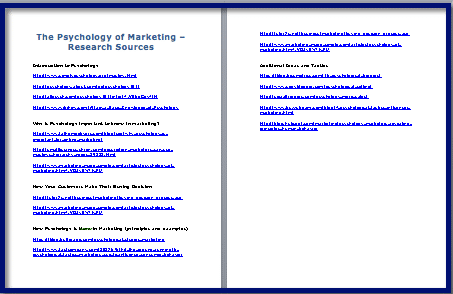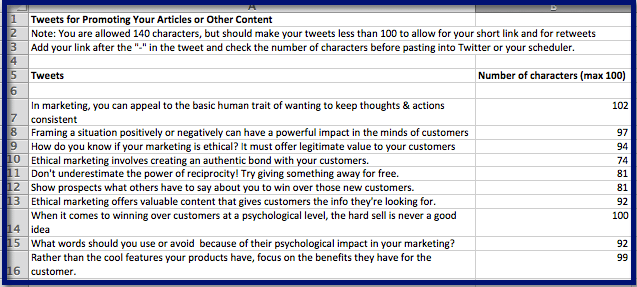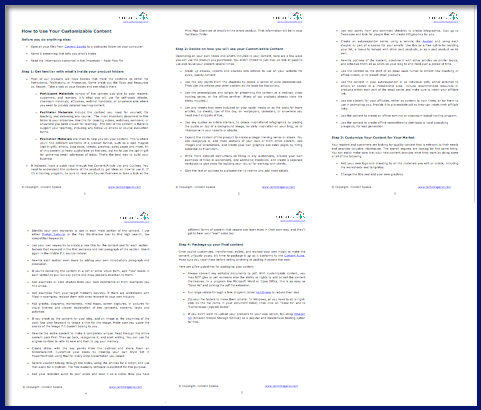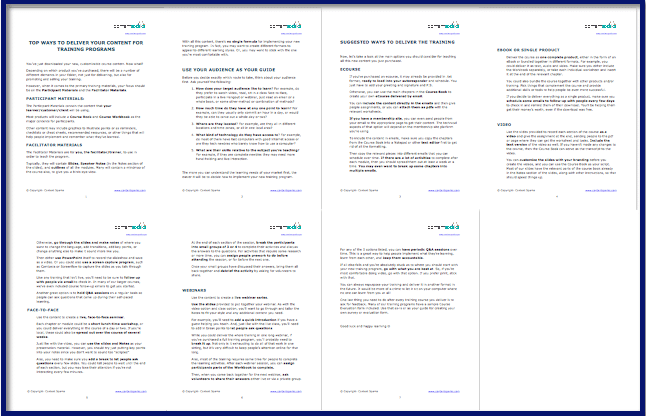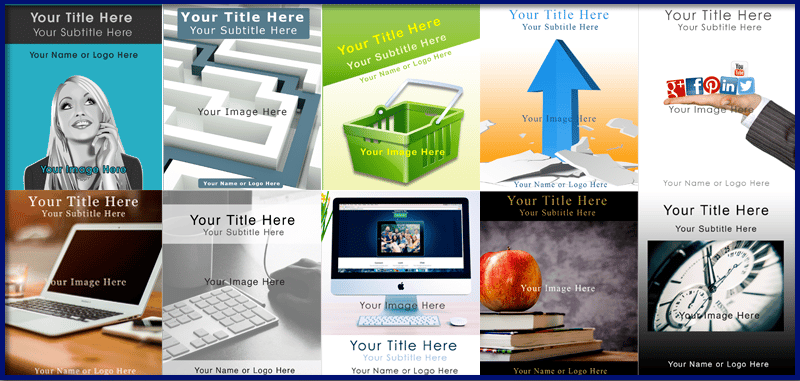 Contents are delivered as .doc, ppt and .xls. Images are .png, .pptx. eCovers are .png & .psd
[bcbox_usingplr]
Ideas for Using Your Content:
Use the summary checklist to build your list through squeeze page giveaways or as a printed cheat sheet to hand to offline customers.
Use part of the content in an autoresponder series that promotes an ebook or course, either your own or as an affiliate.
Customize and sell your own ecourse and follow it up with additional coaching or more in-depth training on each topic
Use sections of the content for an autoresponder series that pre-sells the entire pack, all combined as a paid ebook or course.
Hold a webinar, Hangout, or teleseminar and use the slides and speaker notes for your visuals and script. Then follow up with paid coaching sessions that go into more detail about implementing what participants learned.
Use the slides and speaker notes to create a video series for your customers, with the worksheets as downloads to accompany each video.
Add the content to your paid membership site in any format.
Combine the content with other content to create an even larger course or series of courses.
Use snippets of the content as tweets to fill up your social media schedule or as tips of the day.
Use the content and tools for yourself and your clients or to learn more about this topic.
[bcbox_excerpt]
Want to see samples? Here's a section from "Why Psychology is Important for Marketers to Understand":
It's important for marketers to study basic psychology because most buying decisions are motivated by the needs of Maslow's hierarchy, which are psychological. People are rarely motivated to buy because of the basic needs of survival, such as hunger or the need for sleep, but most often because of the psychological needs of the upper four levels.

Advertisers Are After Your Emotions

People are influenced by a number of different factors when making purchasing decisions. Of course, they're influenced by information and objective facts. But this objective information is often outweighed by emotional or psychological factors. Entire books have even been written about this.

Marketers and advertisers, who have put in a great deal of time and effort in studying buying behavior, have identified these emotional triggers.
Please read our Content Rules to see what you CAN and CAN NOT do with your content.