Did you know that over 80% of internet users own smart phones?
Even more significant is the fact that more and more consumers are…
…using their mobile devices to research products and make purchases online.
And yet, there are still so many businesses who have websites that are frustrating to view and use on a mobile device!
Those businesses are losing out on sales and leads, and the situation will only get worse for them as the mobile trend continues.
So, how do you make a website "mobile-friendly"?
In this report, we cover:
The criteria for a mobile-friendly site
How businesses can see if they pass the test
The steps they need to take to make their website mobile-friendly
And here's where the great, time-saving part comes in for you….
You can grab a license to:
Rebrand,
Customize, and
Sell this report (and all its extra goodies)
You'll be helping your own readers and customers take advantage of the mobile revolution.
They'll be able to keep both Google and their own customers happy,
….and they'll have YOU to thank for it!
Here's an overview of what you'll get in How to Make Your Website Mobile Friendly:
[bcbox_report]
Introduction: The Mobilegeddon is at Hand
Is My Website Mobile-Friendly?
My Website isn't Mobile-Friendly – Now What?
Your Options for Creating a Mobile-Friendly Business Website
Hiring Someone to Fix Your Site
Conclusion and Next Steps
[bcbox_tools]
How to Create a Mobile-Friendly Website for Your Business – Report (4741 words, 24 pages)
Workbook (To use alongside the activities outlined in the report. 7 pages)
Graphics and Screenshots (All images used in the report – 10 images)
Checklist for a Mobile-Friendly Site
Infographic (9 Steps to Make Your Site Mobile-Friendly)
Resources List (for expanding your own knowledge)
Tweets (Tips to share on social media)
Editable eCover Templates (10 Designs in 2D psd, ready to convert to your own branded eCovers)
Instructions for using your new content
How to Make Your Website Mobile-Friendly
£27.00Add to cart
Take a peek at what's included in the course: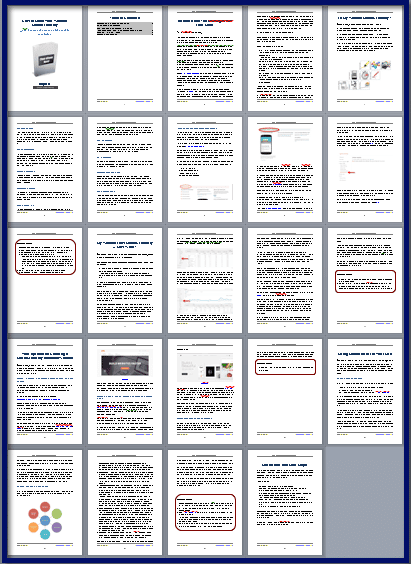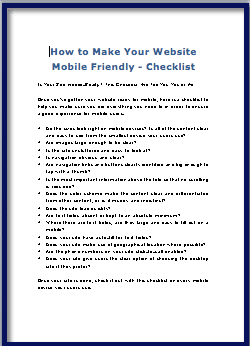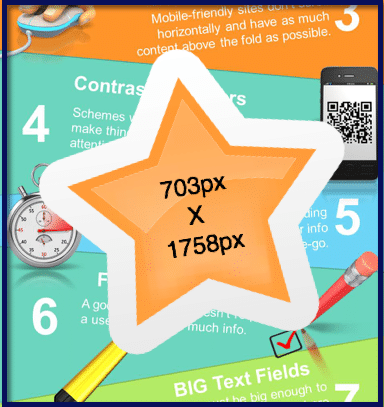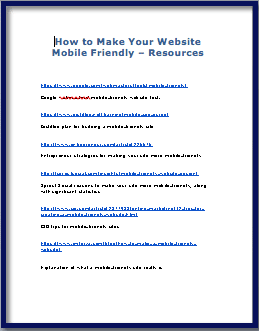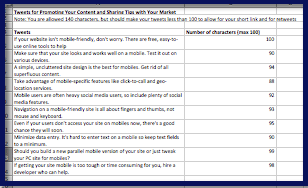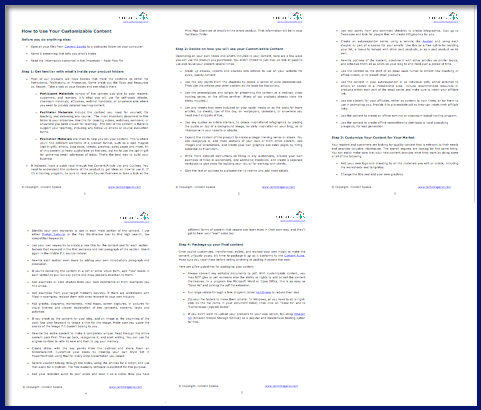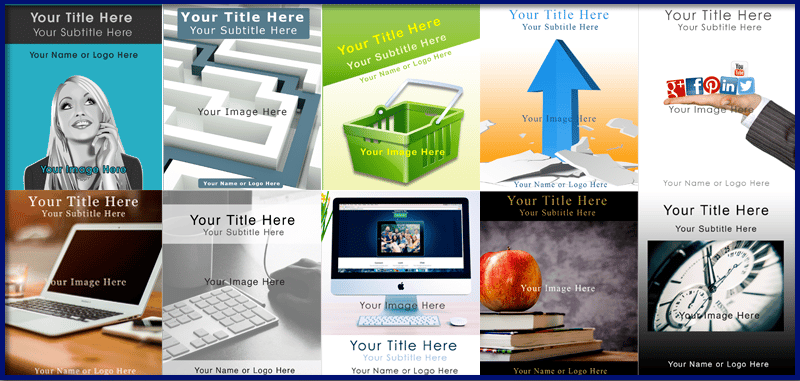 Content of the course are delivered as .doc. eCovers are delivered as .png and .psd
[bcbox_usingplr]
Other suggested uses for your Content:
Use as a free giveaway to build your list or build your relationship with your list.
Break up, edit, and use as content on your blog for educating your readers.
Use the content as part of an autoresponder series that promotes an ebook or course, either your own or as an affiliate.
Create and sell your own ecourse, using any tools, checklists or worksheets to help readers put what they learn into action.
Use sections of the content for an autoresponder series that pre-sells the entire report, all combined as a paid ebook or course.
Use the checklist to create slides and then record those as videos you can use to drive traffic to your site via video sharing sites.
Use the checklist to rewrite the content and distribute on guest blogs and directories to establish yourself as an expert and drive traffic back to your site or to your own or an affiliate offer.
Hold a webinar or teleseminar and use the content as a basis for creating your slides and script. Then follow up with paid coaching or consulting sessions that go into more detail about implementing what participants learned.
Add the content to your paid membership site as an additional resource.
Use any graphics, infographics or tweets to share on social media and either promote the rest of the course (paid or as a lead magnet) or just drive traffic to your site.
Use the content and tools for yourself to learn more about this topic.
[bcbox_excerpt] Want to see samples from this course?  Here's an excerpt from one section on "Your Options for Creating a Mobile-Friendly Business Website":
In this module, we'll look at the three options available for making your website mobile-friendly. You'll read and evaluate these three methods and then choose which is most appropriate for your business. By the end, you'll know what you need to do.

Option 1: Create a Separate Mobile Version of Your Website

Many websites aren't altered at all for mobile-friendliness but instead have a parallel mobile version. When a mobile user visits the website, it automatically detects that the user is on a mobile and redirects to the mobile site.

The URL for your mobile site would be something like http://www.yoursite.com/mobile or http://m.yoursite.com.

This site would have the same branding and basic content, but the navigation and layout would be changed in such a way that it would function well on a mobile device.
How to Make Your Website Mobile-Friendly
£27.00Add to cart
Please read our Content Rules to see what you CAN and CAN NOT do with your content.