As a coach, consultant or educator, you can make a HUGE impact on people's email marketing success just by guiding them through the steps for engaging their subscribers.
…steps that build the type of email list that leads to CONTINUOUS business growth.
You can work with each person one-on-one and make a difference.
But, you can only help a limited number of people that way.
Instead, we've created a Ready-to-Go training program you can use with hundreds, or even thousands, of customers with ease.
Everything is fully customizable and editable.  All you have to do is edit it to fit your market's need and add your own brand and voice.
Here's what you'll get in How to Build a List of Loyal Subscribers:
[bcbox_course]
Introduction

What is an Email List and Why is it So Important?
The Keys to Using an Autoresponder Effectively
Getting People to Sign Up
The Importance of a Good Introduction
Providing Valuable Information to Your List
What Your Subscribers Want
How to Keep Your Subscribers Tuned In
Engage With Readers
Reaching Your Subscribers Outside of Your List
Passive and Active Income from Your Email Marketing
Conclusion and Your Action Plan
[bcbox_participant]
Email Marketing Essentials – Course Book (8121 words, 47 pages)
Email Marketing Essentials – Course Workbook (for taking notes and completing assignments, 17 Pages)
Action Plan Checklist – (Complete 7-page Action Plan Checklist)
Infographic – (12 Ways to Provide Valuable Email Content)
Graphics – (Set of graphics to reinforce and remind participants of concepts from the course)
Slides Handout – (A handout for participants to make notes on the slideshow)
[bcbox_facilitator]
Slideshow – (116 slides for presenting and/or recording video based on the course book)
Speaker Notes – (script notes on each slide)
Facilitator Guide – (All slides and speaker notes, along with additional overview, guidelines, tips and resources for delivering the course)
Course Follow-Up Emails – (5 Emails to follow up with your course participants)
Research Sources – (A list of research sources for learning more)
Instructions for Using Your New Content
Evaluation Form – (A form to give your participants to evaluate the course and get feedback)
Mind Map Overview – (A bird's eye view of the entire course in mind map form)
Top Ways to Deliver Training Programs
[bcbox_promotion]
Blog Posts – (5 Articles on different topics related to Email Marketing)
Tweets – (Tips about Email Marketing in less than 140 characters)
Opt-In Report – (How to Craft Your Eye-Catching Subject Line – 12 page report and subject line swipe file)
Opt-in Follow-Up Emails – (5 Follow-Up Emails to build a relationship with your prospects after giving away the opt-in report)
Opt-In Page – (A pre-constructed html landing page for the opt-in report)
Infographic – (7 Elements of an Open-Worthy Email Subject Line)
Sales Page – (A pre-constructed and editable sales page for the course)
Promotional Slideshow – (Email Marketing – Essential Statistics)
Promotional Video – (Short video you can use to promote the course)
Editable eCover Templates (10 Designs in 2D psd, ready to convert to your own branded eCovers)
How to Build a List of Loyal Subscribers
£147.00Add to cart
Screenshot previews of all your course components:
Participant Materials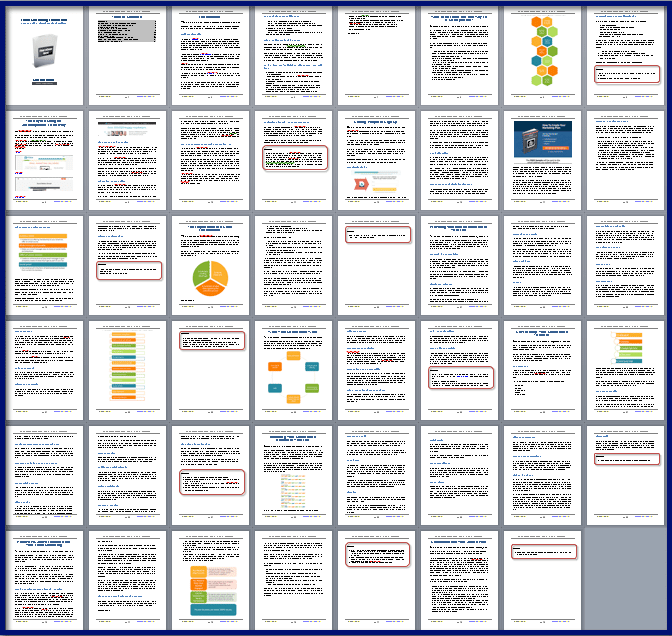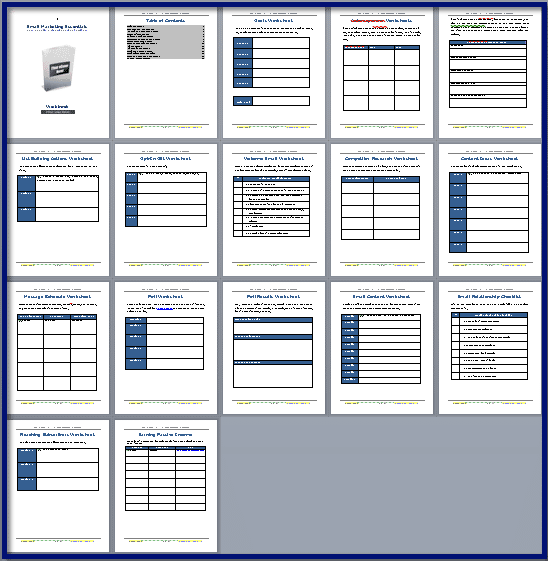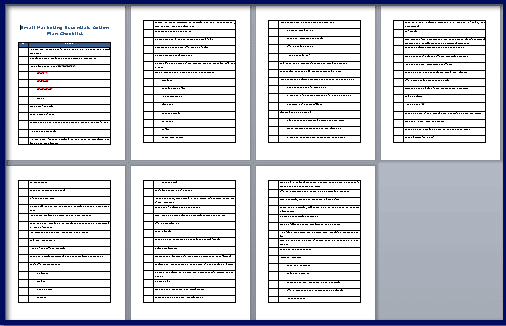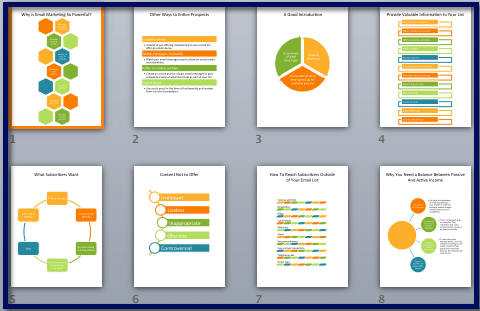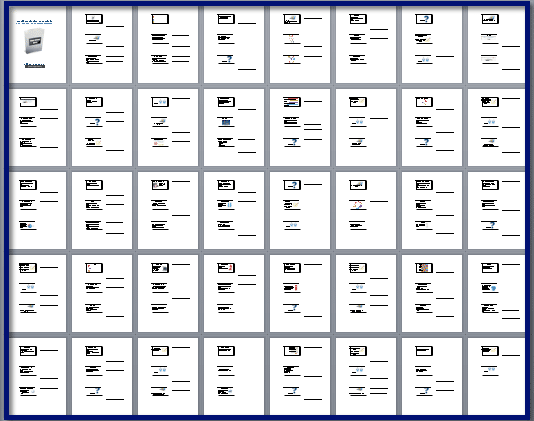 Facilitator Materials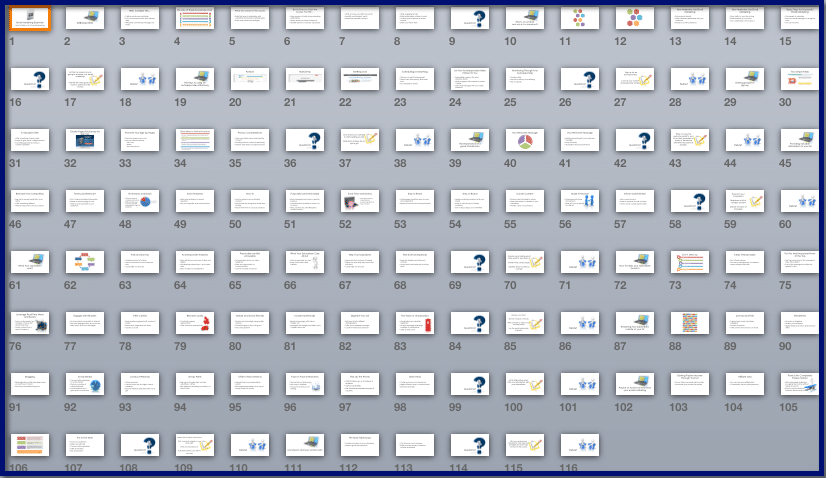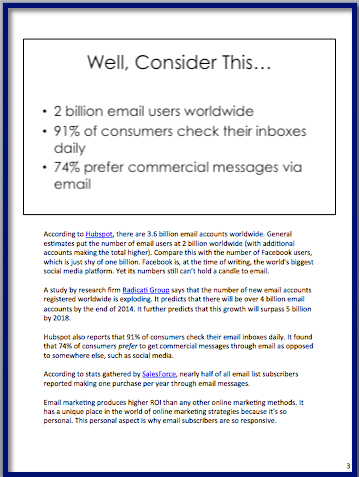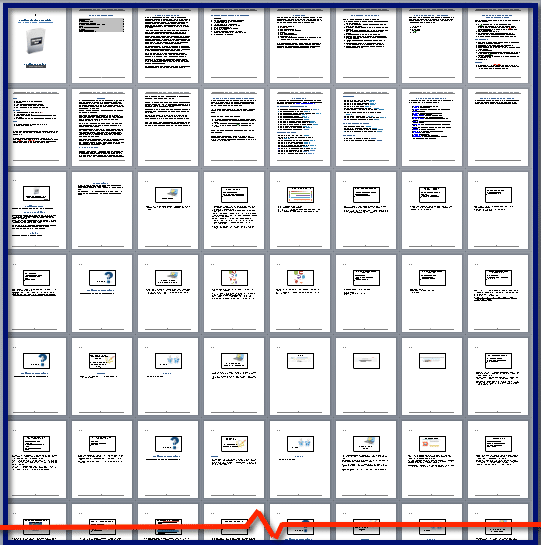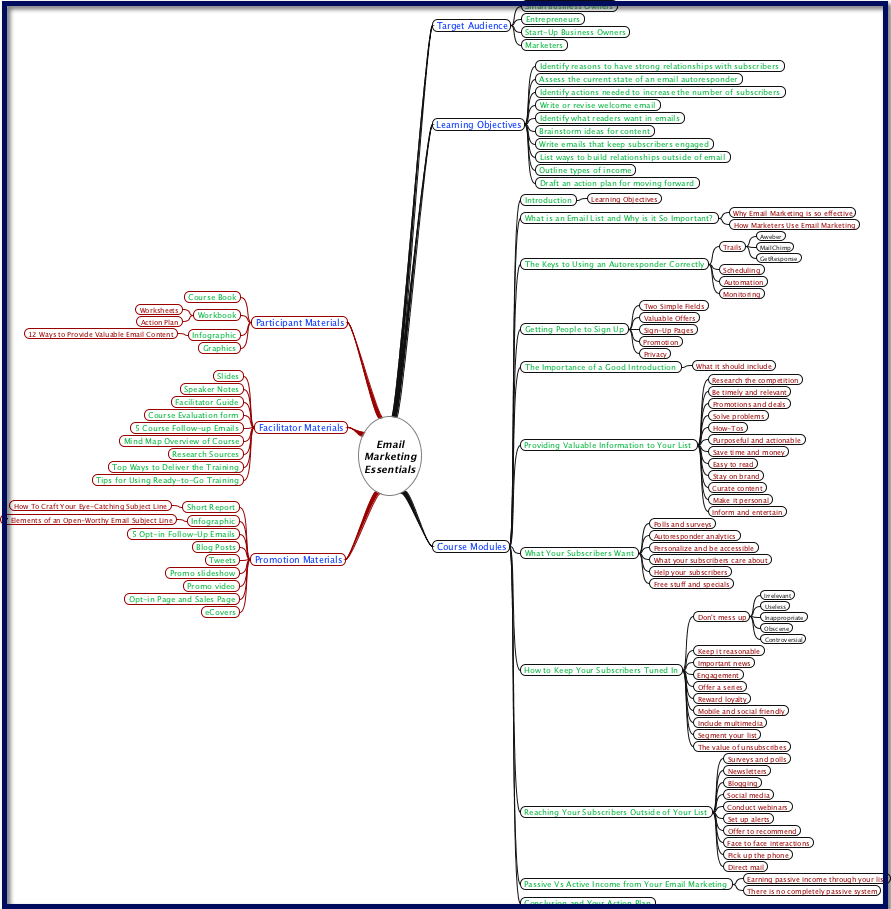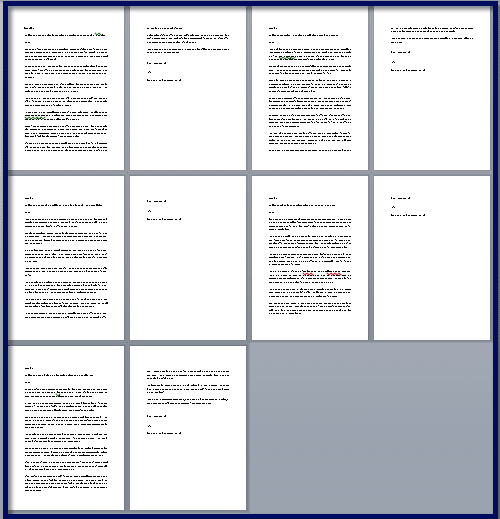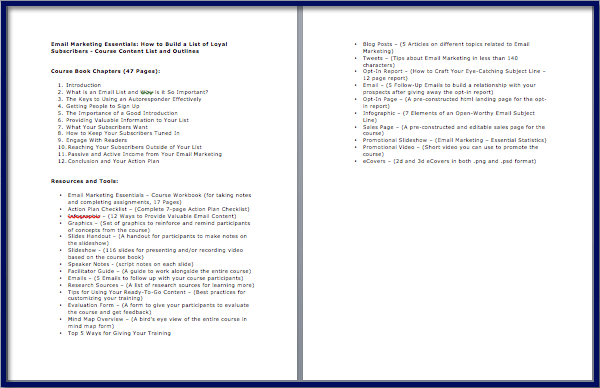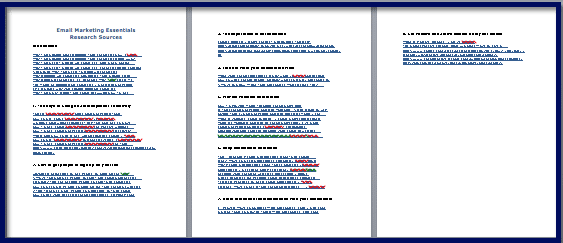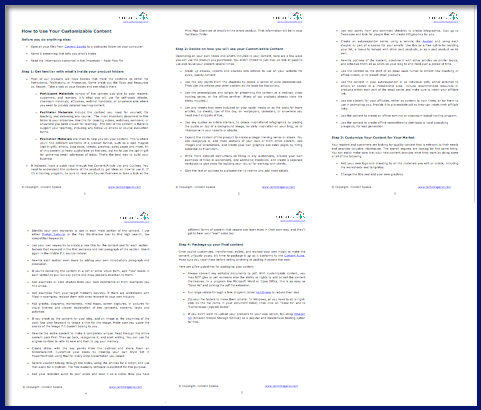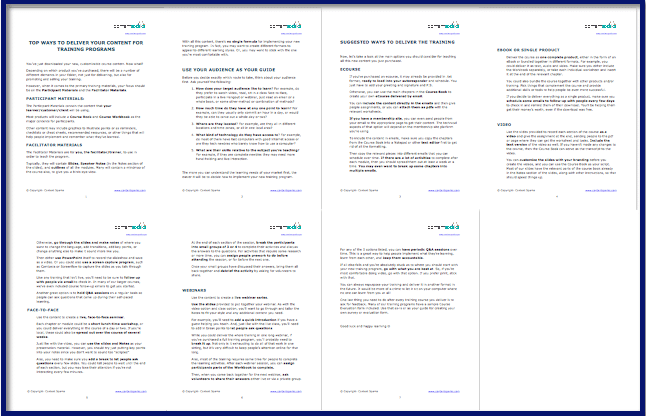 Promotional Material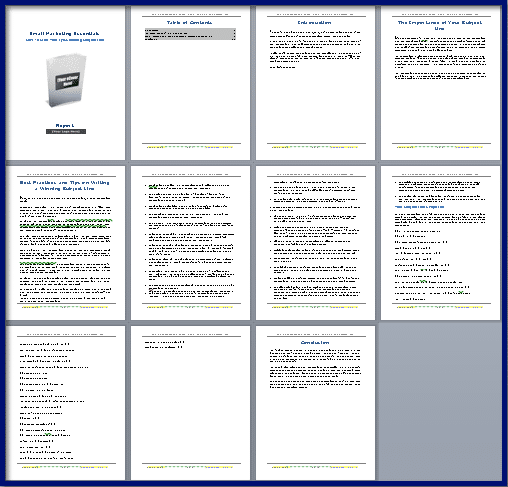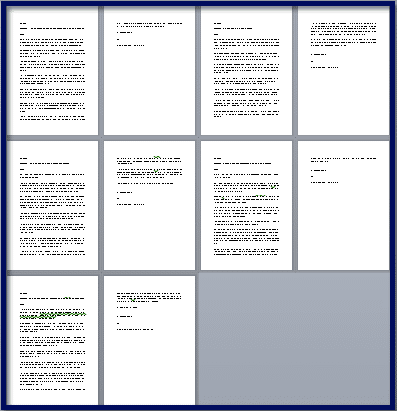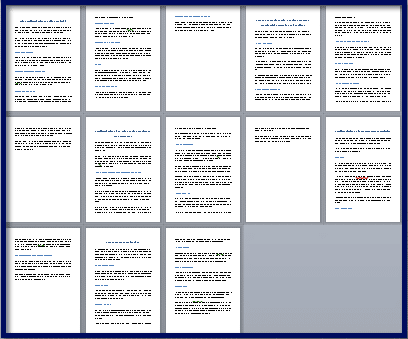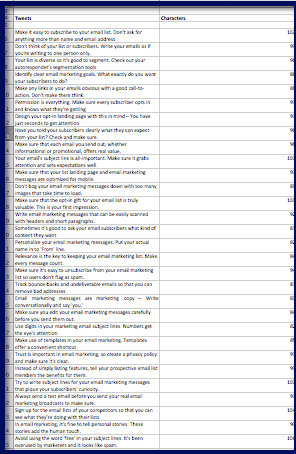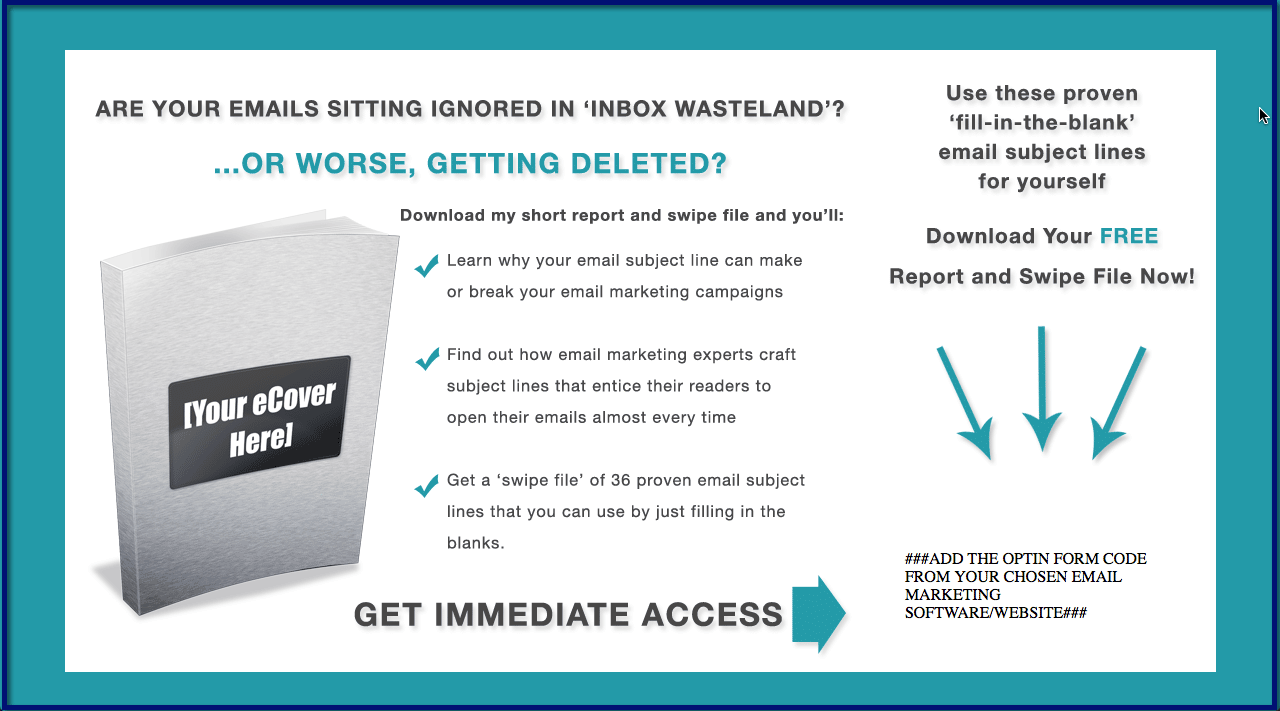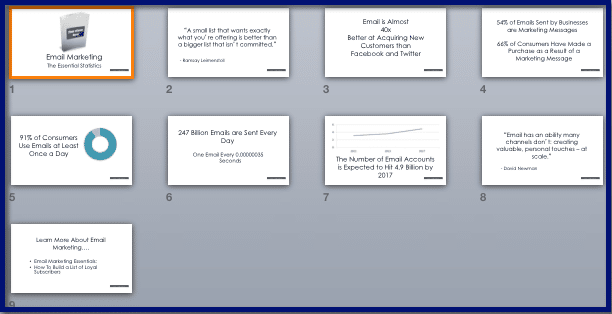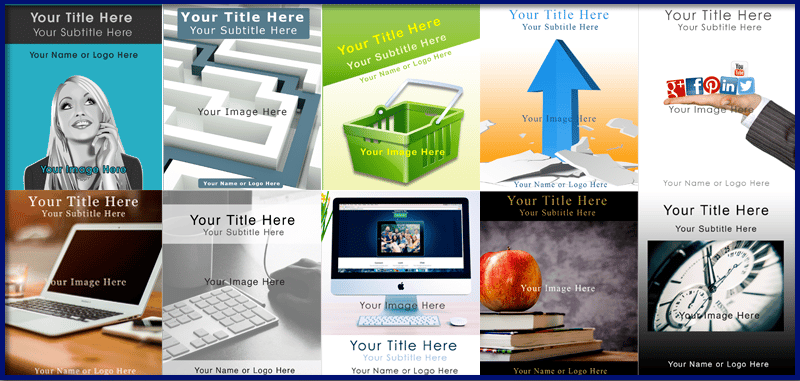 [bcbox_usingplr]
Some ideas for using and repurposing your content:
Use the short report or sections of the content to build your list through squeeze page giveaways or as a printed handouts to give to offline leads and customers.
Share the visuals on social media or add to other content.
Use the blog posts and infographic content on your blog for educating your readers.
Use the content as part of an autoresponder series that promotes an ebook or course, either your own or as an affiliate.
Customize and sell your own ecourse and follow it up with additional coaching or more in-depth training on each topic
Use sections of the content for an autoresponder series that pre-sells the entire pack, all combined as a paid ebook or course.
Use some of the slides for slideshare sites and then record those as videos to add to the content, or to drive traffic to your paid course via video sharing sites.
Use the outlines to rewrite the content and distribute on guest blogs and directories to establish yourself as an expert and drive traffic back to your site or to your own or an affiliate offer.
Hold a webinar, Hangout, or teleseminar and use the speaker notes in the slides as the basis for your script. Then follow up with paid coaching sessions that go into more detail about implementing what participants learned.
Add the content to your paid membership site to help people learn about this topic.
Combine the content with other customizable content to create an even larger course or series of courses.
Use the tweets or snippets of the content as social media updates to fill up your social media schedule or as tips of the day.
Use the content and tools for yourself and your clients or to learn more about this topic.
[bcbox_excerpt]
Want to see an article sample? Here's a short excerpt from "The Keys to Using an Autoresponder Correctly":
Let Your Autoresponder Make It Easy for You

You can load up an autoresponder with all of the messages you'll need for a whole series and then set a schedule for it to send out these messages. This is the most effective option because you don't have to be constantly creating content to send to your list. You can have it all loaded up and ready to go.

Most programs offer other features to make your email marketing easier for you. For example, most have templates where you can simply plug in your content. A template, or standard format for your messages, is good for branding because your customers know what to expect. It also makes writing messages easier for you since all you have to do is plug in your content each time.

Autoresponder programs also offer features to help you link your email messages with your regular online presence. You can link your messages directly to your social media profiles, website, blog, affiliate program, and so on. The, when you schedule an email broadcast, you can choose to have it autopost to social media too.
How to Build a List of Loyal Subscribers
£147.00Add to cart
Please read our Content Rules to see what you CAN and CAN NOT do with your content.