You probably already know that no matter what business you're in, you need to have an email list.
Your list is your lifeline of communication with both your customers AND prospects. And EVERY savvy, successful marketer focuses on building a list from Day 1 (or even earlier).
With our 10 Days of List Building Madness eCourse, you can help people build the game-changing asset they need most.
Here's a summary of what you get:
[bcbox_course]
10 Reasons You Need an Email List 
10 Steps to Setting up Your List 
10 Ways to Identify Your Audience 
10 Ideas for Free Gifts for Your List
10 Tips for Building a High Converting Squeeze
10 Ideas for Follow-up Emails
10 Places to Find Traffic to Build Your List
10 Ideas for Monetizing Your List
10 Email Marketing Analytics to Watch
10 Reasons Your List Isn't Responding 
[bcbox_participant]
10-Part Course Guide – 10 Days of List Building Madness 
Course Workbook (Worksheets that people complete as part of the course's learning activities)
Email Statistics Tracking Spreadsheet
Infographic – 10 Tips For Building an Email List
Infographic – 10 Ideas for Monetizing Your Email List
Email Topic and Idea Starters – (Ideas for different formats and subjects for emails)
[bcbox_facilitator]
List Building Course Slides – (140 PowerPoint slides that follow along with the main course in 2 different styles)
Speaker Notes (A script you can use, in the Notes section of the slides)
Course MindMap
Course Outlines
Instructions for using your new content
[bcbox_promotion]
10 Things to Avoid When Building Your List (Short giveaway report)
Follow-up Emails (5 emails plus ideas for 2 more)
50 Tweets About List Building
Sales & Squeeze Pages To promote your Course
Editable eCover Templates (10 Designs in 2D psd, ready to convert to your own branded eCovers)
Screenshot previews of all your course components:
Participant Materials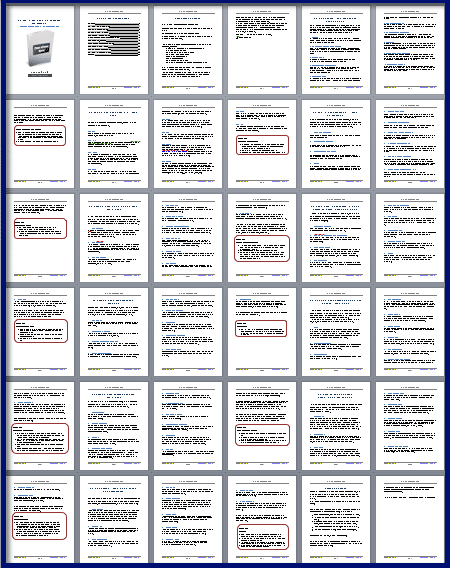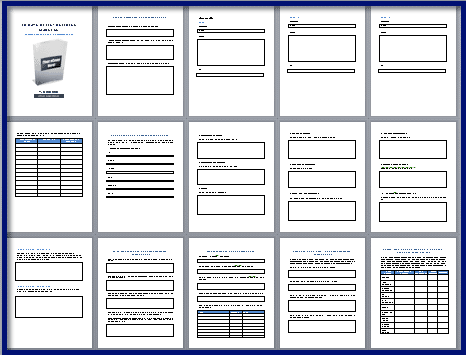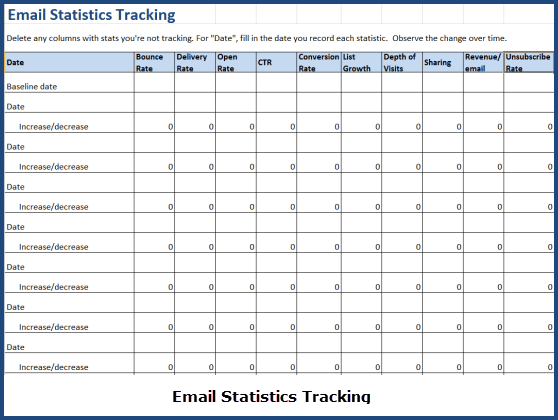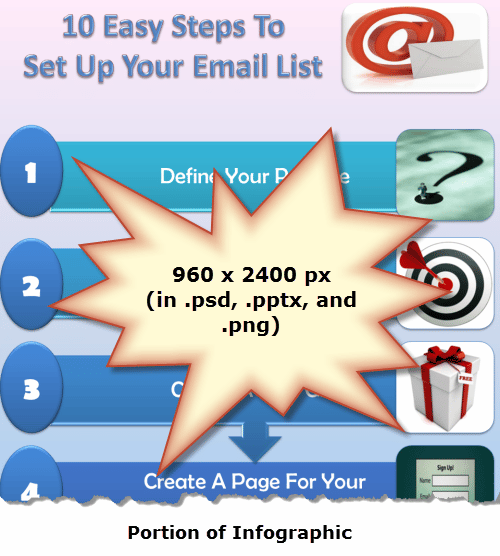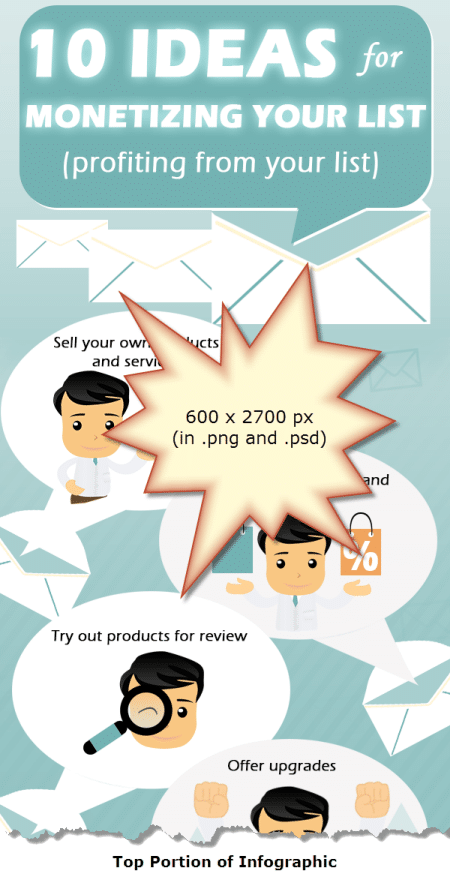 Facilitator Materials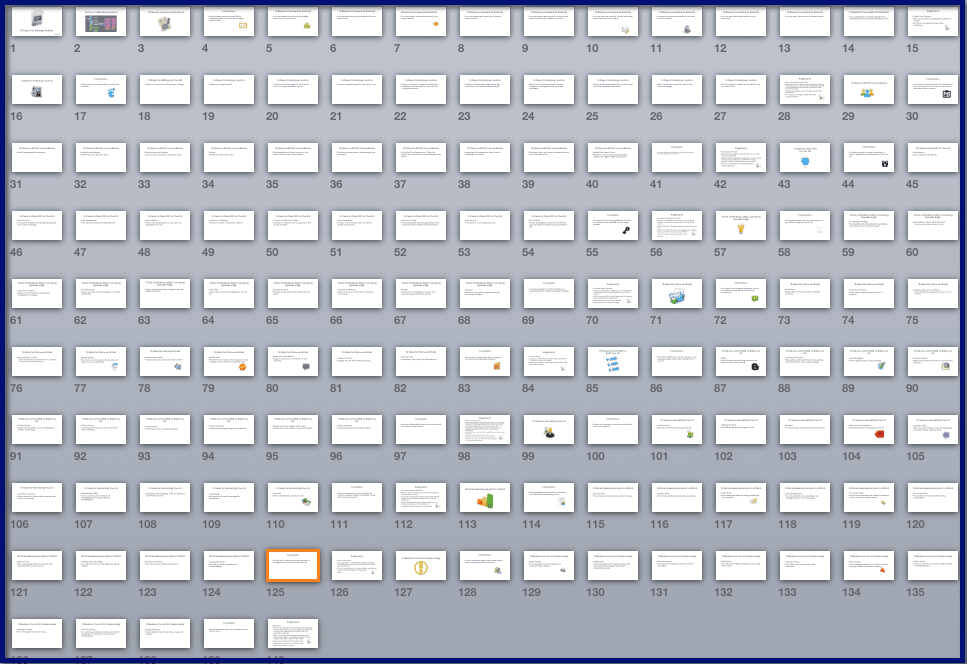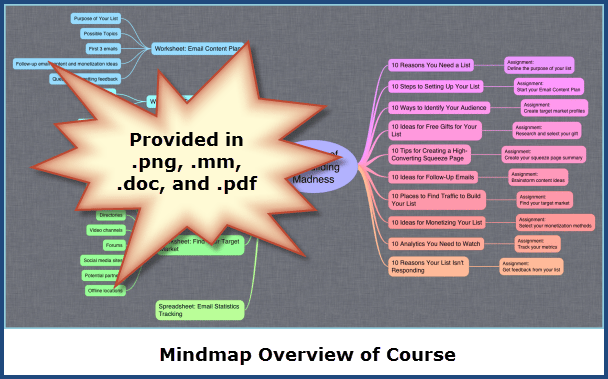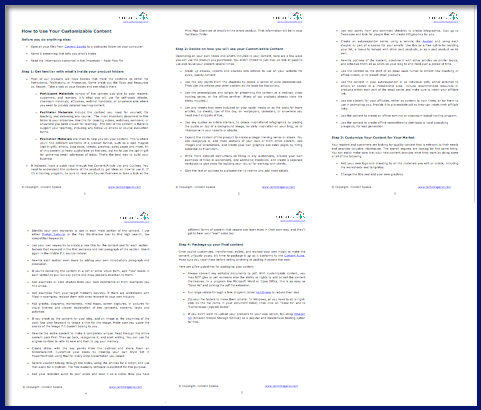 Promotion Materials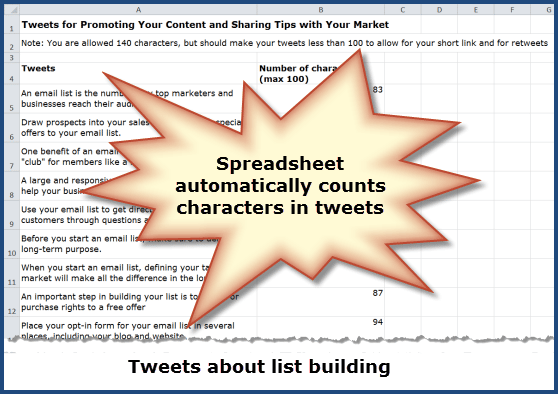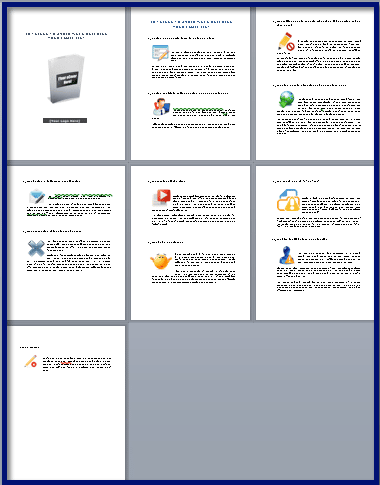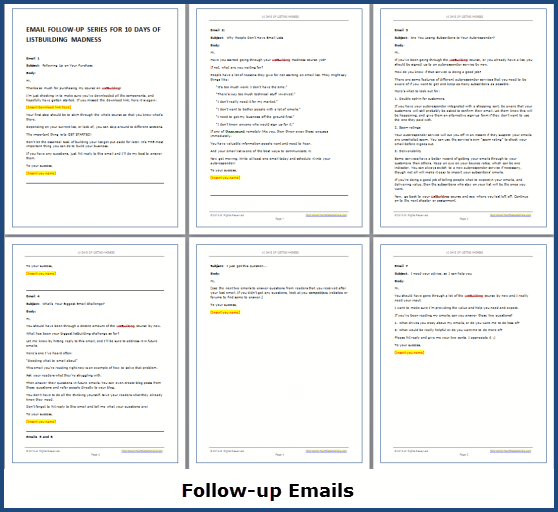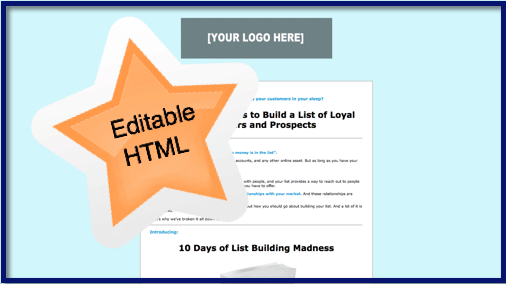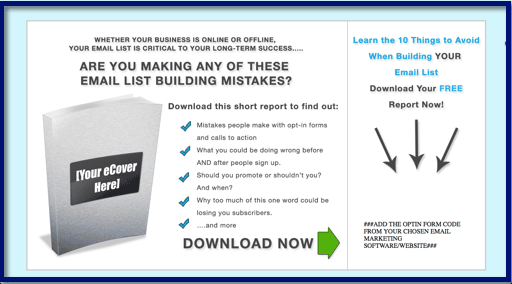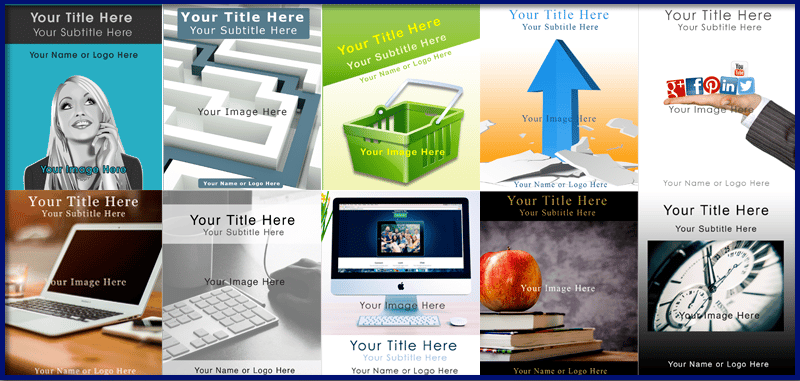 [bcbox_usingplr]
Some ideas for using and repurposing your content
Use the content to build your list through squeeze page giveaways or as printed reports to hand to offline customers.
Share the visuals on social media or add to other content.
Use as content on your blog for educating your readers.
Use the content as part of an autoresponder series that promotes your services, an ebook,  or a larger course, either your own or as an affiliate.
Customize and sell your own ecourse and follow it up with additional coaching or more in-depth training on each topic
Use sections of the content for an autoresponder series that pre-sells the entire pack, all combined as a paid ebook or course.
Brand the slides and then record those as videos to add to the content, or to drive traffic to your site via video sharing sites.
Use the outlines to rewrite the content and distribute on guest blogs and directories to establish yourself as an expert and drive traffic back to your site or to your own or an affiliate offer.
Hold a webinar or teleseminar and use the slides and guide as your content and script. Then follow up with paid coaching sessions that go into more detail about implementing what participants learned.
Add the content to your membership site to help people learn about this topic.
Combine the content with other content to create an even larger course or series of courses.
Use snippets of the content as tweets to fill up your social media schedule or as tips of the day.
Use the promotional materials provided to promote the whole course as is, or use it as templates for your own promotional content.
Use the content and tools for yourself and your clients or to learn more about this topic.
[bcbox_excerpt]
Want to see an article sample?  Here's a snippet from "10 Reasons You Need an Email List":
An email list is a list of subscribers who have 'opted-in' to receive emails from you. They've signed up because they're interested in the content and offers you can give them. This is a great way for marketers and businesses to reach their audience. Every kind of business can benefit from keeping a list, and here are ten reasons you need to start one right away.

Profits

The old cliché "The money is in the list" is actually quite true. Your list is a captive audience that has actively chosen to receive your offers. This is why lists are so profitable for marketers.

An Entrance to Your Sales Funnel
When a person subscribes to your list, they're starting a relationship with your company. This is a good way to draw prospects into your sales funnel. From here, you can engage your subscribers with valuable information and offers.

Direct Contact 
Email is the most direct way to reach your customers because your messages are delivered straight to their email inboxes.

Personalize Your Marketing
When someone opts in to your list, they're making a mental commitment. It's not the same as casually dropping in on your blog or website. A list creates a personal connection between your company and your customers.
10 Days of List Building Madness
Please read our Content Rules to see what you CAN and CAN NOT do with your content.