Do your customers know that Instagram can be a powerful addition to their social media marketing strategy?
They may not realize it, but Instagram is NOT just a site for sharing images among friends and family any longer.
Because Instagram harnesses the engagement power of both social media AND visual content, top brands have discovered that they can use it to stand out from their competition and build strong, long-lasting relationships with their customers.
Check out these astonishing stats about Instagram…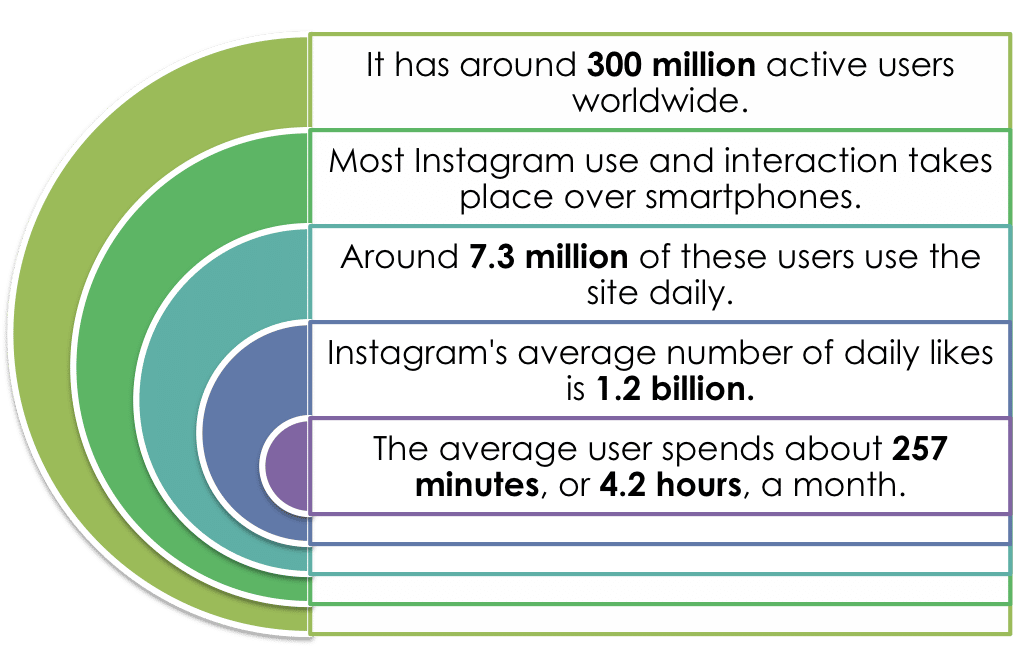 Use our Instagram for Business report, workbook, and resources to help your customers take advantage of this popular social media site.
You'll teach your customers how to get started on Instagram, along with  great tips for creating engaging content that their followers will want to share.
Finally, you'll teach some proven strategies for incorporating Instagram into their social media marketing plans.
Here's an overview of what you'll get in Instagram for Business:
[bcbox_report]
Introduction: What is instagram and why is it so important?
Using Instagram to Build Your Brand through Visual Content
Reaching New Customers via Instagram
Gaining Momentum and Going Viral
Converting Instagram Followers Into New Customers
Conclusion & Next Steps
[bcbox_tools]
Instagram for Business Report (7287 words, 43 pages)
Workbook (To use alongside the activities outlined in the report. 11 pages)
Images (All images used in the report – 26 images)
Report Summary Checklist
Infographics (10 Best Practices & 10 Mistakes to Avoid)
Tools & Resources List
Research Sources
Tweets (To use for promotion)
Editable eCover Templates (10 Designs in 2D psd, ready to convert to your own branded eCovers)
Instructions for using your new content
BONUS – 5 Quote Images (In .ppt & .jpg)
Take a peek at what's included in the course: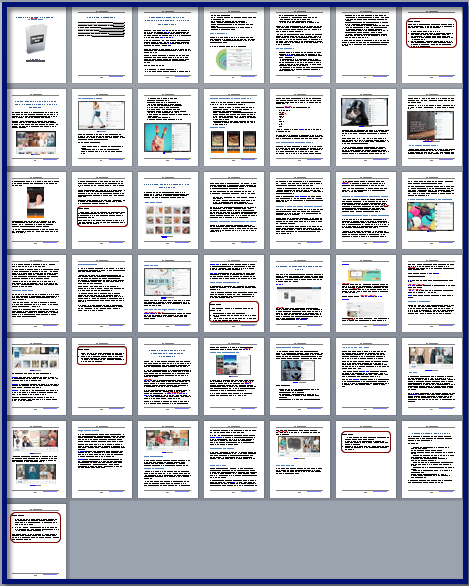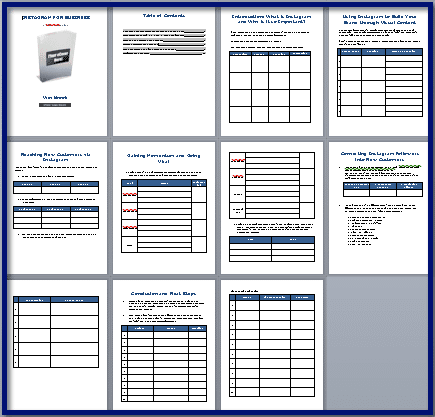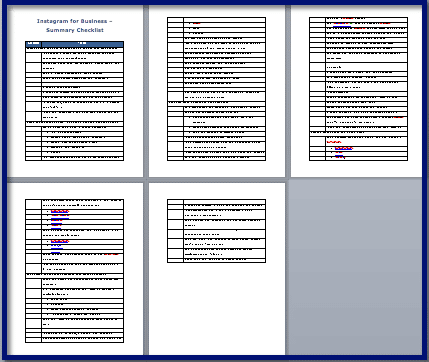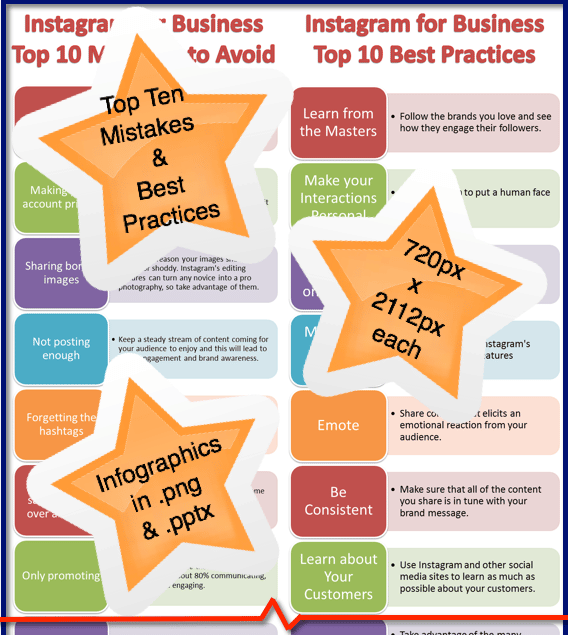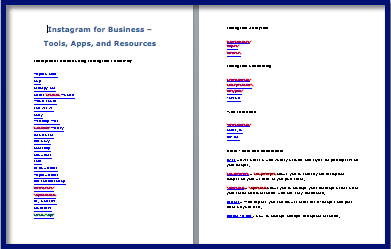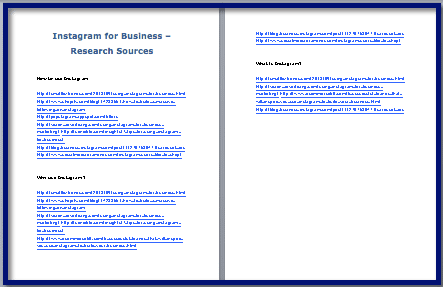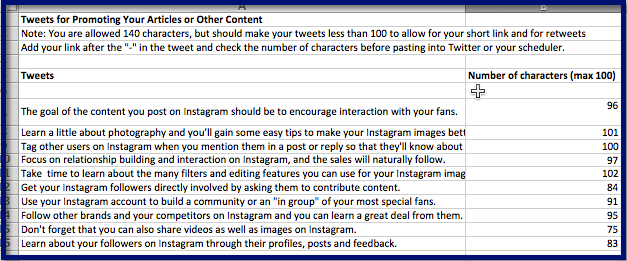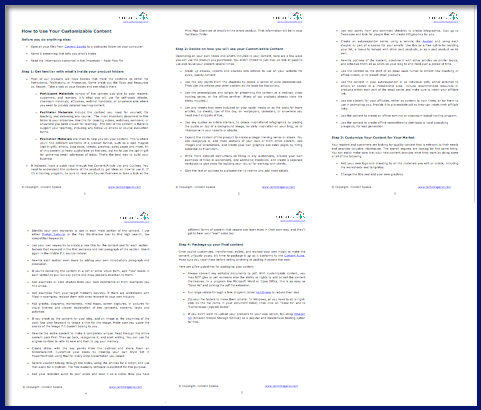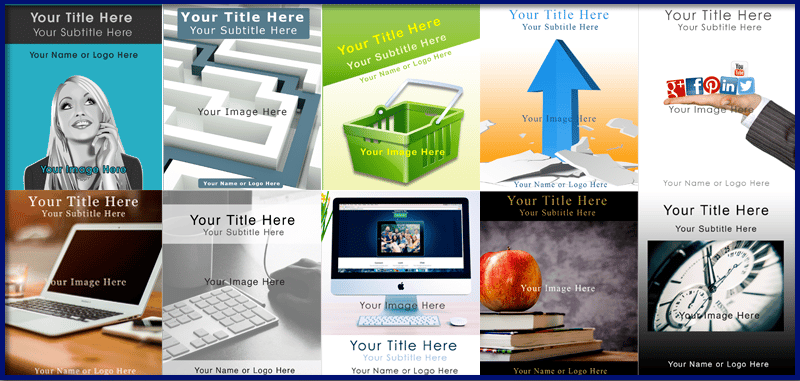 Content of the course are delivered as .doc. eCovers are delivered as .png and .psd
[bcbox_usingplr]
Other suggested uses for your Contents:
Use as a free giveaway to build your list or build your relationship with your list.
Use as content on your blog for educating your readers.
Use the content as part of an autoresponder series that promotes an ebook or course, either your own or as an affiliate.
Create and sell your own ecourse, using any tools, checklists or worksheets to help readers put what they learn into action.
Use sections of the content for an autoresponder series that pre-sells the entire pack, all combined as a paid ebook or course.
Use the summary checklist to create slides and then record those as videos you can use to drive traffic to your site via video sharing sites.
Use the summary checklist to rewrite the content and distribute on guest blogs and directories to establish yourself as an expert and drive traffic back to your site or to your own or an affiliate offer.
Hold a webinar or teleseminar and use the content as a basis for creating your slides and script. Then follow up with paid coaching sessions that go into more detail about implementing what participants learned.
Add the content to your membership site.
Use the content and tools for yourself to learn more about this topic.
[bcbox_excerpt] Want to see samples from this course?  Here's an excerpt from one section on "Converting Instagram Followers into New Customers":
Follow Your Followers

We covered this in a previous module, but keep following your customers, and sharing, liking, and commenting on their content. This builds a strong connection and shows that you care about your followers. This strong connection makes it much more likely that your followers will buy from you.

Reach out to Advocates

Your followers are much more likely to buy from you if they hear your brand message not from you, but from someone else. This is how social media works – it's a vast network of word-of-mouth advertising. If you can get your followers singing your praises, this is much more powerful than even the most skillful self-promotion.

A good way to do this is to build even stronger relationships with your most active followers. Identify your brand advocates, the users who are most engaged with your brand. These could be users who have already bought from you, or they could be just those that are your biggest fans. Communicate with them often and offer them exclusive content and products.
Please read our Content Rules to see what you CAN and CAN NOT do with your content.