No matter what business you're in, good communication is absolutely key to success. And "verbal" communication skills are some of the hardest to master! All these skills are required for today's entrepreneur, no matter what business you're in. And people are looking for YOUR help to master these basic communication skills. Our training program has all the content, tools and resources you need to make that happen.
Here's everything you get in the Verbal Communication Skills Full Training Program:
[bcbox_course]
Listening – The Most Important Business Communication Skill 
Business Communication – Asking Questions 
Giving and Receiving Feedback the Constructive Way 
When Words Collide – Communicating in a Conflict
How to Connect with Your Audience through Podcasting 
How to Produce Excellent Videos Your Audience Will Love
How to Present an Excellent Webinar  
Presenting Live the Painless Way
Quality Content Creation – Interviewing an Expert
Tips on Being Interviewed
[bcbox_participant]
Course Book (38 page, 10-part course)
Course Workbook (Worksheets that people complete as part of the course's learning activities)
Infographic – The 5 Essential Communication Skills (2 versions of the same infographic)
[bcbox_facilitator]
PowerPoint Slide Presentation (94 slides ready to teach, present, or record.)
Speaker Notes (Use the text provided in the Notes section of the slides to guide your webinars, videos and presentations)
Facilitator Guide (Instructions on how to present the course, along with copies of the slides and speaker notes)
Course Overview Mind Map (Bird's eye view of the course and all product components – in Freemind)
Top Ways To Deliver Your Training (5 different ways you can deliver your training, and tips for implementing each)
Instructions for using your new content
Course Evaluation Form
[bcbox_promotion]
Opt-In Gift (100 Tips on Communication organized into 10 categories – 2,671 words)
Follow Up Emails (5 emails to follow-up the opt-in gift)
Tweets (30 pre-written tweets/tips on setting priorities)
Blog Posts (5 pre-written blog posts on communication skills)
Quotes About Communication (A variety of different quotes on different areas of communication)
Inspirational Quote Images (20 Different Images)
Editable eCover Templates (10 Designs in 2D psd, ready to convert to your own branded eCovers)
Squeeze & Sales Pages (Editable Sales and Squeeze Pages for you to market & sell your course.)
Screenshot previews of all your course components:
Participant Materials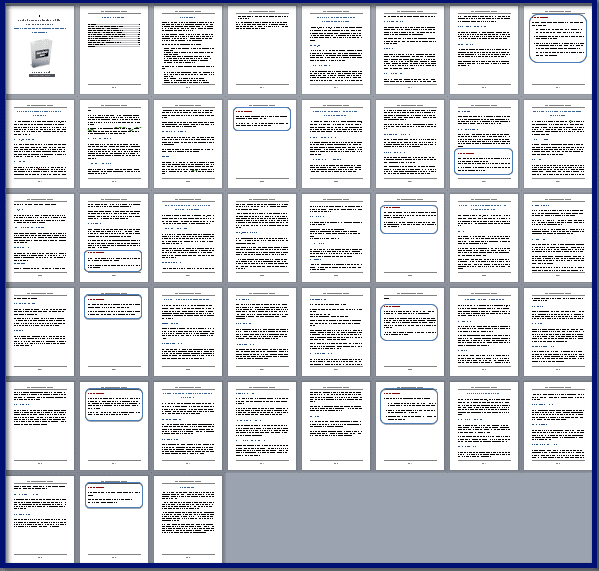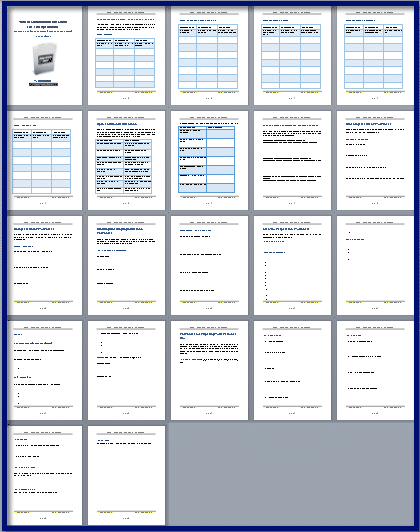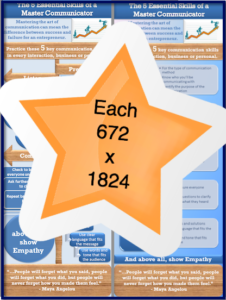 Facilitator Materials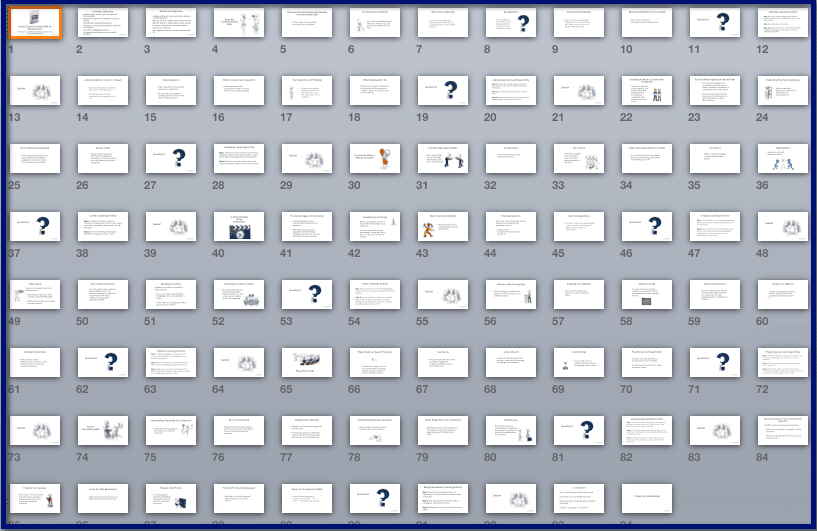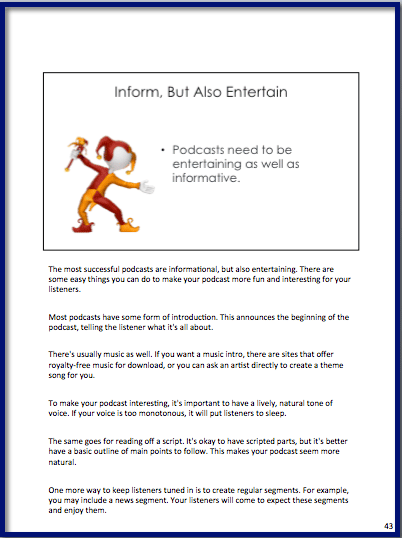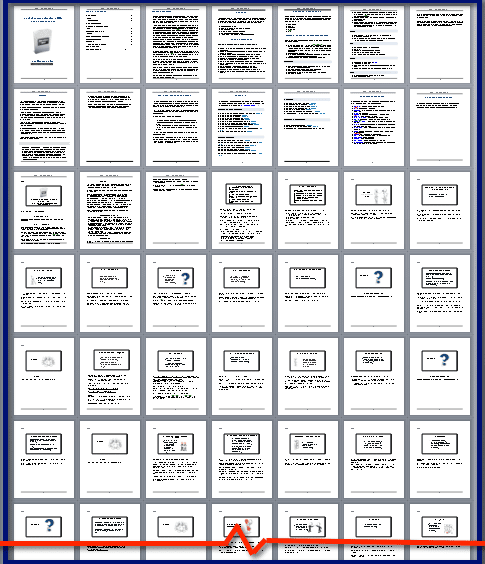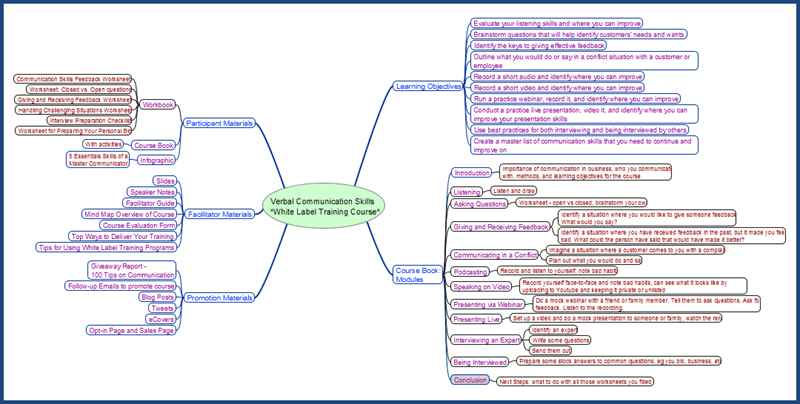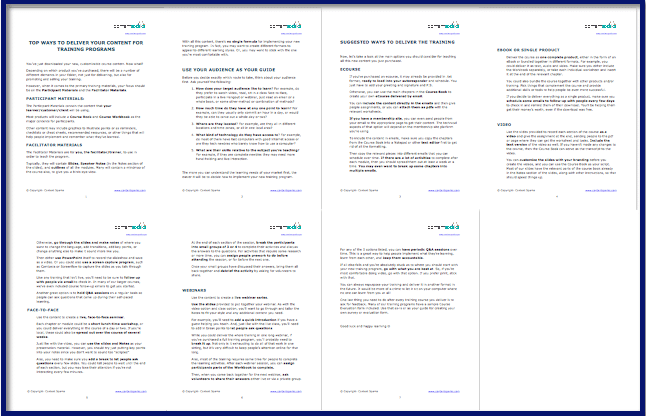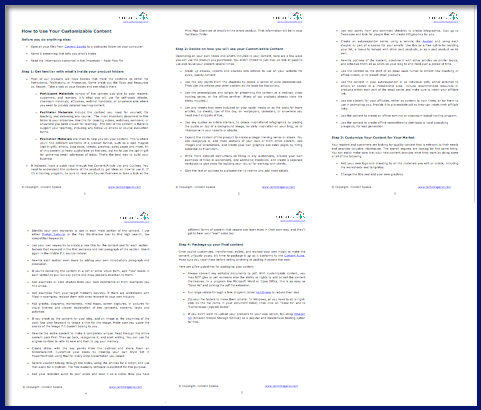 Promotional Material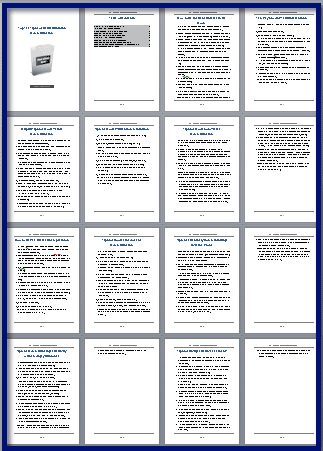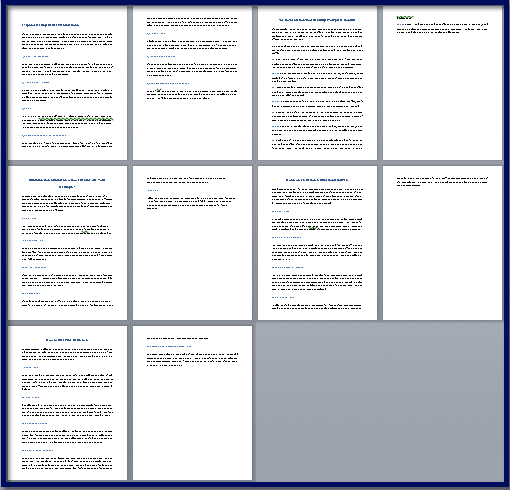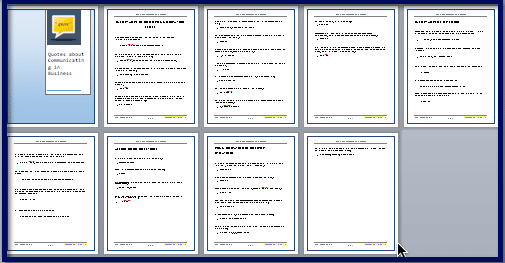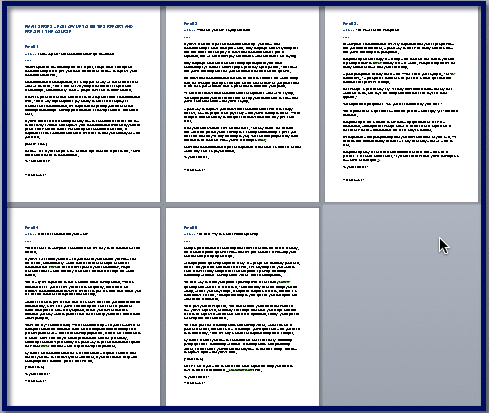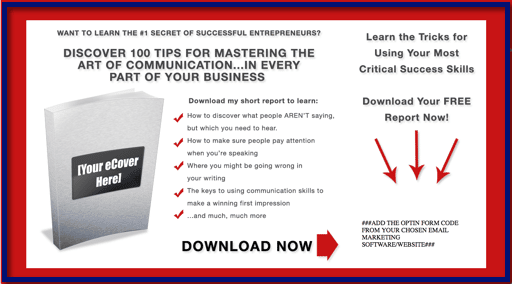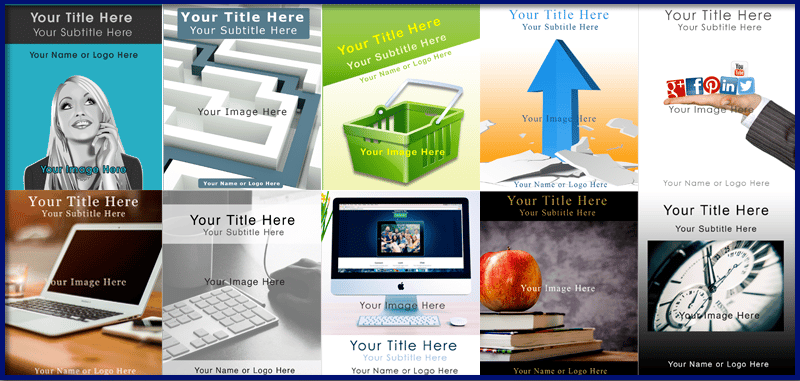 [bcbox_usingplr]
A few ideas for using and repurposing your content
Use the opt-in gift to build your list through squeeze page giveaways or as a printed report to hand to offline customers.
Share the visuals on social media or add to other content.
Use the blog posts and parts of the opt-in content on your blog for educating your readers. Promote the entire course in your posts.
Use part of the content to create an autoresponder series that promotes the entire course.
Customize and sell your own ecourse and follow it up with additional coaching or more in-depth training on each topic
Create slides from the opt-in report for slideshare sites and then record those as videos to add to the content, or to drive traffic to your site via video sharing sites.
Hold a webinar series, Hangout, or teleseminar and use the speaker notes in the slides as the basis for your script. Then follow up with paid coaching sessions that go into more detail about implementing what participants learned.
Use the content to run a local, offline workshop for people in your market. Capture emails at the workshop and follow up with additional offers.
Add the content to your paid membership site to help people learn about this topic.
Combine the content with other content to create an even larger course or series of courses.
Use the tweets or snippets of the content as social media updates to fill up your social media schedule or as tips of the day.
Use the content and tools for yourself and your clients or to learn more about this topic.
[bcbox_excerpt]
Want to see a chapter sample?  Here's a snippet from "Listening – The Most Important Communication Skill":
Listening is, without a doubt, the most important business skill you should master. It's crucial to success in any situation, whether it be a group meeting, an interview, giving or receiving feedback, or handling customer complaints. You must understand fully what the other party says, the way it's said, the motivation behind it, and the speaker's feelings. Here are the basics of good listening.

Attention, Please

You need to give the speaker your full attention. This is why important meetings are held in empty conference rooms. Never try to multitask when you should be listening. Meet in a quiet place with no distractions or interruptions. If you're on the phone or online, shut down all other programs or devices. Shut your door, clear your desk and turn off other devices.

The Voices in Your Head

Keep mental distractions at bay as well. If something is on your mind, set it aside for now and save it for later. We often stop listening when we start thinking of comments we want to say or things we want to ask. If these thoughts arise, quickly jot them down on a notepad and come back to them when the speaker is done talking. You could even ask the person to stop for just a second while you write something down that relates to what they said.
Please read our Content Rules to see what you CAN and CAN NOT do with your content.