The Coach's  Toolkit provides all the tools that coaches need to work effectively with clients to help them achieve their goals. Both business and life coaches will benefit from using these tools at each stage of the coaching process – Preparing for coaching sessions, Analyzing goals, obstacles and issues, Coaching the client to success, and motivating them to Take Action. There are 10 chapters and worksheets in the toolkit, along with other tools and resources such as infographics, ecovers and quote images that can be used for promotion.
The Coach's Toolkit contains the following:
[bcbox_report]
What Your Client Needs to Do Before Your First Coaching Session 
Preparing for the First Coaching Session 
The First Coaching Session – Creating an Individualized Coaching Plan 
How to Run an Effective Coaching Session 
How to Do a SWOT Analysis 
Root Cause Analysis – Asking Why 
The Power of High Impact Questions 
Tips for Helping Clients Set Priorities and Create Action Plans 
Tips for Taking Action – How You Can Help Your Coaching Clients Succeed 
After the Coaching Ends – Maintaining Momentum 
[bcbox_tools]
Infographic – Coaching process and tools overview
Infographic – Self Assessment
Self-Assessment Worksheet
Business Overview Worksheet
Coaching Session Preparation Worksheet
Individual Coaching Plan Template
Coaching Feedback Worksheet
Coaching Session Agenda Template
SWOT Analysis Matrix
Root Cause Analysis Worksheet
High Impact Questions Worksheet
Goal and Action Plan Template
Accountability Checklist
Coaching Journal
Quote Images – 3 images with quotes on coaching
eCover templates (Variety of designs in editable 2D psd, ready to brand for yourself)
Instructions for Using Your New Content
Chapter Outlines
Take a look at the guide, worksheets and graphics included with your Toolkit!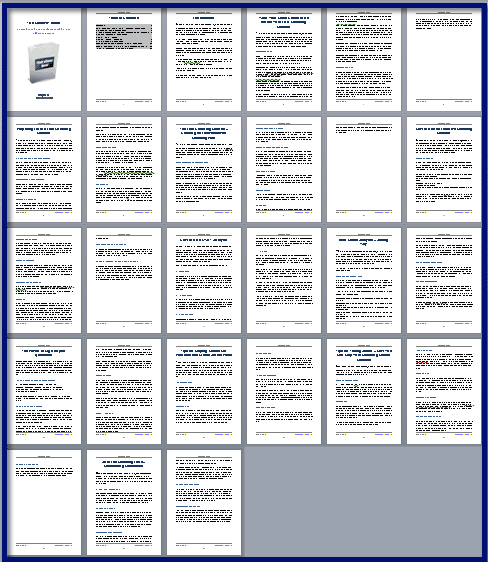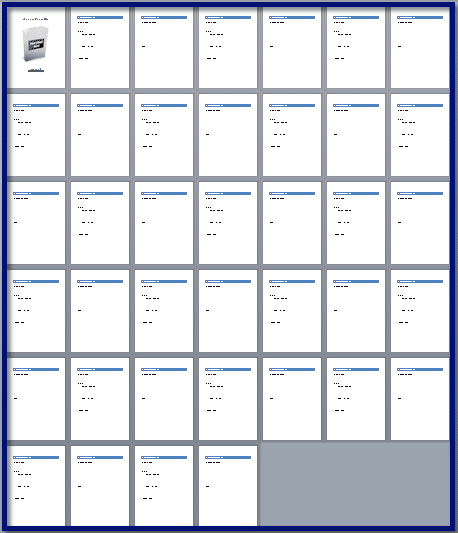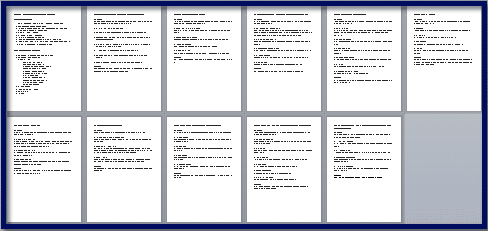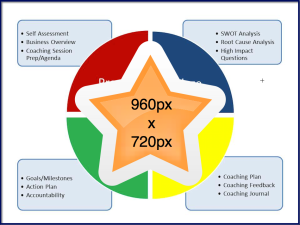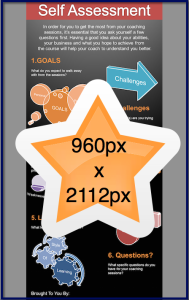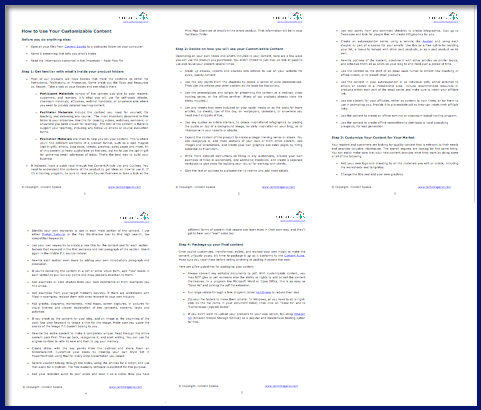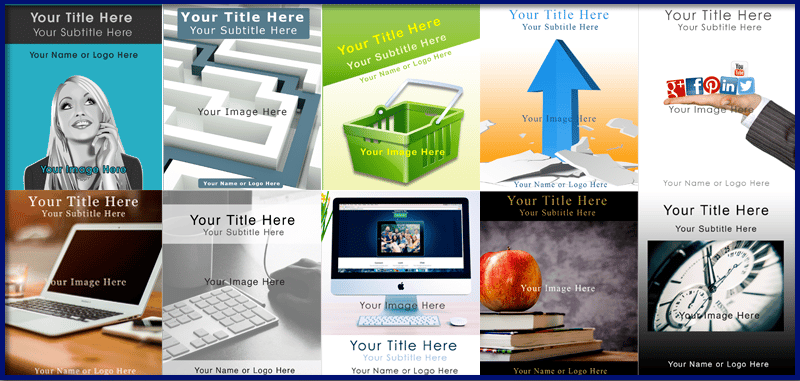 Content articles are delivered as .txt and .doc.  Worksheets and report are in .doc. Infographic is in .jpg and .ppt.
[bcbox_usingplr]
Ideas for Using Your Content:
Share the infographic on social media to promote your business, your products, and your brand to drive traffic to your website.
Share the infographic with customers as a handy resource and reminder.
Use the journal as a free giveaway to build your list or build your relationship with your list.
Use as content on your blog for educating your readers.
Use the content as part of an autoresponder series that promotes an ebook or course, either your own or as an affiliate.
Customize and sell your own ecourse, using the tools included to help readers put what they learn into action.
Use sections of the content for an autoresponder series that pre-sells the entire pack, all combined as a paid ebook or course.
Use the outlines to create slides and then record those as videos to add to the course, or to drive traffic to your site via video sharing sites.
Use the outlines to rewrite the content and distribute on guest blogs and directories to establish yourself as an expert and drive traffic back to your site or to your own or an affiliate offer.
Hold a webinar or teleseminar and use the content as a basis for creating your slides and script. Then follow up with paid coaching sessions that go into more detail about implementing what participants learned.
Add the content to your membership site.
Use snippets of the content as tweets to fill up your social media schedule or as tips of the day.
Use the content and tools for yourself with your clients or to learn more about this topic.
[bcbox_excerpt] Want to see samples?  Here's a snippet from the "What Your Client Needs to Do Before Your First Coaching Session":
To make the most out of your coaching sessions with clients, it's important for them to perform an honest self-assessment before they even have their first session. They can't just walk in empty-handed or you'll waste time with basic questions. This is a bit of 'homework' they need to do in advance. In order to do a self-assessment, they need to ask themselves some questions about their business, their abilities and the coaching session itself.

Self Assessment Goals.

Your clients need to define their goals, both personal and professional. What do they expect to walk away with from the session? Once goals are defined, you can create clear expectations so that they can move forward and you can determine the best ways to help them.

Challenges.

If a client comes to you for coaching, there's surely some obstacle they're trying to overcome. Their assessment needs to clearly identify that obstacle that's holding them back so that you both know what to focus on. If the obstacle isn't obvious at first, you'll be able to help them identify it in your sessions.
Please read our Content Rules to see what you CAN and CAN NOT do with your content.